Toxic smog has cloaked the Indian capital city of New Delhi this week, sending its air pollution levels off the charts and prompting officials to declare a public health crisis.
The level of PM (a fine particulate pollutant) in the air is considered "good" or "moderate" between zero and 100, according to an air quality index cited by the U.S. Embassy in India. When it exceeds 300, the AQI warns "everyone should avoid all outdoor exertion" to prevent "serious aggravation" of the heart and lungs. Any values above 500 are considered beyond the index, it notes.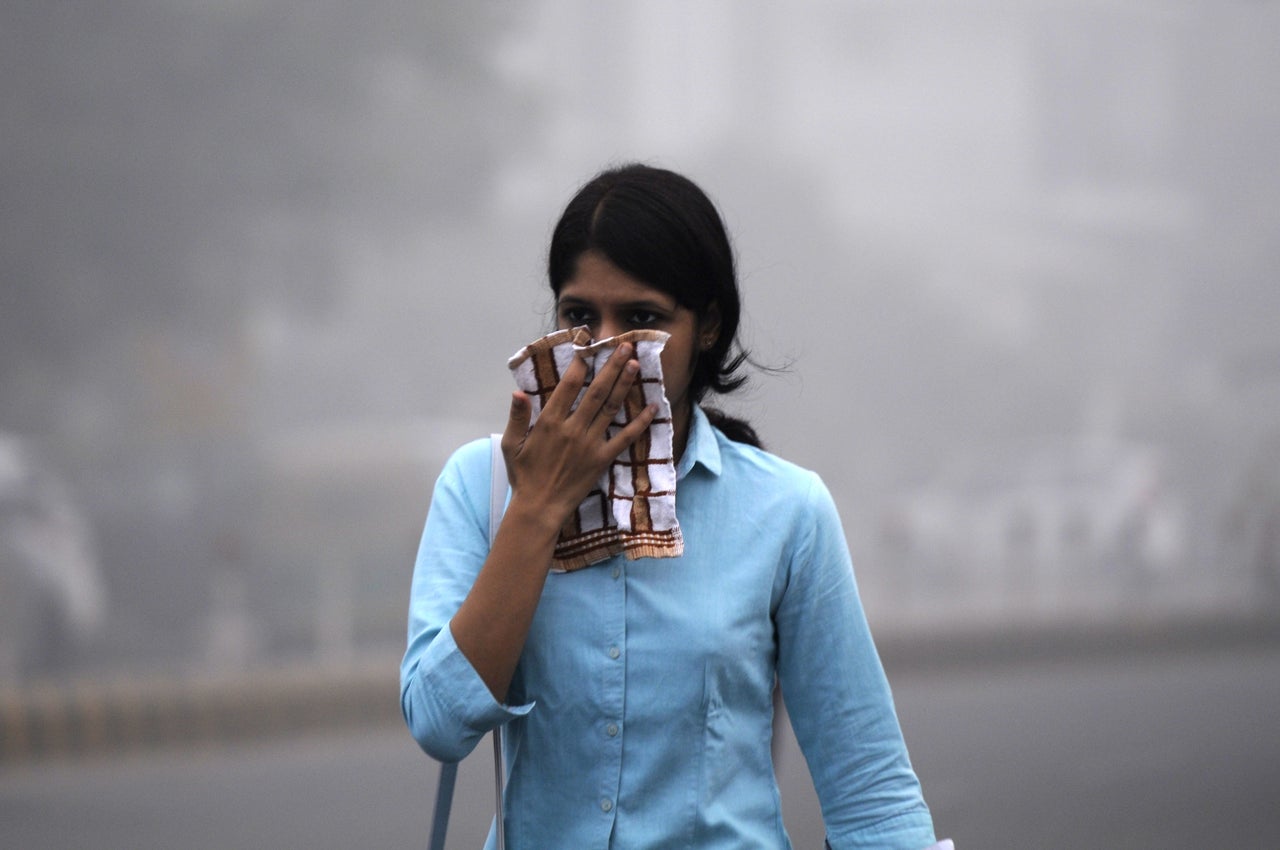 "This is a public health emergency," said Dr. K K Aggarwal, president of the Heart Care Foundation of India and the Indian Medical Association.
"There is a heavy rain of particulate matter; a heavy rain of pollution. During this pollution rain, you need to stay indoors," he urged in a live video this week, warning that the situation is not expected to improve for several days. "We all should make an effort: whatever [you] can do to reduce pollution levels," Aggarwal said.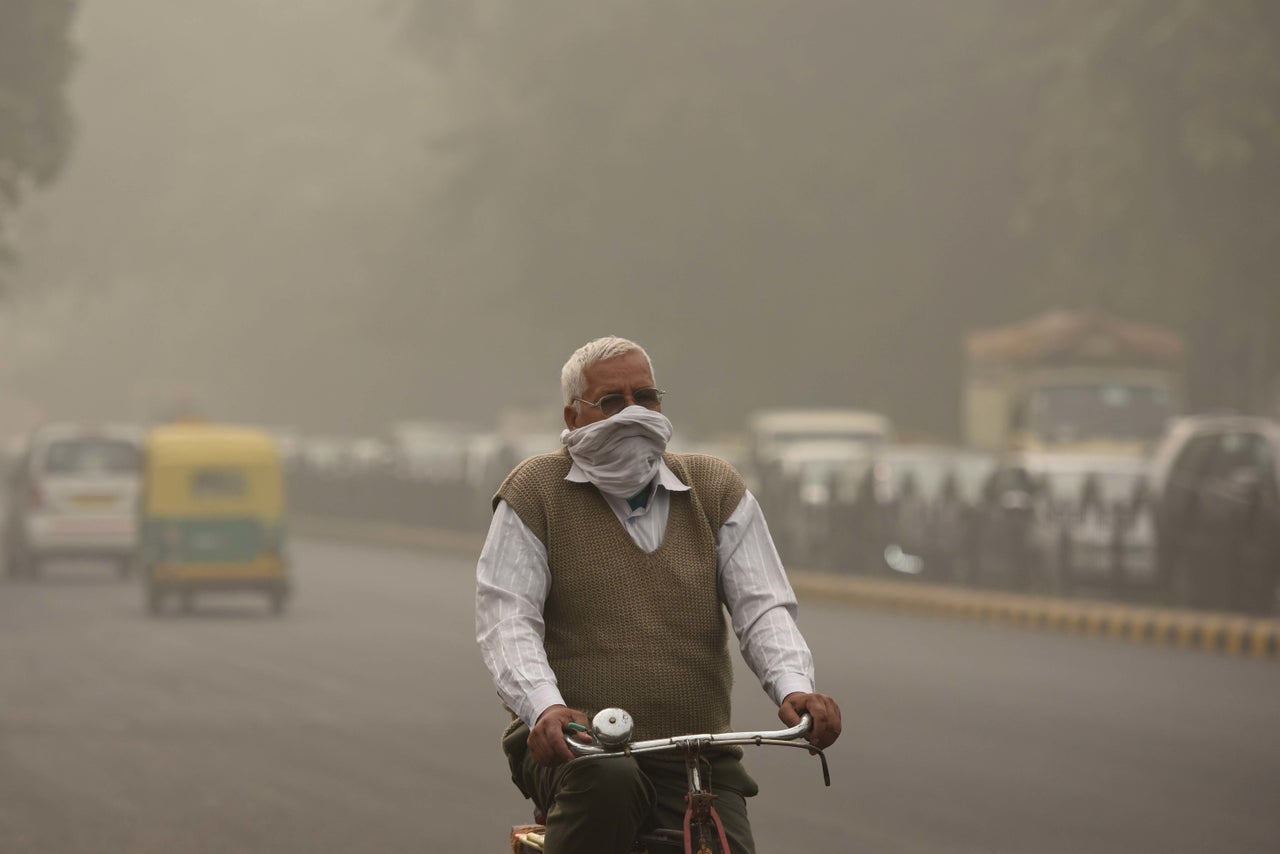 Home to nearly 19 million people, Delhi is one of the most polluted cities in the world, according to the World Health Organization.
As Delhi chokes through smog this week, global powers are meeting in Bonn, Germany, for the United Nations Climate Change Conference to discuss strategies for combatting global warming.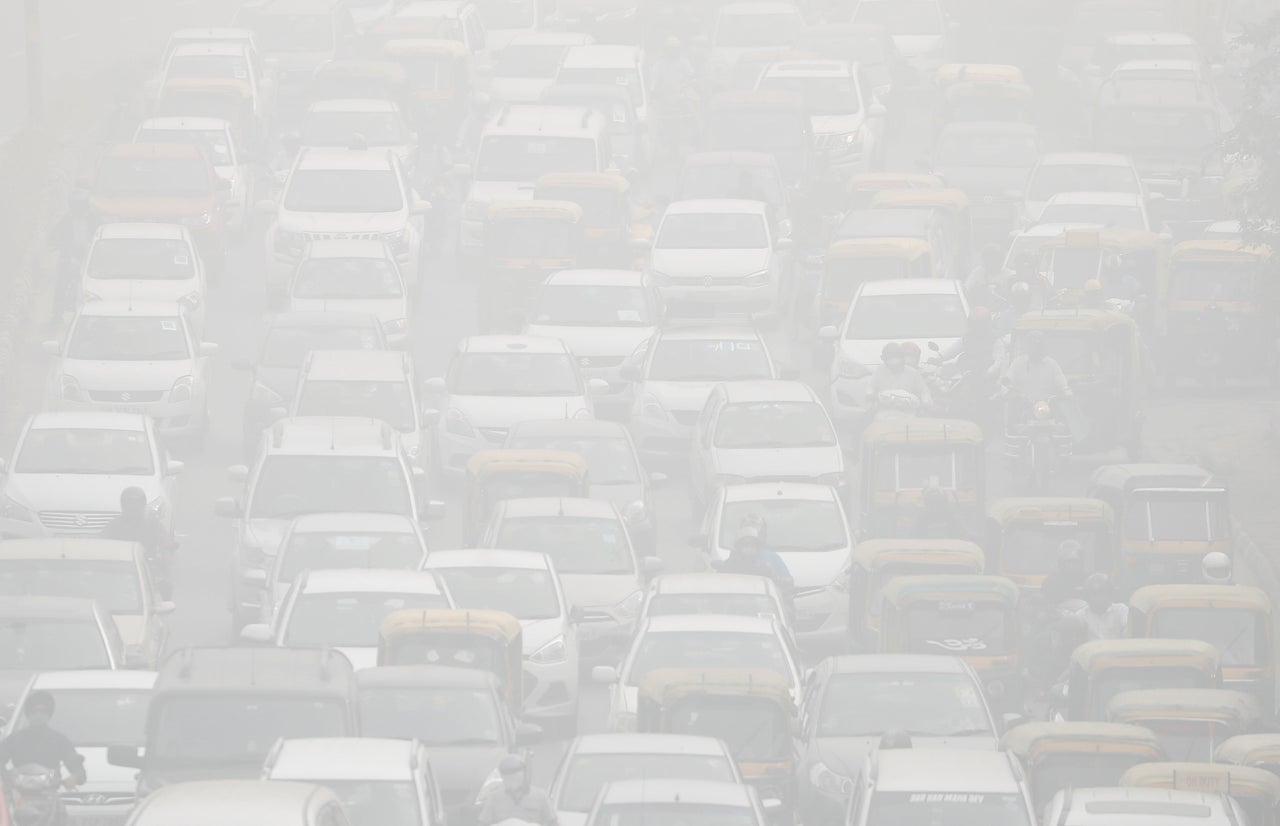 Farmers in India often burn leftover crops after a harvest to clear room for replanting and new growth. The practice is illegal in most Indian states, but despite the ban, it continues to cause smoke to cloud over communities like Delhi.
Other factors contributing to the city's poor air quality include emissions from cars and factories as well as burning coal and garbage. The government has temporarily closed thousands of schools, and advised people to wear masks while outdoors. The Indian Medical Association is also urging the government to cancel the Delhi Half Marathon, which is scheduled for Nov. 19.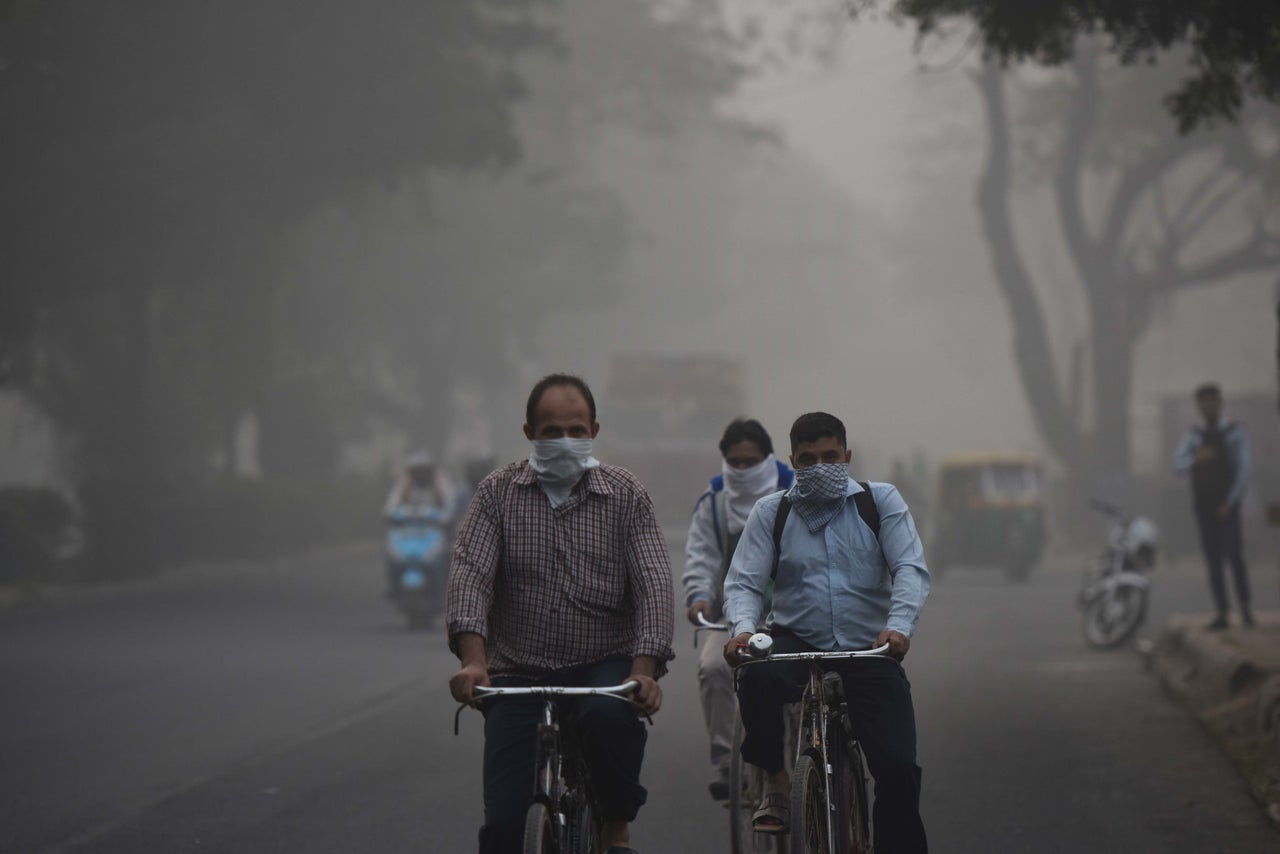 Delhi Deputy Chief Minister Manish Sisodia said in a statement on Wednesday that the smog had "engulfed the city," and announced that an official review of the situation and school closures will be conducted on Sunday.
"The air pollution has become unbearable, affecting all," he said.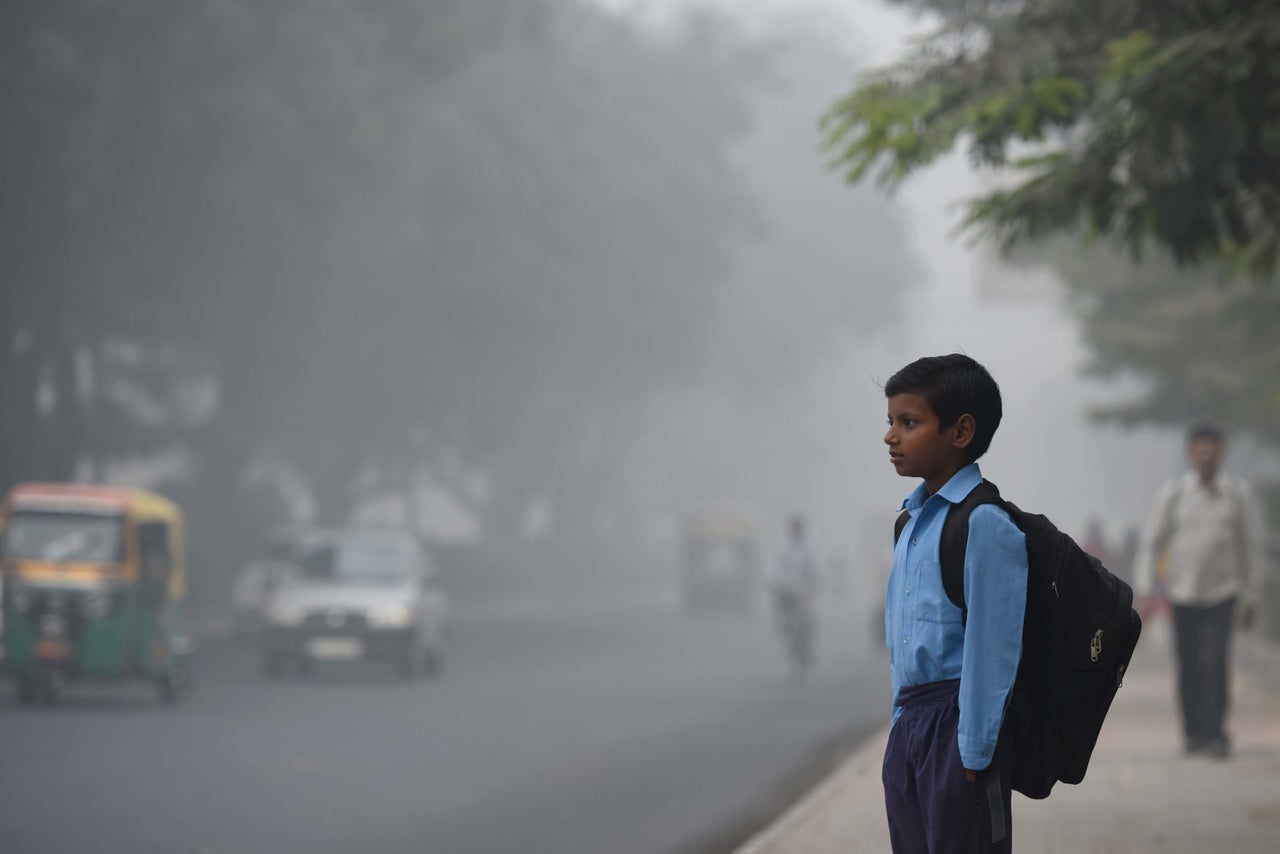 Children and elderly citizens are at the greatest risk of harm from the toxic smog, which has already caused dozens of flight and train delays due to poor visibility.
"We have to find a [solution] to crop burning in adjoining states," Delhi Chief Minister Arvind Kejriwal wrote in a stark tweet. "Delhi has become a gas chamber."
Related
Before You Go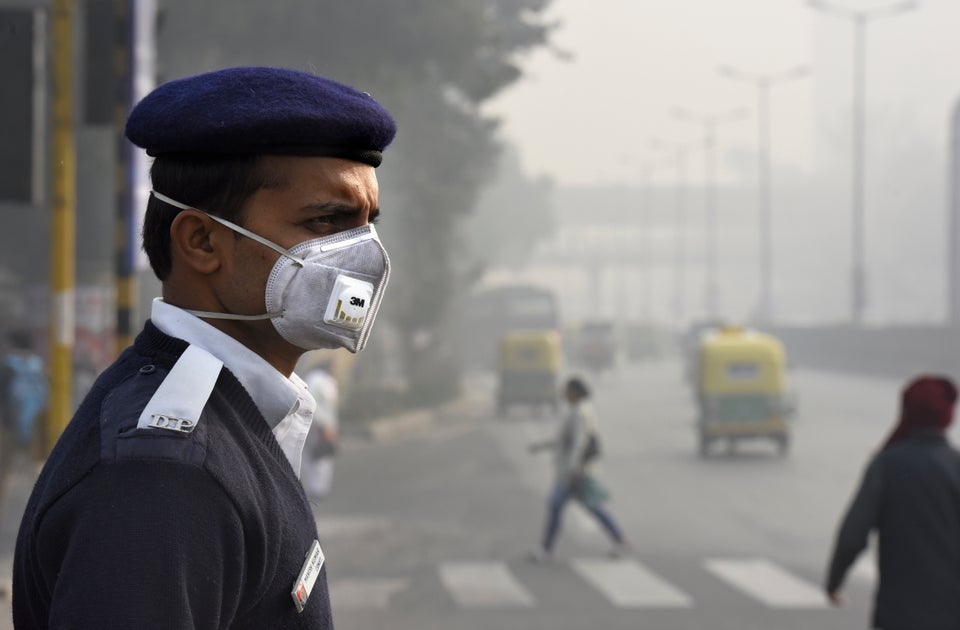 Pollution In New Delhi
Popular in the Community