NEW DELHI -- Seychelles is flooding, Mali is parched, Kiribati is eroding and the one bright spot would seem to be the fact that the United States president finally uttered the words "climate change."
Nations on the front lines of climate change expressed hesitant optimism for the U.S., as delegates gathered for The Energy and Resources Institute's 13th annual Delhi Sustainable Development Summit, whose goal is to tackle resource efficiency challenges.
Around the world, leaders pointed to the ways a changing climate was already affecting their nations.
Kiribati President Anote Tong told HuffPost his island nation is experiencing unprecedented coastal erosion, forcing some communities to relocate.
Seychelles President James Michel was unable to attend the summit because of recent flooding. As Seychelles Foreign Minister Jean-Paul Adam suggested, "We are very good fishermen, but we're not used to having to use our boats on the street."
Maldives Minister of Environment and Energy Dr. Mariyam Shakeela told a panel that extreme weather is now common. She added, "Dependence on unsustainable fossil fuel-based energy increases global warming and threatens climate security, which in turn affects our biodiversity, food and water security through droughts, floods and extreme weather events."
African Development Bank President Donald Kaberuka told a small group of journalists, "Seasons have become completely unpredictable. Farmers no longer know when to plant." Citing 2011's Horn of Africa drought as an example, he explained that "for farmers who live on nature, who live on a good understanding of seasons, this is a disaster."
Former Quebec premier Jean Charest pointed out that Canada is "experiencing the impacts of climate change more rapidly than the average country." Maritime routes opening in the Arctic "will have a dramatic impact on the economy of the world, and all of this is happening because of climate change. Anyone who is a doubter should spend a little time looking at what's happening in the Arctic and witness how real this issue is for us."
Nations ticked off the steps that they have already taken towards sustainability. From Kiribati's protected marine area to Seychelles' renewable energy projects and Guyana's collaboration with Norway to prevent deforestation, regions facing major climate change threats have demonstrated willingness to embrace a sustainable future. Yet, Guyana President Donald Ramotar said developing nations often face a "disproportionate burden" and need the "full cooperation and support from the developed world as well." He later told HuffPost he hoped the U.S. would become more involved, given its global influence.
As many nations brace for worsening effects of a changing climate, the intransigence of the U.S. has sparked some concern.
Kiribati's Tong told HuffPost that "the United States should come to the party. They should relax and not be so scared to talk about climate change. It's a reality of this world. It's our creation -- perhaps their creation more than ours -- so we should deal with the monster we've released."
Many leaders praised President Barack Obama for focusing on climate change in his second inaugural address, with former Guyana President Bharrat Jagdeo even urging attendees to write letters of thanks.
But in an animated presentation that jolted attendees from their post-lunch food comas, former British Deputy Prime Minister Lord John Prescott declared, "Of course I welcome what President Obama said, that now he recognizes the weather ... But the statement he made -- I read it in his first inauguration; it was good then. But nothing happened."
As New York Times columnist Thomas L. Friedman proclaimed during one session, "Think how crazy that is. We get excited that a Democratic president once every four years uses the term 'climate change.' How backwards we've gone."
While Quebec's Charest found Obama's speech "a nice surprise," he told HuffPost that, given the resistance in Congress, "the situation in the U.S. is quite discouraging."
Former Florida Gov. Charlie Crist identified one challenge: "We don't do well with big ideas that need big solutions ... We are much more comfortable with incremental change, things we can get our arms around." The global commitment required to tackle climate change is "way outside our comfort zone."
Crist declared that climate skeptics' "debate discourse does not bring clarity or enlightenment, and the confusion it injects does more than delay a solution, it propels us closer and closer to a tipping point where there is no action that can reverse the dominos we will have set in motion."
Crist emphasized the need for the U.S. to lead on climate change, and later in the summit asked Friedman about Obama's second term.
"My motto right now is, 'Break all the rules,'" Friedman replied, suggesting that Obama come out in favor of a carbon tax. "If [Obama's] not ready to be radical now, then he must be saving it for his presidential library."
Quebec's Charest pointed to progress made in California and Quebec, two regions that took on emissions standards and cap-and-trade. He suggested a nation's government can be "embarrassed" into acting by leadership at other levels of government.
U.S. Under Secretary of State for Economic Growth, Energy and the Environment Robert Hormats suggested that "increasingly the creativity is in the cities, states, provinces ... the 'test tubes of democracy.'"
A potentially greater challenge in the battle against CO2 emissions is consumption habits, which have been exacerbated by the world's rising population. TERI Director-General R.K. Pachauri referenced studies that have illustrated the correlation between emissions and material consumption.
"We're going from 7 billion to 9 billion -- that's baked into the cake," Friedman said. "People in a flat world see how we live in America and aspire to how we live. They're driving American-size cars on American-size roads to American-size homes and eating American-size Big Macs." Ultimately, there will be a need to "rewire human beings to want less," but given this "show-stopper" of a demand, Friedman proposed a focus on the simpler goals of cutting waste and inefficiencies.
"As we have done with the holy texts, we as individuals and as nations have our own interpretations of the future we want," Kiribati's Tong reflected. But, expressing a sentiment shared by many world leaders at the summit, Tong declared, "We would not be here today if we did not believe in the value of the continuity of life on Earth and that it is under serious threat ... These threats are global in nature and their solution calls for collective global action."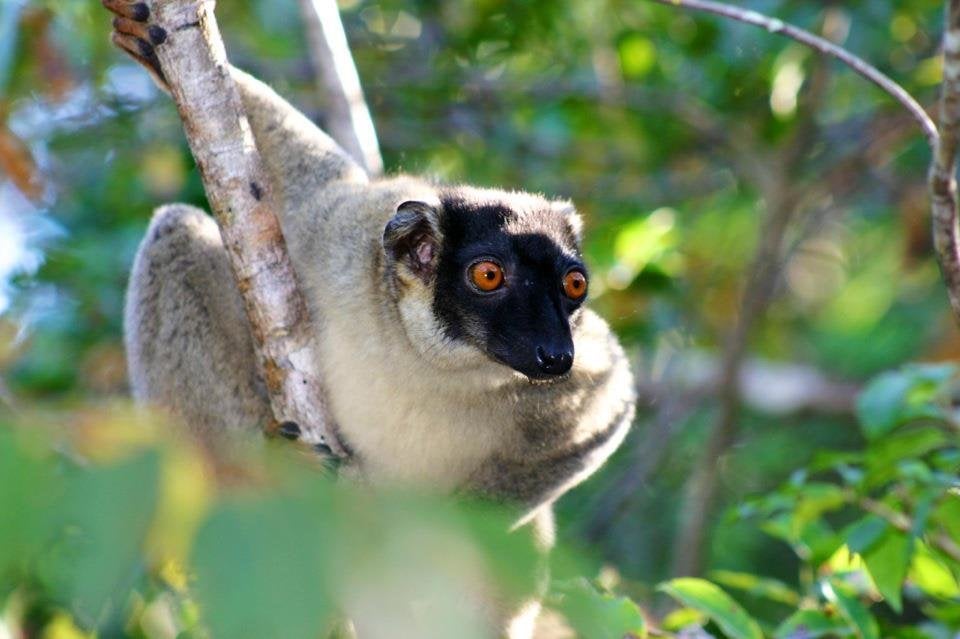 Most Vulnerable Nations to Seafood Security Threats from Ocean Acidification