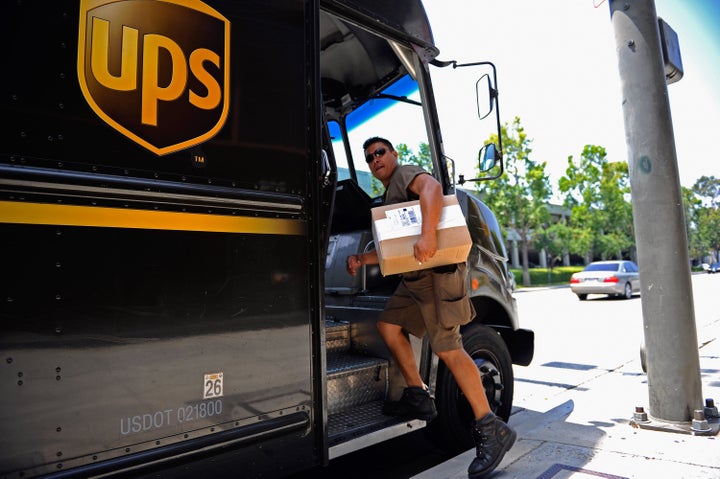 Full disclosure: Taproot received a grant from the UPS Foundation for 2012.
Ken Sternad, Foundation President of UPS, loves logistics. I sat down with him recently and talked about how he and UPS have translated this passion to help people around the world -- both through their everyday services and by using those same talents pro bono for organizations from local food banks to international disaster relief.
When we were first applying to UPS, our development team nearly sent our proposal via FedEx! Do you open grants sent in a FedEx package?
Yes, we do. Sometimes we have some fun with the person, get them a little embarrassed by it. But we wouldn't want to miss an opportunity to do something that fits with our mission of helping people.
But in my previous job I managed our marketing and public relations activities. If I received a marketing or sponsorship proposal in a FedEx package I wouldn't open it. If they wanted to further our mission and didn't know enough not to use our competitor, I figured it wouldn't be a good partnership.
How is UPS able to make a difference?
UPS quickly indoctrinates you with its mission; we think our cause here is noble, that what we do is a very important part of everybody's life -- whether it's medical supplies going to hospitals every morning to save lives or a mother sending cookies to her kid at college. We feel strongly about our mission and what we do and its value. There really is a sense that we're doing something that's important and needed in our society.
UPS clearly works for the greater good -- your description reminds me of how tech companies frame their social benefit. If you do so much good, why do you have a foundation unlike, say, Apple?
We have a very unique view of society. If there's a stoplight in America, the odds are a UPS truck is going to pass under it today. And when you have that kind of personal investment and interaction in the community - when you're in the back door, talking to the shop owner, and delivering packages to the biggest corporations and the smallest trailers in rural America - you understand the need, and the need to give back. I think there's something about seeing the good, the bad, seeing people struggling -- that's been part of who we are as a company.
Where do you see the greatest need for UPS' logistical expertise?
Disaster response and urgent humanitarian relief. That is completely driven by logistics - it's about speed, it's about coordination, it's about transportation. And that is becoming the fastest growing area of our work as a foundation. We have embedded some of our logisticians into organizations like CARE, the World Food Program, UNICEF. We can save them millions and millions of dollars in cost right off their top line in greater efficiencies. And so much can be done to more effectively serve communities after disasters or in humanitarian crises - saving so many more lives.
We've done a lot of work with CARE over the last several years. They have some warehouses in South East Asia. The inventory was on paper, they didn't know what was on the shelves, or know how to track and restock the shelves and have a plan for moving items out when a crises hit. So we sent a team of people over, to Sri Lanka and Bangladesh, to resdesign the warehouses and put in technology and commodity tracking systems. We're also currently working on a program with CARE to bring food and help alleviate hunger for 3 million people a year in Bangladesh.

Calling all HuffPost superfans!
Sign up for membership to become a founding member and help shape HuffPost's next chapter