Nestled in the Andes Mountains in Ecuador, there is a blossoming foodie haven built on the ingenuity of expats with a taste for home cooking.
I moved to the Spanish colonial city of Cuenca almost four years ago, escaping the unhealthy working hours and resulting unhealthy lifestyle I had in Florida. I was working 50 hours a week, grabbing tacos on the way home because I hadn't eaten all day, drinking a bottle of wine while watching mindless TV, and taking an Ambien to sleep. In other words, I was a typical North American.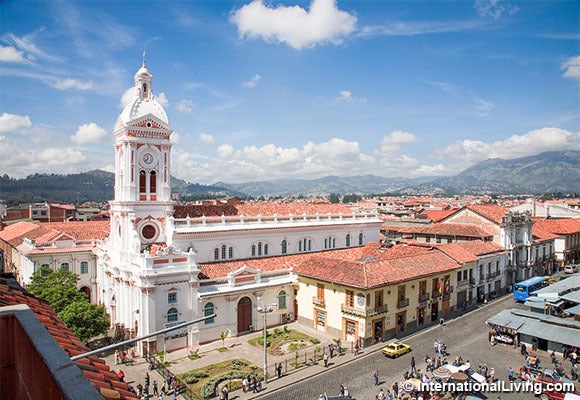 Moving to Cuenca gave me back my health and, more importantly, my mind. Shedding the Florida heat, the cost of owning a car, and exorbitant healthcare and electricity costs helped me learn to live simply again.
Cuenca is a UNESCO World Heritage Site with a year-round temperate climate and friendly culture. In other words, it's a paradise. This is why there are more than 5,000 expats living here today. However, when I first arrived, one essential ingredient was missing. It was almost impossible to get imported food, despite the huge demand. And I wasn't alone in my craving for American food. People resorted to hoarding peanut butter, and when a can of Campbell's soup became available, it flew off the grocery shelf in minutes.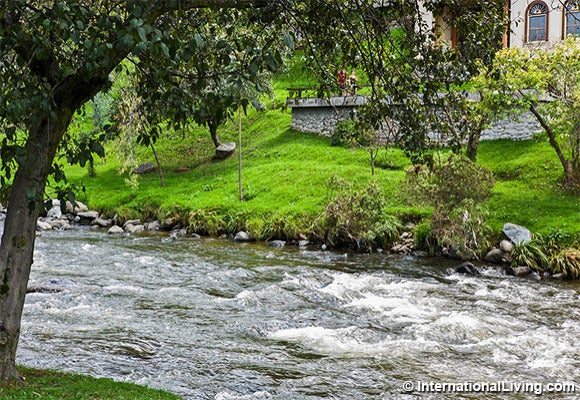 Therein lay the opportunity for some of the more industrious members of our community. Inspired expats are now taking advantage of the gap in the market by selling homemade goods that sing to our Americanized palettes.
There are now a plethora of pop-up stores hosting day-long food bazaars around town, where amateur chefs have parlayed their cooking skills into profitable ventures. These bazaars carry favorites like thick smoked bacon, fragrant cheddar and blue cheeses, and a multiplicity of dips, gravy mixes, and canned goods that mimic what the large expat population ate back home. Even with all these offerings, there are still many gaps in the culinary scene that have yet to be filled, which means Cuenca is still ripe for new tasting opportunities.
Bernie Hemingway and his wife Nancy started canning products out of their home shortly after retiring to Cuenca in 2013. Bernie confesses that he's always been a "canner." When he moved, he brought his canning equipment so he could continue his hobby.
A self-described amateur cook, Bernie started experimenting with local spices to concoct foods that mimicked his favorites from his roots in Arizona. "We started making friends and invited them over for dinner, and they kept asking me to if I would make and sell them my food," he says. Soon he was cooking and canning requests for his homemade chili, pulled pork, pork and beans, green beans, and an array of salsas, including a no-tell Rotel. It wasn't long before Bernan's Home Canned Foods was born (the name being a portmanteau of Bernie and Nancy).
"This is not quite what we planned for our retirement, but what else would we be doing? It keeps us busy doing something together, and we meet so many interesting people," says Bernie. The more he made, the more requests poured in for other favorites not readily available in Ecuador, like mixes for ranch dressing, chicken and beef gravies, rolled biscuits, and sauerkraut. Now after more than six years living in Cuenca, he offers 70 products, which he sells out of his home pantry. On top of their Social Security pensions, it gives them enough disposable income to live comfortably and travel.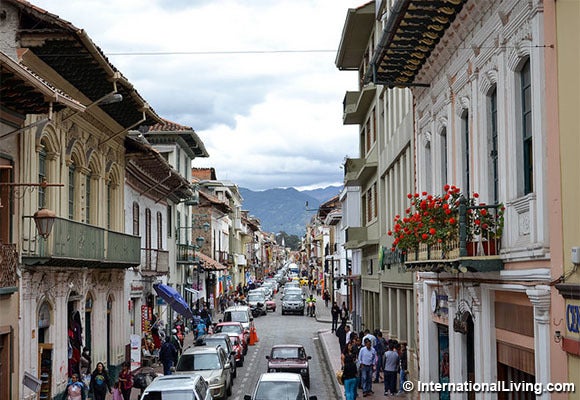 Bernie prepares the food himself, with Nancy helping out with big orders and handling the accounting. "We run this like a business. If we eat one of the items, we write it down and pay for it," says Nancy. Bernie spends about 20 hours a week canning products, making large batches he stores in his pantry for friends to buy.
"I'm the kind of guy that needs something to do. My father was a cook, so I learned the basics. But I'm an amateur with a knack of making things that taste like our favorites back home." If you live in Cuenca, you're likely to meet Bernie. He's a guy who will stop you on the street, hand you a business card, and welcome you to his home.
A New York Staple Hits a Niche in Cuenca
Richard Westcott was not an ideal candidate for opening a bagel business. "I'm not a cook and didn't know how to make bagels," he says. "But after retiring to Cuenca I began to miss the bagels I ate back in New York, and I had the time to experiment. Soon I was selling them to friends, and the business grew by word of mouth."
As a professional magician who once earned six figures, this was a big change for Richard. He retired to Cuenca in 2012, but it was shortly after that his bagel business began to take off. Working out of his kitchen, he begins making the dough at around 10 a.m. In the afternoon, he drops the dough in boiling water, with the entire process taking about four hours out of his day. Rather than just sprinkling flavors on top of the bagel, Richard's special recipe incorporates his ingredients directly into the dough, whether its onion, cinnamon, blueberry, chocolate chunk, or his "everything" bagels.
Richard bakes around 240 bagels a week (or 20 kilograms/44.1 pounds). Because Richard, and his wife Pat live off of their Social Security, the bagel money serves as disposal income, which enables them to indulge in their love of antiques and music, or pad their savings.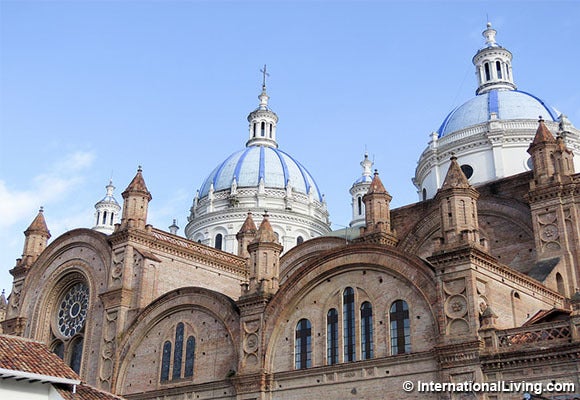 Delivering Southern Comfort
Jennifer Martin grew up in Austin, Texas, and came to Cuenca on an exploratory trip in 2011 while searching for a place to retire. When she stepped off the plane she knew immediately that Cuenca was where she wanted to live. "It just felt right," she says.
Her step into the catering business wasn't too long after. The idea first came when Jennifer and a friend started teaching orphans—who were turning 18 and would no longer qualify to live at the shelter—cooking skills to help them find work. Jennifer had inherited her cooking skills from the strong women in her family. That became her inspiration for Grits Catering, her home delivery meal business. As she explains, "I grew up with my grandmother who taught me grace, and my mother who taught me resilience. That's why we call our business Grits—because it takes a gritty woman to make a business work," she says.
Jennifer found there was a market for home delivered foods for seniors who could no longer easily prepare meals or get out to shop, and for expats who didn't cook and wanted meals delivered. Her business, which she started in 2016, currently has a lunch menu that delivers more than 200 sandwiches a month. Jennifer usually has one or two Ecuadorian workers to make the sandwiches and side dishes and contracts with a local motorcycle delivery services.
Jennifer even hires some of the orphans she used to teach—now working adults. "We used to cook 120 meals every Saturday to teach them how to cook expat comfort food. And now sometimes we use the same women to help us when we are catering events or have large orders," says Jennifer.
Popular in the Community