Paradigm Shifters is a series of interviews with a select group of women and men from eclectic walks of life. It will highlight unspoken, real-life insights on how they have been able to turn weakness into strength. A naked soul point of view of how their breakdowns were really a preparation for breakthroughs. They are your quintessential paradigm shifters; internal shifts converted into genuine change.
Everything I have ever done has been focused on this underlying theme of shifting the paradigm because, "What we think determines what we feel and what we feel determines what we do." Hence, why Empowered by You takes lingerie, which has traditionally been seen merely as a tool of seduction and redirected that energy as a tool of empowerment.
I hope from these stories you will look at your own situations, struggles and accomplishments through a different lens. At the very least you will be more equipped with real life tools to change your own paradigm. At the end of the day, we are our own Alchemist turning the silver we were born with into the gold we are destined to become.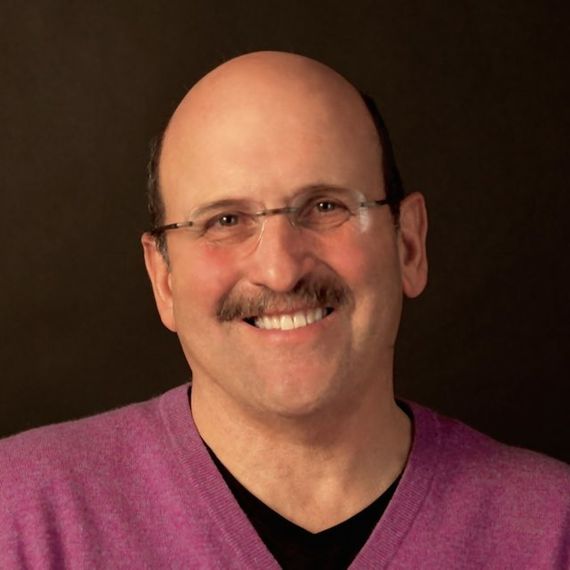 Dell Furano - Founder & CEO, Epic Rights
You have been in the music artist and celebrity branding, licensing and merchandising business for almost 40 years starting with the Grateful Dead in the 1970's Give us a "quick sizzle" of your background and how that came about.
I met Bill Graham in the Seventies when he promoted concerts at Stanford. I was a senior, a political science major and had planned to go to law school. Once I met Bill, I decided I would take a year off and learn the concert industry. As my good fortune would have it, at about this time, both the concert and merchandise industries exploded.
Ironically, back in the 70's, few bands wanted to sell merchandise as it was considered very unhip, uncool and way too commercial. However, the Dead looked upon selling shirts as a "community thing" and were pleased to have their fans wearing Dead shirts.
After the Dead, Bill would introduce me to the different bands when they played Winterland Arena and I was able to convince them to sell shirts. Soon Pink Floyd, Bruce Springsteen, David Bowie, Journey, Fleetwood Mac, Boston and others came on board.
In the early Eighties, I made deals with the Rolling Stones, Madonna, U2, Ozzy, George Michael and the business really took off on a global basis. In 1984 we handled the merchandise for Springsteen's massive Born in the USA Tour. The tour continued for almost 2 years and at the time was the biggest grossing concert merch tour ever.
In 1987 we made a deal with New Kids on the Block and we had our first massive hit at retail. We licensed every product imaginable: dolls, sneakers, stationary products, apparel, jewelry, McDonald's Happy Meals, books, board games, poster, caps, sunglasses, animated TV series, stand ups etc.
We continued to build a great roster by adding Kiss, Billy Joel, Elton John, The Who and in the early Nineties Michael Jackson, Shakira and Barbra Streisand.
Explain to me how the concert and merchandise industries work together.
In the beginning all merchandise deals were handshakes. Now, of course, all deals are lengthy and ponderous 40 page contracts. We always contract directly with the Artist. The Artist in turn contracts with the promoter and guarantees our right to sell at their concerts.
In the beginning, we only sold merch at concerts. By the mid-Eighties we started selling and licensing others to sell - record stores, head shops, jean shops followed by selling to major retailers and ultimately direct online.
Today we have built a huge licensing business: Madonna skin care products, Kiss slot machines, ACDC Thunderstruck tequila, John Lennon Imagine Peace apparel, Woodstock cannabis products, Aerosmith Sneakers, CBGB Restaurant.
We handles all licensing for Kiss: pinball games, condoms, credit cards, Halloween masks, action figures, mini golf, pool tables and on and on.
Our team designs the merchandise in-house and then works with third party licensees, manufacturers and distributors to place at retail.Buying a concert shirt today is now part of the overall concert going experience worldwide. Longtime fans have built large personal collections and speak about them with great reverence.
So what now? You've been very flexible with adjusting to the times. Now, what's your next step?

Today for Epic Rights, it is all about using technology and digital media to engage and grow the artist fan base and to offer a full suite of Artist's Service including: designing and managing the artist's brand via their official website and social media, branding and licensing, VIP ticketing/fan experiences/fan clubs, E Commerce sale of music and merch, merchandising.
With Epic Rights, an Artist's merchandising is fully integrated with the bands overall branding and marketing strategy that drives their music sales, ticket sales, sponsorships and endorsement opportunities and the like.
What's the most challenging yet rewarding part of your job?

Getting the Artists to understand how to best leverage and grow their music and brand by understanding and effectively utilizing the rapidly evolving world of social media.
Today's Artists and Celebrities can own and control their own online channel to communicate directly with their huge fan base.

Tell me about a break down to break through moment.
The launch of Napster in 1999 and how it forever radically changed the distribution of music and the massive global reach of the internet through smart phones and the like.
At Epic Rights we grow the artist's fan base by implementing digital marketing best practices while generating the artist increased and new sources of revenue.
What would you want your legacy to be?
To be remembered as an innovator. A mentor. A fair and even-handed businessman and individual. A positive role-model for my family and children