While the old adage goes "home is where the heart is," lately it seems to be where the business is, as well. As the world becomes increasingly interconnected, a number of small businesses have decided to step away from going global. Instead, they are focusing on the hometown flavor of their locale.
Brought to you in partnership with Dell and Intel, below are eight startup business owners who know what it means to gain inspiration from the landscape around them. Whether it's on the East Coast, the West Coast, or somewhere in between, these local startups strike a chord that is unique to their city.
1. "We are using the best fruits and vegetables available, helping people in our community eat and live better." -- Jon Schiff, Chicago, Ill.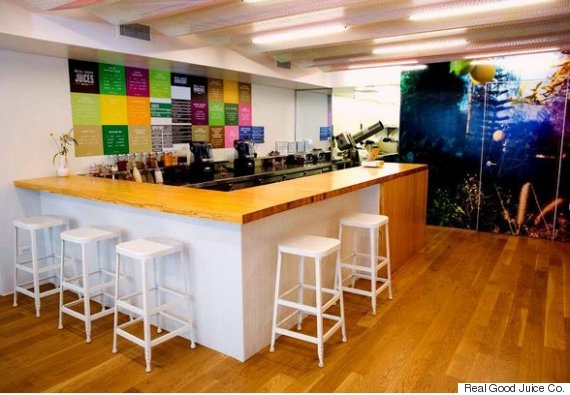 Jon Schiff was born and raised in Chicago, only moving out of the Windy City when it was time to go to college. After working for 10 years as a trader at a New York-based hedge fund, Schiff decided to follow his passion and heart back to his hometown. In August 2014, he opened Real Good Juice Co., an organic cold press juice and nut bar, in the Old Town neighborhood of Chicago. "When I first quit my job on Wall Street, I spent time with farmers who distributed to some of the major restaurants in the area," Schiff said. The sense of pride they had in their work and in their business was so inspiring." Now, he supports these farmers on his own by sourcing the produce for his juice from them. "These very farmers were at the forefront of the sustainable food movement in Chicago, and the opportunity to be involved with something like that was so cool to me."
2. "Atlanta, and the South in general, has a vibrant fashion scene that is receiving global recognition. It has been an honor to be part of this renaissance right here in the South." -- Thomas Wages, Atlanta, Ga.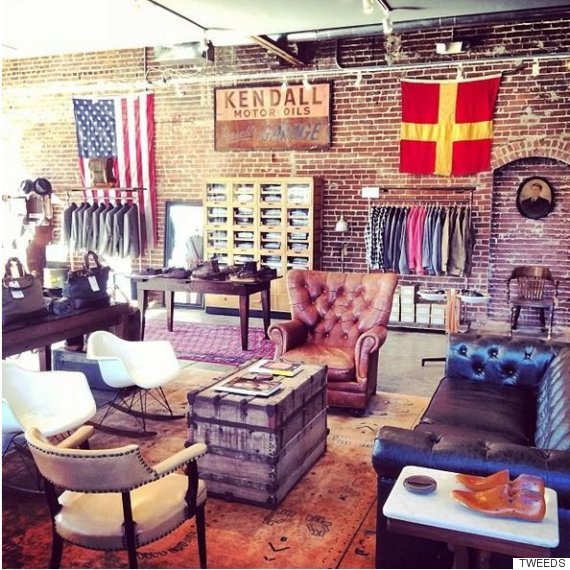 A Georgian since birth, Thomas Wages grew up on a horse farm right outside of Atlanta. However, fashion and retail has always been in his blood -- his grandmother crafted couture clothing in nearby Athens, and Wages' first job in the industry was research and development for the famous jeans maker Levi Strauss & Co. In 2013, he opened TWEEDS, a fine men's clothing and accessories store. Wages claims that from the get-go, the unique nature of Atlanta's business world created an ideal environment for his shop. "From location to my clothing design to our customer service, this genteel approach has played a role in the vision and mindset of my business," Wages said. "Everyone who walks in is greeted like an old friend; we are cheerful and non-rushed in our service. We offer our gents a tea, beer or bourbon while they shop, and they frequently stop by just to chat."
3. "When you know your neighbors, you want them to succeed along with you. That builds a great pride in your community." -- Cole Young, Boston, Mass.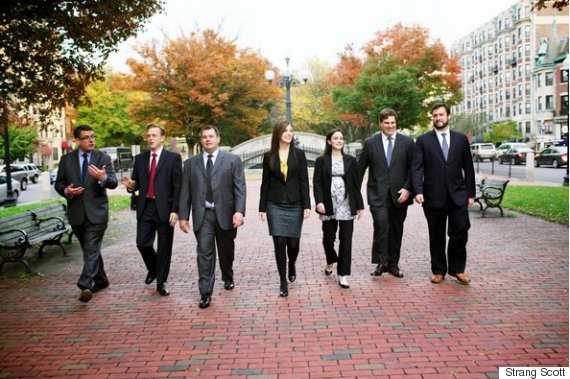 Originally from Detroit, Cole Young moved to Boston with his wife four years ago, and immediately felt at home. Back in Michigan, he worked as a litigation attorney for a large law firm, but decided to start a practice of his own in Boston. Young is now a name partner at Strang, Scott, Giroux & Young, LLP, a boutique business that focuses on construction and real estate. When asked why Boston specifically spoke to him, Young explained that beyond the connections and rich business world were a draw, but so was the city's culture. "Boston is a combination of blue and white-collar," Young said. "This fits our firm perfectly. We see ourselves as sophisticated lawyers who like high-end work, but we have also shunned the old-school mentality of being a stodgy law firm."
4. "Los Angeles is a dreamer's paradise with a lot of foodies. The people of LA really had a hand in shaping our company from the ground up." -- David Czinn, Los Angeles, Calif.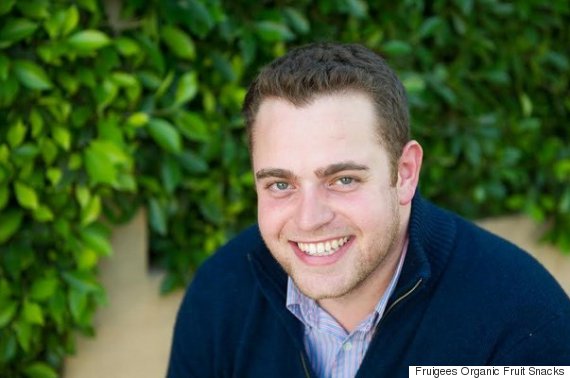 In 2013, David Czinn founded Fruigees while he was a pre-med student at the University of Southern California. "I noticed a group of students eating out of squeeze packs in class," Czinn said. "When they told me it was baby food, I was totally shocked. I asked why adults would be eating baby food in class, and they explained that it was made of fruits and veggies, super convenient to just throw in their bags, and they didn't feel guilty about snacking on it." Noting that they didn't mention their snack tasted especially good, and that the students appeared embarrassed to be eating baby food, Czinn realized there was a major deficiency in the California snacking market. He jumped at the opportunity by developing healthy to-go fruit snacks for "kids of all ages," the Fruigees website says. "Fruigees can fill a need in any city," Czinn adds. "But as [for our] corporate headquarters location, we really love the active lifestyle that LA fosters, and the growing entrepreneurial food scene."
5. "When I wanted to launch a specialty international boutique, I just knew New Yorkers would 'get it.' And they do." -- Erica Kiang, New York, N.Y.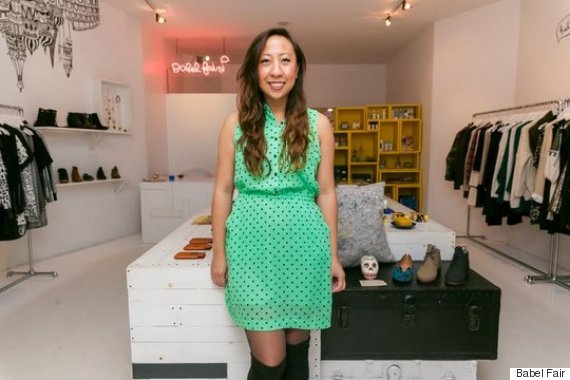 Erica Kiang has called New York home ever since she started as a student at Columbia University. There, she fell in love with fashion and jumped into the retail world. After working for Vogue, Gucci, BPMW and Anne Taylor, Kiang opened her own showroom in 2009. At Babel Fair, Kiang takes a global view of fashion, bringing together a host of international labels. "[New York has] so many great opportunities to test out niche ideas and products," Kiang said. "People think it's hard to make it in NYC, but I actually think the opposite. There's so many people from so many different places, and they all just want to try new things."
6. "With the amount of young professionals in D.C. and more moving in every day, we want to provide something unique for this demographic that works with their budgets." -- Jaye Langmaid, Washington, D.C.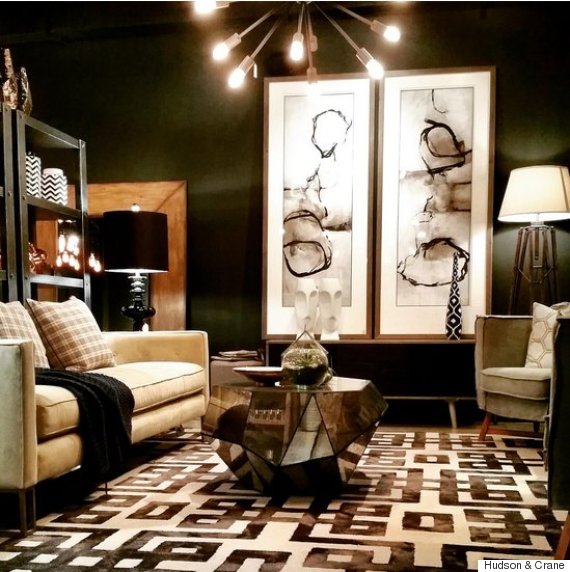 In late November, Jaye Langmaid and his business partner, Lyric Turner, opened Hudson & Crane, a retail store for home furnishings and gifts. Langmaid originally ran a home staging firm, and became well acquainted with the nuanced tastes and strong aesthetic of D.C.'s design junkies. The store focuses on affordable offerings from local craftsmen, who represent a new wave of elite in the nation's capital. "Washington, D.C., has traditionally been a city of old, stodgy lawyers and policy makers," Langmaid said. "Only recently has the District become an up and coming metropolis for a younger generation. We love D.C., and want to be a platform for a multitude of local artists and craftsmen to display why they love D.C., too."
7. "Our vision was to create a fun, friendly, happy and energetic workplace where people couldn't wait to come to work. Miami has definitely helped us make that vision a reality." -- David Bitton, Miami, Fla.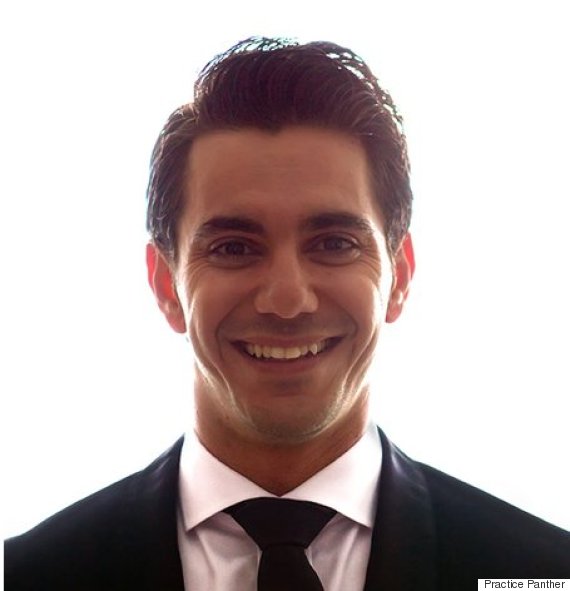 Although he was born in New York City, David Bitton has called Miami home since he was a young boy. In 2012, he formed Practice Panther, a legal-practice-management software company, after hearing his wife, an attorney, complain time and again about the frustrating computer programs she was forced to use in the office. With Miami's fantastic weather and high quality of life beckoning, Bitton decided to sow the seeds of his startup in the Sunshine State. "With weekend trips to the beach, playing paintball outdoors, or renting a catamaran, [living and] working in Miami has made a positive impact on us and our employees," Bitton said.
8. "The craft beer community itself in Austin is a very tight-knit and supportive group of passionate beer lovers. We fill a niche in this market by not only selling and supporting beer and the breweries who make it, but also putting an emphasis on customer education, sharing of knowledge and customer experience." -- Jody Reyes, Austin, Texas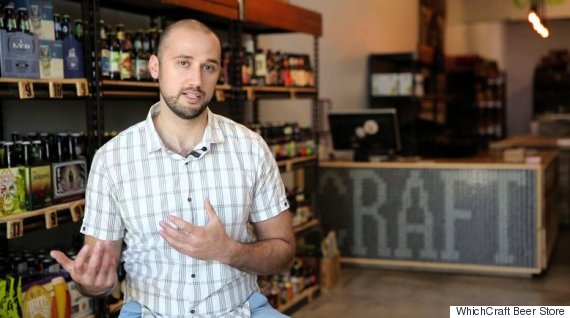 Jody Reyes didn't have to live in Austin long to realize the city lacked a dedicated bottle shop for craft beer. In fact, he opened WhichCraft Beer Store -- Austin's first and only retail beer store devoted to craft labels -- after living there for less than a year. Today, the beer mecca houses over 800 local, national and international beers, both in cans and bottles. Open for only about a year, it has already earned the title of Best Bottle Shop from the local Austin Beer Guide. Reyes attributes the business' success to staying "laser focused" on providing a personalized craft beer experience for customers, as well as utilizing new technologies, like Dell products. "We have a Venue 8 Pro tablet which we use, in conjunction with a wireless barcode scanner, to conduct inventory counts, check stock levels and do all-around store inventory maintenance," Reyes said. "This is immensely easier than running back and forth to a desktop computer, enhancing our employee productivity."
Small businesses are a powerful part of our community and Dell, in partnership with Intel, is dedicated to providing technology solutions specific for small businesses. We work with millions of small businesses to help them work smarter, not harder, with the right technology, easy financing options and dedicated support! To learn more about how we can help your business, call 1-877-414-Dell or visit Dell.com/sb.

Related