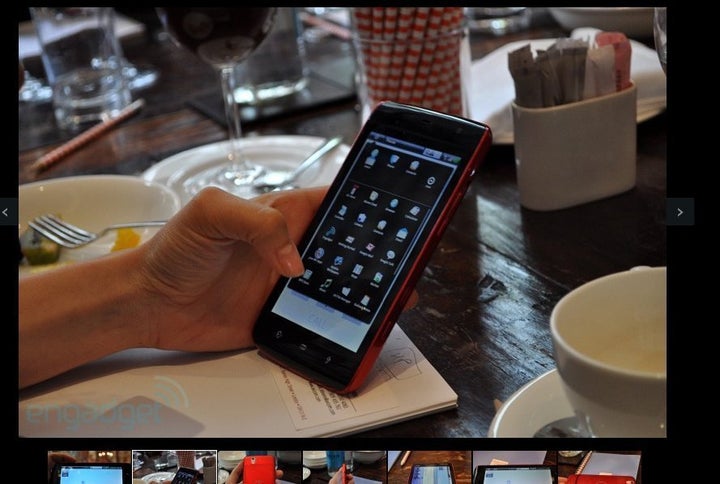 The Dell Streak--a mini, 5-inch tablet running Google's Android OS--will be released in the UK this coming June, and in the US "later this summer."
Dell offered an in-depth look at the device's features in its official blog, describing the Dell Streak as "a hybrid device that lives in the space between a smartphone and other larger tablets or netbooks that you might be using right now."
Dell's Lionel Menchaca said of the Dell Streak, "I've been at Dell for 16 years, and I don't think there's ever been more buzz around a single Dell product than this."
Engadget offered an early review of the Dell tablet, noting that "aside from the snazzier paintjob, there's nothing new to report." Engadget adds, "the battery is the same 1,530mAh cell as before, and we even managed to get the browser to crash in the exact same fashion that our own Streak exhibits on occasion."
The Dell Streak comes equipped with a 5 MP, flash camera; a front facing camera (to allow for video chat "down the road"); a removable/replaceable battery; 800x480 screen display; as well as Wi-Fi and Bluetooth connectivity.
detailed some of the Dell Streak's specs:At launch, the Streak will be running Android 1.6 (Donut), but the device will receive an over-the-air upgrade to the new Flash-capable Android 2.2 (Froyo) later this year, a Dell spokesperson confirmed. The mini tablet will also come pre-loaded with Facebook, Twitter, and YouTube apps, and Google Maps featuring free turn-by-turn navigation.
While Dell has labeled the Streak a "tablet," the device seems to awkwardly straddle the line between a tablet and smartphone. Dell even admits the "5-inch diagonal display may seem only slightly larger than many of the smartphones " and concedes that the Dell Streak is "just a bit heavier than other smartphones." It defends the Streak by arguing that the additional inch and "higher pixel density" of the screen makes a noticeable difference, adding, "it feels solid and balanced-which makes using it pretty natural across a number of activities."
WATCH:
Popular in the Community