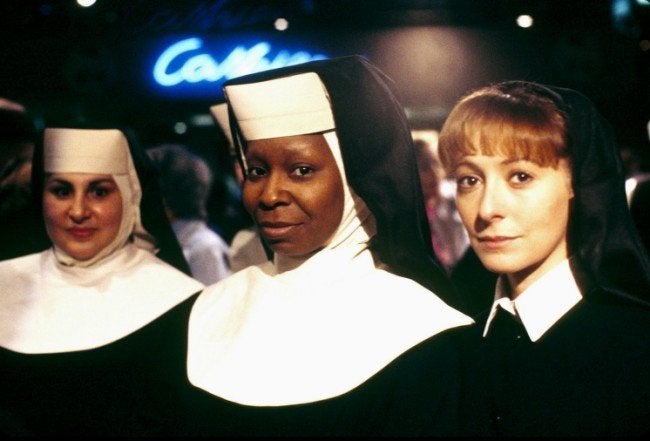 This is quite the unholy accusation.
Just about two decades following the release of the smash-hit film, "Sister Act," a nun from Harlem is suing Disney and Sony Pictures for allegedly stealing her life story and turning it into the Whoopi Goldberg-starring flick.
According to the Hollywood Reporter, Delois Blakely claims that she delivered a synopsis of her autobiography, "The Harlem Street Nun," to a producer at Tri Star Pictures. While they allegedly told her they were interested in the story, she says that megaproducer Scott Rudin took the basics to Disney, where they made the smash film.
The picture earned two Golden Globe nominations, for Best Musical/Comedy and Best Actress in a Musical/Comedy, and took in $231 million worldwide, including $139 million domestically. A sequel, released a year after in 1993, was much less enthusiastically received, earning $57 million.
In 2001, Rudin was sued by Stephen Sondheim for his involvement in a musical titled, "Gold!" and did not participate in the project after the suit was settled.
Popular in the Community