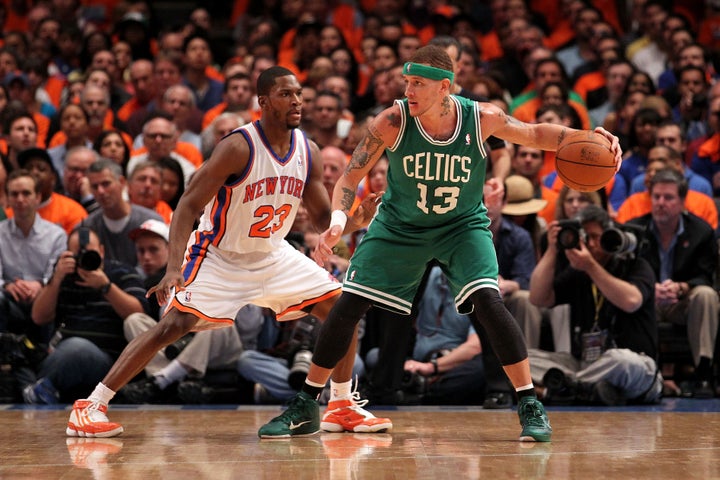 But just in case that doesn't work out, there is one player who seems to be very motivated to find honest work outside of basketball... Delonte West.
"Applied at Regency Furniture, need a 2nd job to stay afloat during the lockout," he wrote, including a picture of his application.
While the lockout has prohibited West from re-signing with the Boston Celtics or signing a contract with a new NBA employer, he has been quite open about his job search, previously tweeting about applying to work for Home Depot back in August. Around that time, West also revealed that he could not play basketball overseas due to his legal troubles.
Now, we have to give it up for the seven-year veteran out of Saint Joseph's. West, who suffers from bi-polar disorder, is actively looking for a paying gig during the work stoppage and apparently already has two jobs. Although West has previously been embroiled in his share of off-the-court trouble, he certainly seems to be working hard to overcome some of the same economic obstacles as the rest of us.
The same thing cannot be said for some other players who have made headlines for the wrong reasons over the last few months. Earlier in the summer, Timberwolves forward Michael Beasley was cited for marijuana possession and speeding. Even when he tried to work on his game by playing in an exhibition, he ended up losing his cool and shoving a fan in the face.
While West's significant legal missteps, blue-collar job endeavors and alleged romantic dalliances make him an easy target for some, it's awfully hard to disparage the earnest way that he faces all the struggles in his life -- financial and otherwise.
RELATED: Does anyone care about the NBA lockout?
Popular in the Community