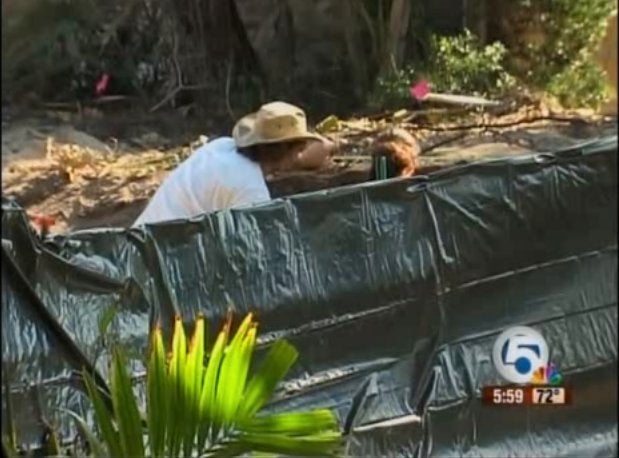 Who says South Florida has no history? In December 2010, a construction crew clearing a plot of land in Delray Beach discovered human remains -- very, very old human remains.
He also said they belong to an adult and teenager from the Jeaga tribe, who lived in Florida from Jupiter Inlet to Boca Raton. According to Dorothy Block, a founder of the Palm Beach County Archaeological Society, they subsisted on a diet of sea turtles and oysters.
"Archaeologists determine the age of bones based on their association with artifacts, their general condition, and physical markers that are unique to prehistoric groups, such as dental wear. We avoid conducting radiometric analysis on bones because invasive analysis is generally taboo among Florida's Native American community."
He added, "The remains recovered from the construction site in question lacked associated diagnostic artifacts. Although there were associated prehistoric artifacts, these artifacts were insufficiently diagnostic to provide more information as to when exactly they were from. All we can say at this point is that they are Native American and at least 400 or so years old. The remains may be far older than a Jaega culture. Therefore, I would hesitate to call these remains Jaega."
"The discovery of unmarked prehistoric graves occurs with some frequency in Florida because of construction and erosion," Seinfeld told HuffPost Miami. "Florida has been intensely occupied for over 10,000 years, and there are unmarked burials throughout the state."
The Delray Beach remains were reburied at the site where the house construction will continue, reports the Sun Sentinel, and the builder will also create a memorial to acknowledge the oceanfront site's historical importance.
According to Chapter 872.05 of the Florida Statutes, all remains thought to be older than 75 years old are investigated by a Florida Sate Archeologist as opposed to a medical examiner. If the remains are Native America, the archaeologists consult with the Seminole and Miccosukee tribes to determine a proper course of action.
If you come across unmarked human remains on your own property, the law requires you to contact local law enforcement immediately.

Calling all HuffPost superfans!
Sign up for membership to become a founding member and help shape HuffPost's next chapter