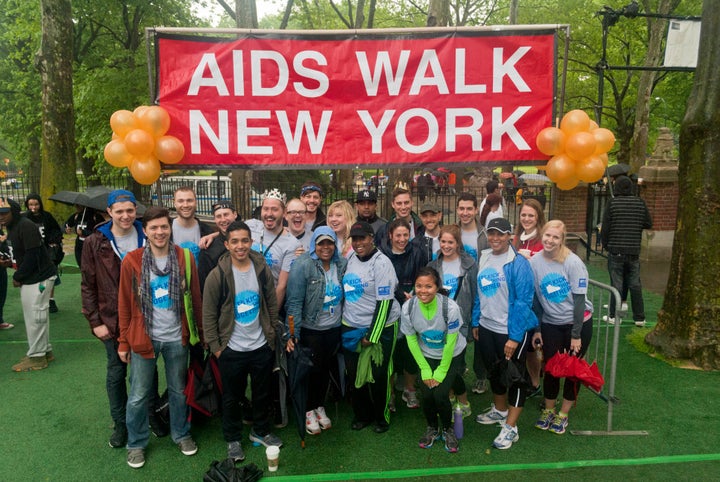 This year's AIDS Walk New York marks the first year Delta Air Lines will serve as the event's presenting sponsor. After 20 years of supporting the largest single-day AIDS fundraising event in the world, with this year's donations, Delta Air Lines' contributions will exceed $1.7 million.
"Delta Air Lines has continually lifted up people living with HIV/AIDS, and helped GMHC fly," said Kelsey Louie, CEO of Gay Men's Health Crisis (GMHC). "The airline gives us the benefit of its cash to support programs, staff travel to conferences, and the engagement of the Delta employees. We are deeply grateful for this partnership."
A leading provider of HIV/AIDS prevention education, care and advocacy, GMHC has a track record of being dedicated experts that understand the reality of HIV/AIDS. GMHC recently announced that the organization was awarded a five-year, $1.75 million grant, from the Atlanta-based Centers for Disease Control and Prevention (CDC), to implement Project Allow, which aims to engage Black and Hispanic communities.
"The AIDS Walk organizers first met up with Delta Air Lines through our work in Atlanta many years ago," recalled AIDS Walk founder and MZA Events CEO, Craig R. Miller. "The company has over the decades done more than any other airline, by far, to support the AIDS Walk movement nationwide."
Delta first became an AIDS Walk New York sponsor in 1997, and has also been the official airline of GMHC since 2005. Not only has Delta donated hundreds of thousands of dollars in cash and flights, but engages its employees, via a large and successful AIDS Walk New York team, who have raised more than $232,000 over the years.
"A key part of Delta's core mission is to help nurture communities as diverse and varied as the 59 countries and 326 destinations it serves," said Henry Kuykendall, Vice President – New York at Delta Air Lines.
The official airline of the Yankees, Mets, Knicks, Rangers, Madison Square Garden, Food Bank for New York City, The Whitney Museum and GMHC, Delta is committed to establishing mutually beneficial partnerships and being a respected community partner.
"By growing our partnership with AIDS Walk New York, we are proud to help GMHC remain at the front lines of fighting HIV/AIDS and meet the needs of people who are underserved," Kuykendall said.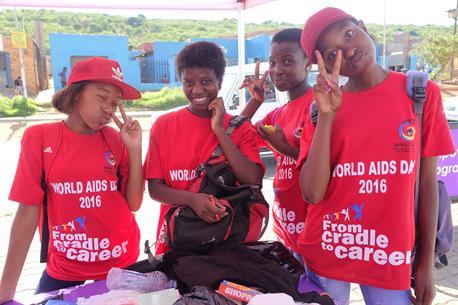 Among the thousands of AIDS Walk New York participants, the team of Ari Hirsch, Benjamin Jacobson, Elizabeth Ngonzi and Nathan Pitock - Afrikka Tikkun USA Changemakers' Team - are raising funds to curb the rate of those impacted by HIV and AIDS in South Africa, specifically young women.
Using a comprehensive approach to address HIV/AIDS in South Africa, the team is supporting international NGO Afrika Tikkun, a previous recipient of donations from Delta. Providing direct relief and health services to those South Africans sick with HIV/AIDS, Afrika Tikkun mobilizes young people, specifically girls, through its Young Urban Women program.
"We're pleased to bring the Walk into the National Stationery Show and to involve exhibitors and attendees directly in our fundraising efforts again this year," said Kelly P. Bristol, NSS director. "Gift for Life was founded at the National Stationery Show, and I am extremely proud of our association with this wonderful group of industry colleagues and friends, as well as this important cause, which is close to my heart."
"For five years we have consistently – and in fact exponentially – increased the amount of money we have raised for this worthy cause," said Su Hilty, Gift for Life/National Stationery Show team co-captain. An honorary GFL board member, Hilty said "With the help of my co-captain, Caroline Kennedy, and the stationery industry's support, we hope to meet our 2017 fundraising goal of $40,000!"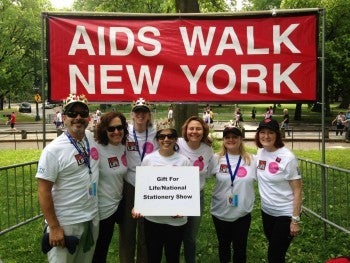 Since 1986, group's like Gift for Life, National Stationery Show and Afrika Tikkun USA Changemakers' have helped AIDS Walk New York raise nearly $150 million for HIV programs and services, growing into the largest AIDS fundraising event in the world. Last year alone, 20,000 participants, many of whom were members of more than 2,000 corporate and community teams, raised $4.5 million for GMHC and dozens of other AIDS service organizations.
Led by Miller, who is known for his work in confronting the HIV/AIDS epidemic, in 1987 MZA Events created AIDS Walk New York, two years after launching the first AIDS Walk in Los Angeles. Along with AIDS Walk San Francisco, MZA produces, co-produces, and consults on dozens of events, for a variety of organizations and causes, throughout the United States. All three AIDS Walks remain highly successful, generating millions of dollars and vast public support.
Two-time Emmy and Grammy award-winning comedian, Kathy Griffin, will perform for AIDS Walk New York fundraisers only, in a post-walk show. Pre-and-post walk activities feature musician Estelle, TV personality Carson Kressley, Javier Munoz (Hamilton), Denis O'Hare (HBO's True Blood), Raul Esparza (Law & Order: SVU), stars of RuPaul's Drag Race, and a host of celebrities and AIDS activists,.
Free for runners, teams and solo walkers, there are registration options for participants who set a goal to raise $1,000 or more, Star Walkers. Individuals unable to attend the AIDS Walk in person, but would still like to raise funds, are dubbed Virtual Walkers.
AIDS Walk New York, presented by Delta Air Lines will take place in Central Park on Sunday, May 21 2017. Interested participants are encouraged to register and raise funds by visiting www.ny.aidswalk.net.
Related
Popular in the Community