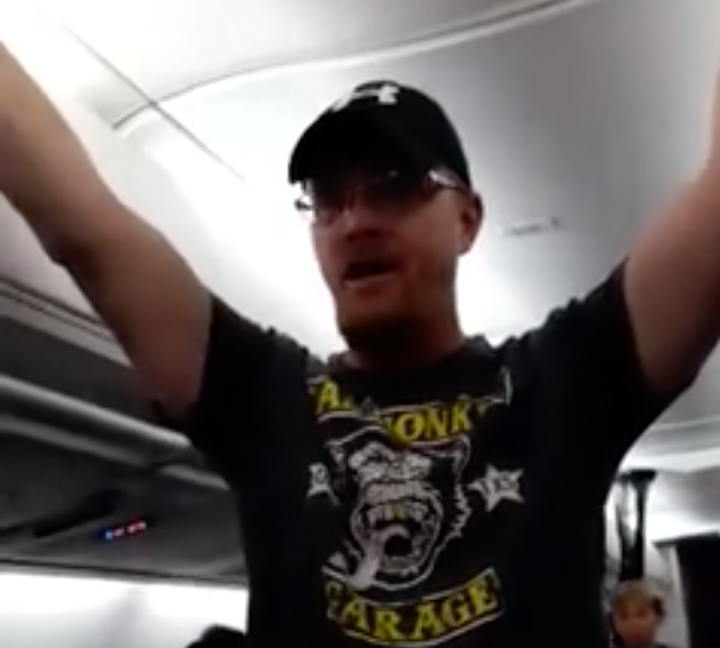 Delta Air Lines has placed a lifelong ban on the Donald Trump supporter who was filmed before takeoff on a Nov. 22 flight harassing passengers who voted for Hillary Clinton, Delta CEO Ed Bastian announced Monday in an internal memo.
The passenger, described in the memo as "loud, rude and disrespectful," shouted belligerently and called out "Hillary bitches" soon after boarding the flight from Atlanta, Georgia, to Allentown, Pennsylvania. 
Bastian said flight attendants made "the best decision they could given the information they had" by allowing the man to remain on the flight, but he admitted the airline made a mistake.
"If our colleagues had witnessed firsthand what was shown in the video, there is no question they would have removed him from the aircraft," Bastian wrote.
The CEO told employees that Delta has issued refunds to all the passengers on the flight and that the decision to ban the passenger came after Delta received a wave of criticism for not kicking the man off at the time of the incident.
Many people commented on the company's Facebook page, pointing out the hypocrisy of airlines who boot Muslim passengers from flights for doing virtually nothing wrong while letting disruptive white passengers, like the man on the flight to Allentown, slide.
In a video that went viral last week, the passenger can be seen in the aisle of the airplane cheering for President-elect Trump and insulting Clinton supporters.
"We got some Hillary bitches on here?" the man yells to the passengers. "Donald Trump, baby!" he says later in the video. "It's y'all president. Every goddamn one of you. If you don't like it, too bad."
The passenger continued to talk about Trump when they were seated on the plane, so Baum filmed his rant and posted it to Facebook. The video has been watched more than 2.4 million times and shared nearly 19,000 times in less than a week. 
Before takeoff, a flight attendant escorted the man from his seat after his obnoxious monologue, questioned him, then allowed him to return to his seat. "This is what I get for being a patriot," Baum quoted the passenger as saying when he returned, according to The Morning Call.
In Monday's internal memo, Bastian told Delta employees that he wanted to make sure they knew "we have your backs."
"The heightened tension in our society means that now more than ever we must require civility on our planes and in our facilities," the CEO wrote. "We will not tolerate anything less."
The identity of the obscene Trump supporter has not been released, but video of his rude speech to passengers continues to circulate online.
Calling all HuffPost superfans!
Sign up for membership to become a founding member and help shape HuffPost's next chapter
BEFORE YOU GO
PHOTO GALLERY
Donald Trump Win Sparks Protests Nationwide