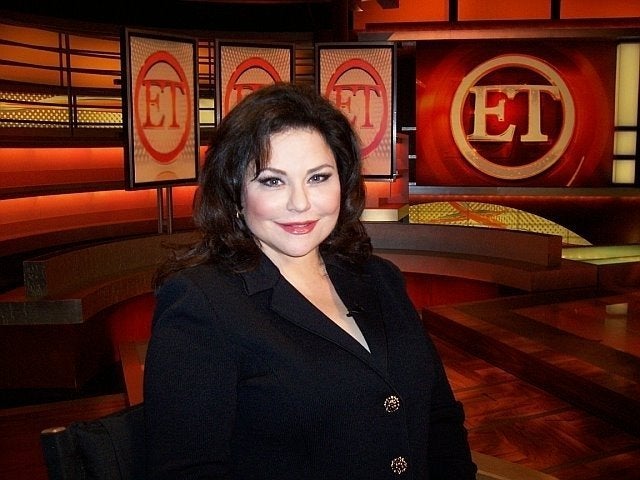 February 21, 2008 (Los Angeles, CA)-- ENTERTAINMENT TONIGHT's MARK STEINES sat down with actress Delta Burke yesterday on the ET stage in a revealing and emotional two-part interview to air Thursday, February 21st and Friday, February 22nd.
In her first interview since entering a psychiatric hospital in January, Burke opens up about why she sought treatment, "I was on five different kinds of medication. After a couple of years the meds stopped working. I needed an adjustment under a physician's care. I was being proactive. Now I'm on two medications." Burke goes on to tell ET about experiencing depression in her youth, "I first noticed symptoms around 13, I can remember having anxiety in kindergarten."
On her diagnosis, "I have what they call 'double depression,' like two scoops of ice cream!" When asked about her reported hoarding habit, Burke says, "I know it's a problem. At one time I had 27 storage units. I don't have a big enough house! My mom had it, it's my mother's fault! She saved the diaper I came home from the hospital in!"
Emotion overwhelms Burke as she recalls her darkest moment, "It was when I was doing 'Designing Women,' it was a very desperate time. I was parked in the car in the hills with a gun and a bottle of Xanax beside me, trying to recover from harsh words said in the tabloids. I just wanted the pain to go away." However, Burke insists she never intended to commit suicide, "I didn't want to die. If I ever really wanted to be dead, I'd be dead."
Burke hopes that by coming forward it will help remove the stigma surrounding depression, "I want people to pursue mental help the same as they would pursue physical help, like cancer. I will be the face of depression."
Calling all HuffPost superfans!
Sign up for membership to become a founding member and help shape HuffPost's next chapter