Pie in the sky? Luckily for these grateful passengers, it was more of a "pie on the tarmac" situation.
Photos of the impromptu pizza parties, taken by passengers aboard the planes, immediately went viral:
Riley Vasquez, a passenger on a diverted flight from Denver who took the above photos, told NBC Philadelphia the pizza "made everyone so much happier. When they announced they ordered pizza the plane erupted in cheer and applause."
"We circled in the air for a while then the captain said we were diverting to Knoxville because of storms over the airport in Atlanta," Khoury Ashooh, a passenger on a different flight that was also delayed in Tennessee, told the Daily Mail. Once on the ground, Ashooh said a baggage cart stacked with pizza boxes rolled up to the plane. The pizza was then brought onboard and distributed by flight attendants.
Delta spokesman Morgan Durrant told NBC Philadelphia the pizza parties are part of the airline's standard protocols.
"It's part of a standing procedure at Delta to get food and beverages to delayed customers -- whether it be a severe weather event that drove the diversion last night or a delay in airport due to an aircraft mechanical issue," Durrant said.
Before You Go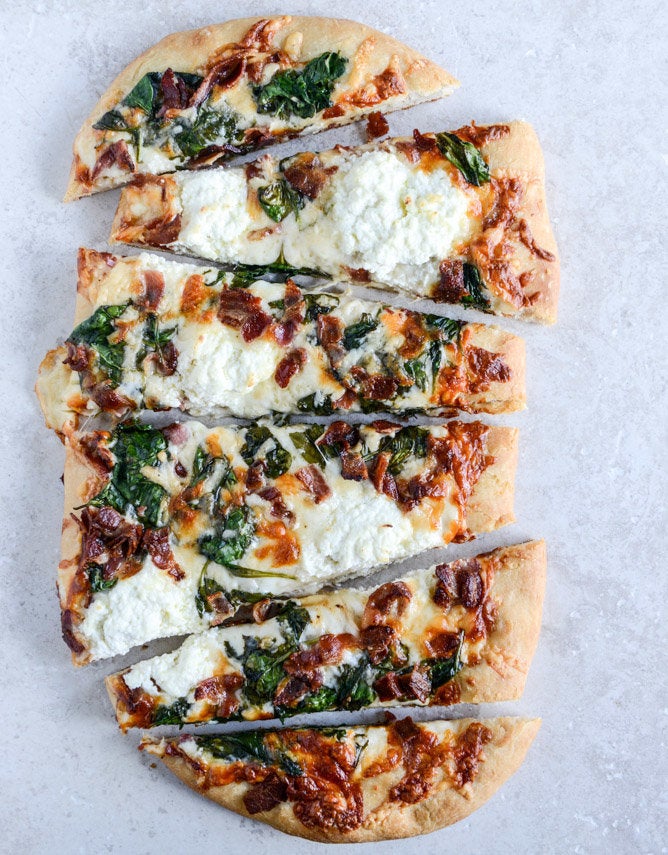 Best Pizza Recipes