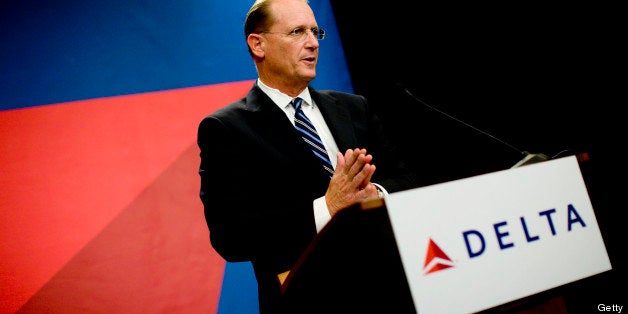 It's a rare occasion for a customer to publicly thank an airline for a job well done. Rarer still are CEO's willing to give up their seat on said airline so a passenger can make it home on time.
After a travel day full of lengthy delays, cancellations, and mechanical failures due to the weather, passenger Jessie Frank writes that she was relieved to find that somehow, despite being 8th on the standby list, a spot had opened up for her.
Frank hurried aboard the airplane and was helped to her seat by "a vaguely familiar face" who grabbed her bag and stored it in the plane's overhead bin. But as the plane began its descent, Frank had an epiphany:
Suddenly I realized that "familiar face" was not an off-duty pilot. It was you, the CEO of Delta, vaguely familiar from the safety video. It was you, Richard Anderson, who gave up your seat for me. It was you, the Delta CEO, who helped me with my bag. It was you, acting just like an ordinary Mr. Anderson, who showed me to my seat.
Needless to say, Frank is likely to fly Delta again in the future. In an email to The Huffington Post, Delta confirmed the note was, indeed, "fantastic" and true.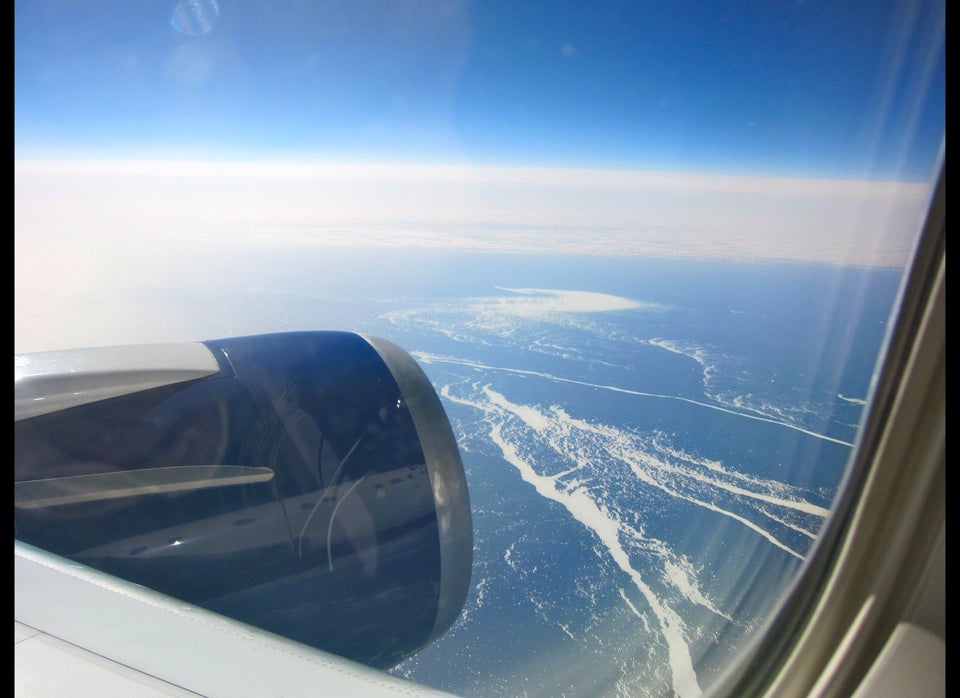 Views From The Window Seat