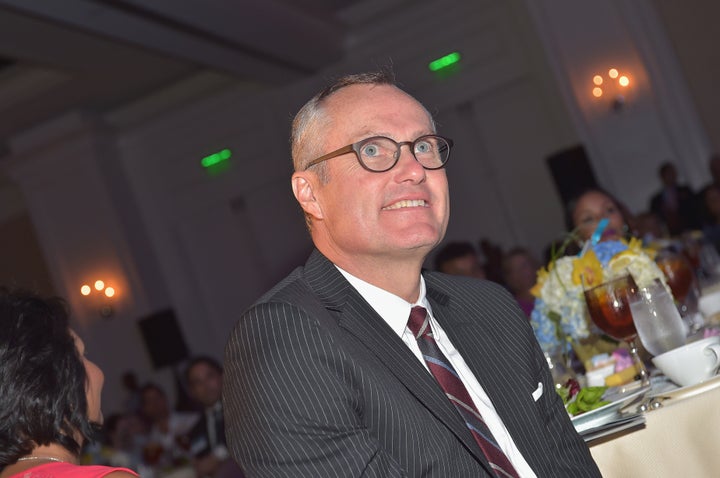 Georgia's lieutenant governor said on Monday he would work to derail a multimillion-dollar tax cut that would benefit Delta Air Lines unless the company reinstated its relationship with the National Rifle Association.
Lt. Gov. Casey Cagle, who also serves as president of the Georgia state Senate, intimated in a tweet he would "kill any tax legislation" as punishment to Delta, which last week said it would end its discount program for members of the NRA. Delta, headquartered in Atlanta, is one of more than a dozen companies that have distanced themselves from the gun lobby following the massacre of 17 people at a Florida high school on Feb. 14.
"Corporations cannot attack conservatives and expect us not to fight back," Cagle, a leading Republican candidate to replace Gov. Nathan Deal, wrote on Monday.
HuffPost has reached out to Delta and Cagle for comment.
Cagle's statement drew some rebukes from other lawmakers, including Stacey Abrams, a Democratic candidate for governor, who urged lawmakers to "take action to roll back dangerous laws that put guns in the wrong hands."
"I applaud Delta's decision to listen to feedback from its customers and reject #NRA extremism that has prevented commonsense reform for too long," Abrams wrote on Twitter.
Another Democrat, state Sen. Steve Henson, told ABC News that "Republican fear of the NRA is evidently more important than the Georgia business climate, jobs, or the well-being of Georgia citizens."
And the ACLU of Georgia also called Cagle's threat inappropriate in a statement to ABC. "Politicians should not use taxpayer dollars to impose ideological litmus tests and punish organizations that express views that politicians dislike," ACLU Executive Director Andrea Young said.
The Atlanta Journal-Constitution reported Monday that Delta had been attempting to downplay the political motivations behind its decision, saying it was a supporter of the Second Amendment and that the company held a "neutral" stance on gun control measures. The company noted a separate instance in which it had withdrawn support "over a politically and emotionally charged issue" after it ended its sponsorship of a staging of "Julius Caesar," which depicted the assassination of a Donald Trump-like character.
The memo did little to assuage Cagle and other conservatives in the Georgia General Assembly.
"I'm tired of conservatives being kicked around on our values. It's time we stand up and fight and show corporations that conservative values are important, not just to Georgia but to the entire nation," Cagle told the Journal-Constitution. "We can fight for jobs, but we can also fight for values."
Popular in the Community