Lamb told a 911 dispatcher he had killed 41-year-old Amy Prentiss at the home they shared in Gautier, Mississippi. In a press conference Tuesday, police released a recording of that tragic phone call:
"I killed my wife," Lamb said during the call. There's no record of he and Prentiss getting married, however.
After shooting Prentiss, Lamb drove to Delta State University, where he works as an instructor, and fatally shot his colleague, professor Ethan Schmidt, 39, three times. Lamb later turn the gun on himself following a short police pursuit.
Officers searching Lamb's home found a note written in all capital letters on a white, lined notepad, signed by the suspect: "I am so very sorry. I wish I could take it back. I loved Amy and she is the only person who ever loved me."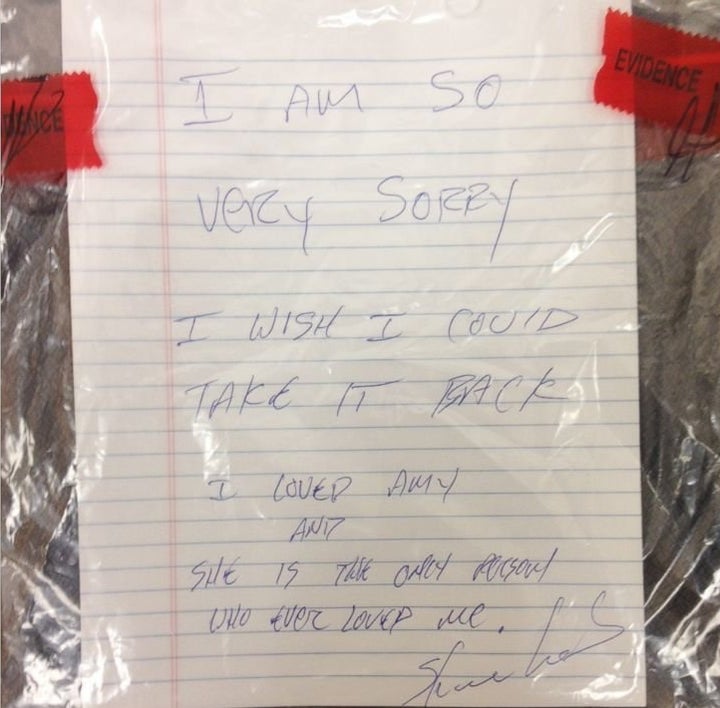 Matt Hoggatt, a spokesman for Gautier police, said during a news conference Tuesday that Lamb had no criminal record, and there was no indication that he and Prentiss had a history of criminal domestic violence.
Police have not released a motive for either shooting. University President William LaForge said he didn't know of any conflict between Lamb and Schmidt but "obviously there was something in Mr. Lamb's mind."
Schmidt, a history professor, was shot three times in his neck, cheek and near the right eye in the doorway of his office with a book bag on his shoulder, an indication that he was either entering or leaving, Bolivar County Deputy Coroner Murray Roark said.
Lamb and Prentiss had apparently been dating for some time. 
Prentiss' ex-husband said they divorced 15 years ago but remained friends and had a daughter who's now 19.
"She was completely devastated," he said of his daughter to The Associated Press. "She and her mother were absolutely best friends."
Prentiss' family members asked for privacy when contacted by The Huffington Post.
The shooting at DSU led to an hours-long campus lockdown. Frightened students and faculty hid in classrooms and closets as authorities scoured the campus looking for Lamb. William LaForge, president of DSU, tweeted Tuesday morning that the lockdown had been lifted:
Lamb started working at the university, which has 3,500 students in a city of about 12,000, in 2009 and taught geography and education classes. He received a doctorate in education in the spring. He was teaching two online classes this semester, but an in-person class had been cancelled, LaForge said.
Brandon Beavers, an education major, said he had a class with Lamb last year.
However, he said Lamb seemed agitated.
"He was really jittery, like there was something wrong with him," Beavers said. "He was never in a bad mood, but he was real shaky."
The Associated Press contributed to this report.
Calling all HuffPost superfans!
Sign up for membership to become a founding member and help shape HuffPost's next chapter