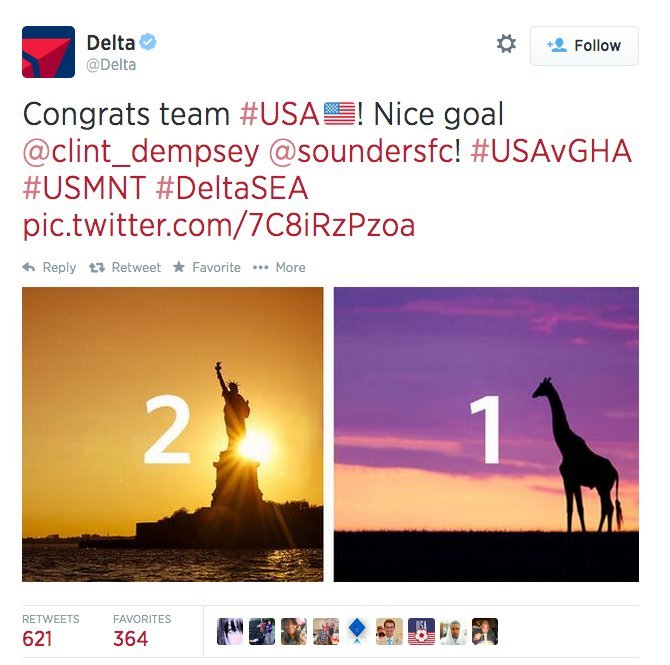 But while Ghana is known for its rich culture, scenic beaches and forests, there's one thing it's not known for: giraffes.
As such, the tweet was soon deleted, but not before it set off a storm of reactions:
"The original tweet was made in the spirit of the World Cup," Delta spokeswoman Kate Modolo told The Huffington Post by phone. "We apologized for the photo, but at this point it's been replaced and that's where we're at."
The company also issued an apology on Twitter. But that apology accidentally referred to the previous tweet as "precious" and was quickly removed: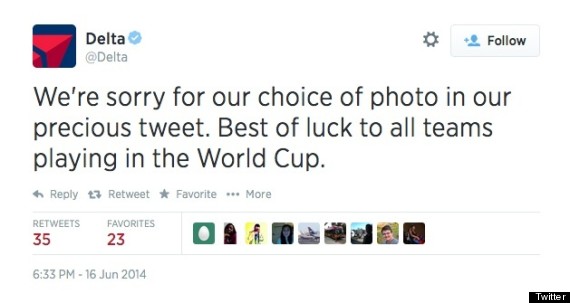 The company's second attempt at social media damage control was more successful:
The Huffington Post's Alexander Kaufman contributed to this report.
Related
Popular in the Community