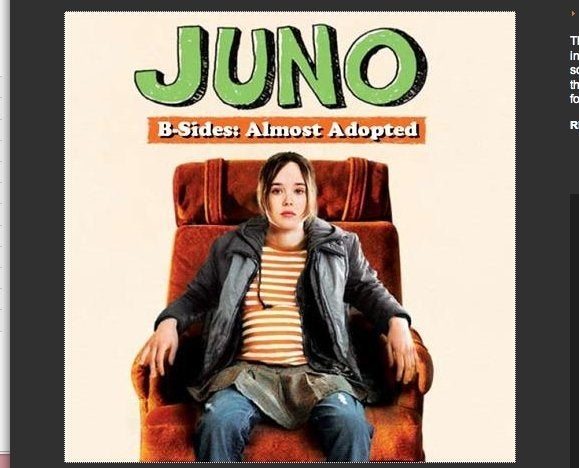 In case we didn't know the holiday season was fast approaching -- despite this year's store decorations being tacked-up by Labor Day -- a spate of CD box sets, hits compilations and expanded, Deluxe Editions of some of our favorite albums are usually tell-tale signs that our reissue music dollars soon will be circulating festively at record stores of our choice. Well, this season, there's not much of a choice out there, and the term "record store" must be used loosely since that was the first species to become extinct with CD box sets, hits compilations and expanded, Deluxe Editions apparently soon to follow (it's coal for your stocking, iTunes!). But since this might be the last hurrah for such beasties, it's good to know that a couple labels still are trying their best to release some terrific product, perhaps making this a season to be kind of jolly with three particular deluxe offerings and a clever packaging exercise leading the pack.
After a brief, smaller indie fling, the once Athens, Georgia-based band, R.E.M., got hitched to the very sexy I.R.S. in the early eighties, and out of this perfect creative marriage came the birth of one of the most influential albums ever released. With much of R.E.M.'s groundwork already set by the spare sounding, Mitch Easter-produced EP Chronic Town, as well as the earlier Hib-Tone 45 "Radio Free Europe" (that in '81, practically re-ignited garage band, pop-guitar records), the more fully-realized album, Murmur, emerged as an important work and was praised by practically every hipster music critic at the time. Released April 12, 1983, it served as the standard for much of what FM and college radio subsequently aired for years, and it became an unintended role model for other underground, college-promoted debut albums. It also can be credited for Americanizing and redefining "alternative" mainly due to its perfectly balanced blend of rock, folk, punk and experimentation. R.E.M.'s intuitive producer, Mitch Easter, teamed with pro-ball producer Don Dixon, and the pair smartly layered-up the project's sonics, instrumentation and arrangements as they evolved the band's usual recording process from 8-tracks to 24-tracks seamlessly, with no hints of jive or slickness. The single "Talk About The Passion" (complete with an acoustic vibe and cello) was embraced by FM-radio as was most of the album. Its prime, standout tracks were "Pilgrimage" -- Murmur's first attempt and prototype -- plus "Catapult," and the understated, sensitive "Perfect Circle." As the latter song refrained, these recordings all stood "shoulders high in the wind." The album sequence launched with a refurbished version of "Radio Free Europe" whose reignited airplay and inclusion created the perfect circle for fans who had acknowledged R.E.M.'s genius since the band's Hib-Tone days.
Wisely resisting regurgitating B-sides and rarities that have been recycled to death on previous reissues and Capitol's The Best Of The I.R.S. Years 1982-1987, this deluxe edition's second CD features a live set from July 9, 1983, recorded in Toronto, Canada, at Larry's Hideaway. Previously unreleased officially (though it's been booted a few times), the concert's track list foreshadows the band's next record, Reckoning, by including an early version of "7 Chinese Bros," and it interprets Lou Reed's "There She Goes Again." The set also reaches back to Chronic Town's emphasis track, "Gardening At Night," as well as "1,000,000" and "Carnival Of Sorts (Box Cars)" as Michael Stipe, Peter Buck, Mike Mills and Bill Berry youthfully rock their way through much of Murmur's material. During this set, R.E.M.'s music is as captivating as the crazy kudzu plant featured on Murmur's cover, a vine that's been alleged to entwine itself quickly and effectively around the unsuspecting. With heartfelt liner notes by producers Mitch Easter, Don Dixon, label dude Jay Boberg, designer Carlos Grasso, promo guy Michael Plen and big fan Sig Sigworth, plus gorgeous packaging, beautiful mastering by Greg Calbi and expert project supervision by compilation producer Dana G. Smart, this Deluxe Edition is your best bet for the most-appreciated gift of music this season.
R.E.M.'s pal and fellow Hindu Love God, the late Warren Zevon, has had his self-titled Asylum Records/Jackson Browne-produced debut also released as a double disc. This remarkable little gem of an album introduced us to "Carmelita," the only woman who could save the song's fallen hero from his latest bout with heroin. This was also the album that gave us "Poor, Poor Pitiful Me," later recorded by Linda Ronstadt who, thankfully, excised the creepy line about being asked for a beating. In addition to recording the previously-mentioned songs, Ronstadt also interpreted Zevon's "Hasten Down The Wind" with Texas-cum-So-Cal pal Don Henley singing the implied duet. The album also featured "Mohammad's Radio" that declares, "Everybody's desperate, trying to make ends meet. Work all day, still can't pay the price of gasoline and meat." Okay, he rhymed "meet" with "meat," big deal, he must have had his reasons. But don't these prophetic lyrics apply to a decade other than the seventies? "Don't it make you wanna rock and roll all night long (to) Mohammad's Radio?" Hey, Ronstadt recorded this one too, that makes four from one album. Want more? Okay, Warren Zevon's guest roster included Jackson Browne, David Lindley, John David Souther, Lindsay Buckingham, Stevie Nicks, Glenn Frey, Don Henley, Bonnie Raitt, Carl Wilson and Phil Everly who, being an old movie buff, asked Zevon to write him a dance song titled something like "Werewolves Of London."
As far as the additional disc, there are interesting, previously unreleased moments such as the live groove of "Mama Couldn't Be Persuaded" and alternate versions of "Frank And Jessie James," "Carmelita," and "Poor, Poor Pitiful Me." The sparseness of Zevon's piano demo of "The French Inhaler" raises the squeamish quotient by thoroughly exposing its acerbic and borderline abusive lyrics that still would definitely provoke a face-smackin' to this day from its poor, poor female anti-hero. Still, it's a cool perspective, something every original song on this double disc achieves. If there was any down side, it would be that some possible rare additions already were mined on New West's CD Preludes: Rare And Unreleased Recordings. Still, any album that contains a song whose lyrics read, "If California falls into the ocean like the mystics and statistics say it will, I predict this motel will still be standing until I pay my bill" speaks for itself. And though Warren Zevon is gone, one of his great legacies beyond his son Jordan is this album, Warren Zevon, a classic singer-songwriter offering of the seventies. Plus, it sounds great and compilation producer Cheryl Pawelski put a lot of love into its content.
The dubious Deluxe Edition of this batch is the Juno soundtrack. Though it makes perfect sense collecting everything associated with the movie -- including all its digital download bonus tracks -- as Jon Stewart sometimes says after an unusually biting, sensitive joke: "It's too soon, huh." Sure, this Ellen Page/Michael Cera vehicle couldn't have enough attention, but not this kind. It's nice to have Astrud Gilberto, The Bristols, Jr. James & The Late Guitar, Trio Los Panchos, Yo La Tengo and more Belle & Sebastian, Buddy Holly, Kimya Dawson and Ellen Page recordings join the original tracklist. These were all part of the digital downloadable version of the album, a brilliant move that involved a certain Gregg Ogorzelec. But... jeez... it was just last year, Jason Reitman! Don't make us over-love this little movie! However, if you have the dough, you could spend it on worse, it's a great guilty pleasure and it might make you want to buy a Feist album even though she's not on the collection. Speaking of Michael Cera, and for penance, can someone get the freakin' Arrested Development movie green-lighted already? Thank you.
That brings us to the triple disc Peter, Paul & Mary / The Solo Recordings (1971-72) that assembles together the albums Peter, Paul and, and Mary. The projects were intended to be a break for the trio, each PPM member finally expressing his or herself as a solo artist, each with an artistic vision. The results were three Peter, Paul & Mary albums that were pretty good, but released individually, were confusing for PPM fans and overkill for the market at the time. Despite these solo albums' chart hits (Mary Traver's "Follow Me" -- written by "...Jet Plane"'s John Denver -- Paul Stookey's "Wedding Song," and Peter Yarrow's "Weave Me Sunshine"), PPM began its descent, like Puff the Magic Dragon, into pop obscurity. The good news is that, under one banner, this piece is a knockout. This mini box comes off like one big Peter, Paul & Mary concept album that really works. Who knew Peter Yarrow was the east coast version of the late John Stewart (not to be confused with the previously-mentioned late night host, Jon Stewart). Who knew Paul Stookey and Jim Croce had more in common than...no, they had nothing in common, but the ballads seem eerily similar in spots. And Mary Traver's folk-pop approach was the most successful of the three, her solo career spanning four more albums across two labels that included her best LP and fan favorite, Circle.
All of these new reissues can be found at Borders, Barnes & Noble and Best Buy, though it's a bit dicey on where else you might find them due to that whole record store going away thing. Amazon will absolutely accommodate you... iTunes too, if you must, but just remember that the digital download won't get you all the meticulously-designed packaging, notes, and care that went into these treats. So buy 'em while you can because possibly, by next Christmas, we'll be reminiscing about the good ol' days when record companies actually offered something non-virtual. Somehow, a download card, no matter how cutely it's wrapped, doesn't quite pack the same punch as giving an actual holiday gift to someone who can then hold and admire this precious package before they re-wrap it and accidentally give it back to you next year.
REAL LIFE. REAL NEWS. REAL VOICES.
Help us tell more of the stories that matter from voices that too often remain unheard.