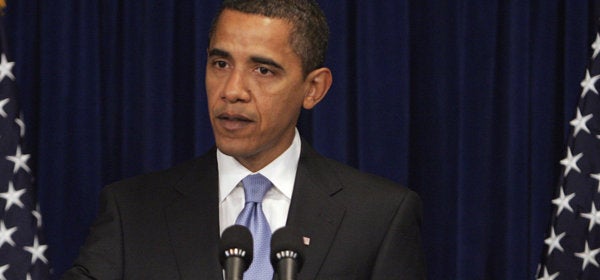 The apparent decision to seat Roland Burris came after aides to President-elect Barack Obama contacted senior Senate Democrats and suggested that they reverse course and accept Gov. Rod Blagojevich's controversial appointment, according to a senior Dem congressional aide.
Just minutes after the decision to seat Burris was reported, Obama offered the veteran Illinois pol praise and promised a working relationship.
"That is a Senate matter," he said of the news. "But I know Roland Burris, obviously he is from my home state. He is a fine public servant, if he gets seated then I am going to work with Roland Burris like all other senators to make sure that the people if Illinois and the people across the country are served."
Confusion remains as to what will happen with Burris. While reports signaled his imminent seating, a spokesman for Senate Majority Leader Harry Reid said the AP report was "wrong," and that "there have been no decisions."
Later, at a press conference following a meeting with Burris, Reid praised Blagojevich's pick as "candid" and "forthright," but said the Senate is waiting for a court to rule whether the signature of the Illinois secretary of state is needed for Burris to take the seat.
"One of the first things he said to us was, 'Hey, this is nothing racial, do you understand that?'" Reid said. "A lot of people tried to make this a racial issue. Roland Burris has not, and will not."
"We're going to do the best we can to make sure the State of Illinois has two Senators, and not one Senator," Reid said.
Burris would have a curious role to play in the upcoming Congress. Already viewed a bit dubiously, he could be a critical vote on legislative matters. There is surprisingly little information on his policy positions at hand. But one would have to assume that he won't deviate much, if any, from Obama or the Democratic majority -- certainly not after the party seated him without a legal fight.
Popular in the Community