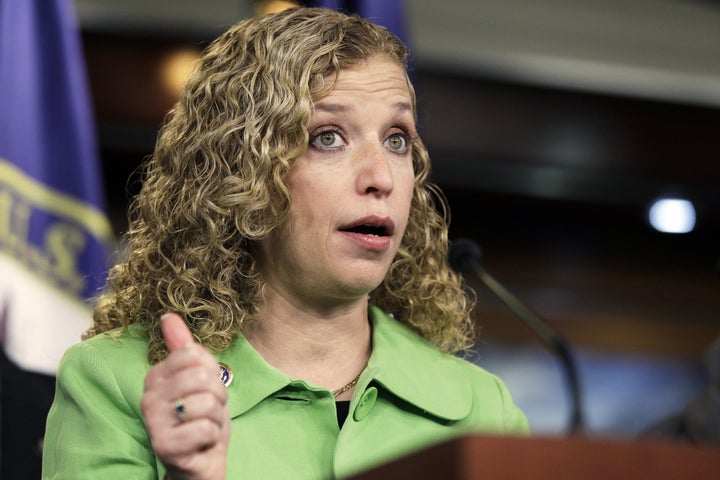 WASHINGTON -- Rep. Jim McDermott (D-Wash.) says Rep. Debbie Wasserman Schultz (D-Fla.) has her work cut out for her.
When asked about Wasserman's decision to become the next chair of the Democratic National Committee, McDermott said: "Well, Debbie's got a lot of energy, but I don't know how in the world she's going to do that."
The Florida congresswoman succeeds former Virginia Gov. Tim Kaine, who on Tuesday announced his bid for the U.S. Senate.
"During my tenure, there will be nothing more important to our party or to the American people than advancing President Obama's agenda and ensuring that he is elected to a second term so we can continue to move our country forward," Wasserman Shultz said in a statement released Tuesday by the DNC.
Wasserman Schultz, 44, will keep her House seat -- where she represents one of her state's most liberal districts -- even as she assumes the position of leadership for her party, a move which underscores Florida's importance in the 2012 campaign.
"There have been a number of people who have served in elected office and Chaired the DNC at the same time," a Democratic official told The Huffington Post on background. "And members from both sides of the aisle serve in Congress and run their party's respective political committees with great success. No one in Congress has more focus, energy and determination to get the job done than Debbie Wasserman Schultz and there is not a scintilla of doubt that she can perform both roles with flying colors."
McDermott said he considers Wasserman Shultz to be "a very competent, very skilled woman," adding, "she's done very well in the House." But, on C-SPAN's "Washington Journal" on Tuesday, he emphasized she has a difficult job ahead of her.
"She's taken on a big responsibility," he said. "I think she'll do a good job of it, but it's going to really strain her."
A spokesman for McDermott later stressed that the congressman was not questioning her ability, and that juggling such roles would be difficult for anyone.
Former Bill Clinton adviser, Donna Brazile, will fill in as interim DNC chair until Wasserman Schultz can be officially elected to the post.
Watch McDermott voice his misgivings here:
Popular in the Community