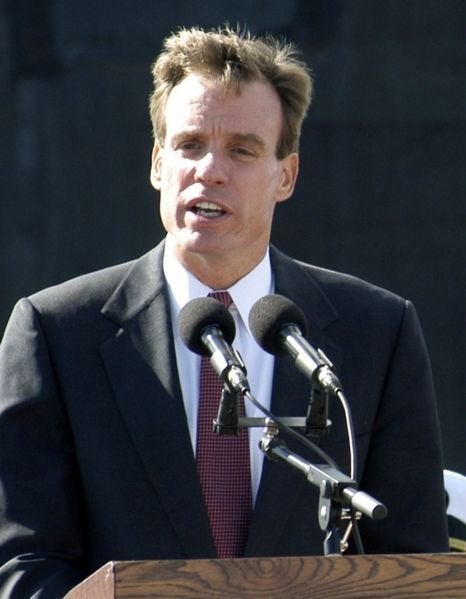 Sen. Mark Warner (D-Va.) expressed frustration Tuesday with how slowly the Obama administration is helping small businesses crunched by the financial crisis.
Over the last month, Warner has been rounding up support for using unspent bailout funds to create a lending program that would go toward small businesses. The feds would kick in $40 billion and banks would kick in $10 billion. The program wouldn't require congressional approval since the funds have already been appropriated. But the administration is taking its time.
"I've had a dozen-plus conversations and they are 'working on it,'" Warner said when asked by HuffPost where the White House stood on his proposal, which has the backing of a significant number of senators. "I'd like to see a little more prompt action, because this doesn't require congressional action."
While the administration waits, credit is tight. "Small businesses are at the end of their rope. They've been holding on for the last year. I see retailers right now who aren't hiring for the holiday season because their credit lines have been pulled," Warner said.
Warner, a conservative Democrat from Virginia, said that the program would work mostly through community banks and would involve sharing both the profits and the losses, though the specific makeup is still being negotiated.
What's significant is that the banks would actually be required to lend the money they get from taxpayers, rather than simply sit on it.
"Too often the banks take the TARP funds and shore up their balance sheets. This would be a use-it-or-lose-it pool," he said. "It doesn't add a dollar to the deficit. These are funds that meet the purpose of TARP and could be a dramatic jumpstart to small business lending."
Warner said that he is working with the administration to craft the program so that banks that participatewould not be subject to the restrictions on compensation and other activity that come along with bailout funds.
"Banks don't want to touch [TARP funds] because of the restrictions, so you might need a special purpose vehicle as an intermediary," he said.
Spokespersons for the White House and Treasury didn't immediately respond to a request for comment.
Calling all HuffPost superfans!
Sign up for membership to become a founding member and help shape HuffPost's next chapter