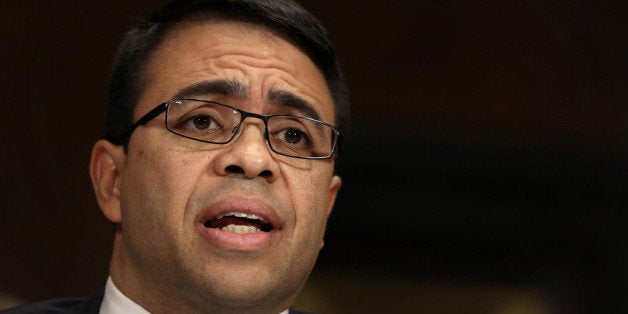 Seven Senate Democrats sided with Republicans in voting against cloture on Adegbile, the former head of the NAACP Legal Defense Fund who was chastised by Senate Republicans for representing Mumia Abu-Jamal, a man convicted of murdering a Philadelphia cop 30 years ago.
President Barack Obama called the vote a "travesty" in a statement following the results.
"The Senate's failure to confirm Debo Adegbile to lead the Civil Rights Division at the Department of Justice is a travesty based on wildly unfair character attacks against a good and qualified public servant," he said. "As a lawyer, Mr. Adgebile has played by the rules. And now, Washington politics have used the rules against him. The fact that his nomination was defeated solely based on his legal representation of a defendant runs contrary to a fundamental principle of our system of justice -- and those who voted against his nomination denied the American people an outstanding public servant."
Below, a list of the Twitter handles of the Democratic senators who voted blocked Adegbile's confirmation.
BEFORE YOU GO
PHOTO GALLERY
U.S. Capitol Photos