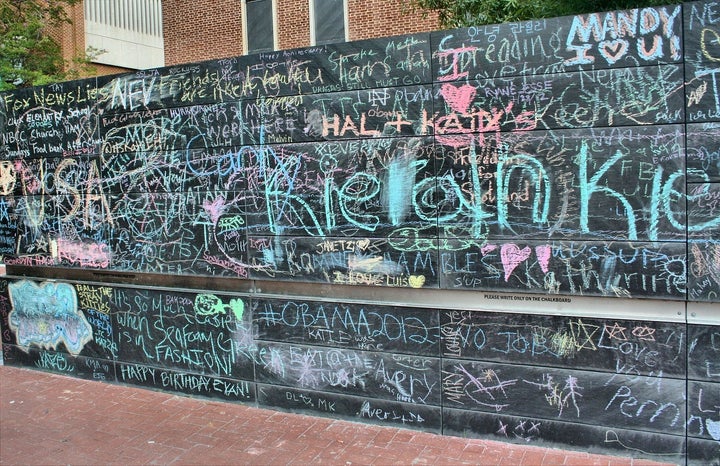 As major social media and video platforms like Facebook and Google's YouTube ramp up politically motivated censorship, an increasing number of users are looking for more flexible alternatives.
Like many big companies in the past, Facebook and Google have fallen into stagnation and are fast becoming the grumpy internet nannies they promised they would never become. Obsessed with a political agenda, both are tumbling out of favour with a youthful user base who are unafraid of diversity and debate.
As advertisers fall away from Twitter and active users decline on Facebook, the stage is set for change. Add to that the millions of viewers following conservative voices on YouTube - which is fast de-monetising their streams - and you have a fantastic environment for competition.
Why these Social Competitors Matter
Among the many enthusiastic new platforms moving into the market is onG Social.
Originally onG.social was a social media dashboard, allowing users to post and have it feed to other major platforms. However, once their ICO is completed they will be moving the entire platform to the blockchain in ensure privacy and free expression for its users You can view the white paper and learn about the cryptocurrency here.
onG Social are challenging the sleepy status quo in a number of ways. They have tapped into a massive potential market of people who want freedom of speech.
First, the onG Social platform will reward its creators and users for engaging in the platform via its cryptocurrency. It plans to ensure privacy protection and can act as a master dashboard for many of your other scal accounts.
You will also have a degree of control over ads on your network. Especially encouraging to many is the fact that the social platform will have the advantages of being blockchain based.
But perhaps the most significant advantages of these emerging social platforms is their resistance to censorship and spyware.
Thought Police or Free Speech
The amount of thought police activity by Twitter, YoutTube (Google) and Facebook is growing daily. Popular and highly respected accounts are being shut down or censored in the name of misguided political virtue signalling and safe space collectivism.
On the one hand, many would argue that because these companies are private, they get to do as they please regarding censorship. However, many would argue that this is complicated by the assertion that we are dealing with monopolies.
So technically, though they are not doing anything illegal, perhaps they are letting down the very users who made them.
You don't have to sign up for these social media accounts and subject yourself to their censorship. The difficulty is that we now live in a world where our information is coming from very few sources. There are not many alternative modes of expression and dissemination.
I am of the opinion that we are not likely to see any positive changes from the current crop of monopolies. You can tell what is in a person when you put them in the corridors of power. Facebook, Twitter, YouTube, and Google have entered those corridors and what we see is not pretty.
The alternative is not a reformation of the existing social platforms, but the creation of new platforms that are going to give these big guns a run for their money.
If new social platforms like onG Social are going to succeed, they are going to have to address this issue. They will need to be resistant to censorship, ensure truth is easily accessible and free from politicization.
As a platform, they will need to have nothing to say about politically motivated activity surrounding gender, race and religion. They will need to ensure privacy is maintained.
They will need to be truly diverse by allowing a diversity of opinions and able to withstand the inevitable backlash from a disingenuous media.
It is surprising that the only opposition to the politicization and social engineering of existing platforms has been controlled opposition. Where is the alternative to YouTube and Facebook? Perhaps onG Social is the beginning of that revolution. Only time will tell.