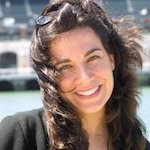 As the popularity of electric vehicles and hybrids from the likes of Tesla and Toyota continues to increase, so does the demand for lithium, a key element in the vehicles' advanced batteries. Lithium is a natural resource that's often extracted from rocks and salt lakes, with much of it coming from a handful of suppliers in South America. So it's only natural that researchers are exploring new and innovative ways to increase production of this vital element.
One potential source is seawater, but as lithium exists in such small concentrations in our oceans, finding a way to extract it economically has been a major obstacle.
Tsuyoshi Hoshino, a scientist at Japan's Atomic Energy Agency's Rokkasho Fusion Institute, has come up with a new way to extract lithium from seawater using a dialysis machine with a special membrane that allows only the element to pass through.
One of the more popular ways to obtain lithium from natural resources is the brine method, which extracts Li from salt lakes in enclosed valleys. But the process, while cost-efficient, can take up to two years. The brine is pumped from an aquifer through a series of evaporation ponds until it's in a state where the lithium is free of impurities and can be separated and put to use.
Hoshino's method is years away from becoming commercially viable, but he says it shows "good energy efficiency and is easily scalable."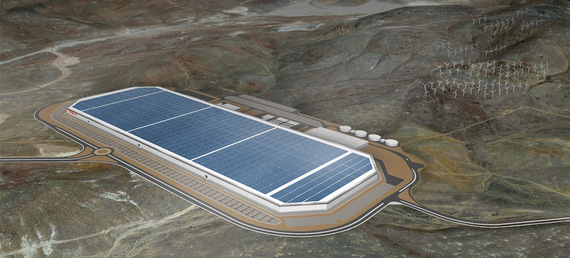 Tesla Motors is building its Gigafactory outside Sparks, Nevada to reduce the cost of the batteries used in its cars. (Source: Tesla Motors)
Lithium is used in a variety of devices and products that we use every day: heat-resistant ceramics and glass, polymers, aluminum, and, of course, rechargeable batteries in smartphones and laptops. And considering it has the highest electrical output per unit weight, it's absolutely crucial for the production of electric car batteries.
As electric vehicle sales rise, so does demand for lithium. According to a report from the Centre for Solar Energy and Hydrogen Research, more than one million electric vehicles will be on the road globally by the end of this year. This statistic speaks to the findings in a 2015 report by Roskill, a consulting and research firm, which predicts utilization of lithium will more than double from 2012 to 2017.
With shortages of lithium predicted and demand for the element growing, looking for new and cost-effective ways to extract it from one of our largest natural resources certainly makes sense.
Joni Blecher is a freelance writer who has spent her career covering tech and a myriad of lifestyle topics. When she's not writing, you can find her exploring the food scene in Portland, OR.
Related