DeMar DeRozan tried to dunk his way into basketball history Tuesday by almost completing what would have been one of the greatest dunks of all time.
The attempt came during the USA men's basketball team exhibition game against China at Oracle Arena in Oakland, California. Even though he only had four points in the USA's 50-point blowout win, the Toronto Raptors swingman was the one receiving all the attention after the game. After watching the video, you can understand why.
With just over two minutes left in the runaway game, USA was coming down the floor in transition when DeRozan received a pass from Golden State Warriors' Draymond Green that gave him an open lane to the basket. Instead of simply laying the ball up, or even throwing down a standard dunk, DeRozan decided to attempt a 360-degree contested slam in his defender's face.
It almost didn't seem to matter that he didn't complete the dunk. NBA players, including LeBron James, were dumbfounded that someone would even attempt it.
The dunk that DeRozan tried to throw down reminded a lot of people of Vice Carter's legendary dunk on 7-foot-2 French Frédéric Weis in the 2000 Olympics.
The best part, besides the dunk attempt itself, was the reaction from the USA bench. The team jumped to their feet in anticipation as DeRozan left the ground. Even after the miss, the players on the bench remained standing in disbelief. Teammate Kevin Durant couldn't stop himself from walking onto the court and doing a spin on one leg.
The USA bench was issued a technical foul, but the players didn't let that distract them from the tomfoolery. USA went on to win by a final score of 107-57, giving USA their second win over China since July 24.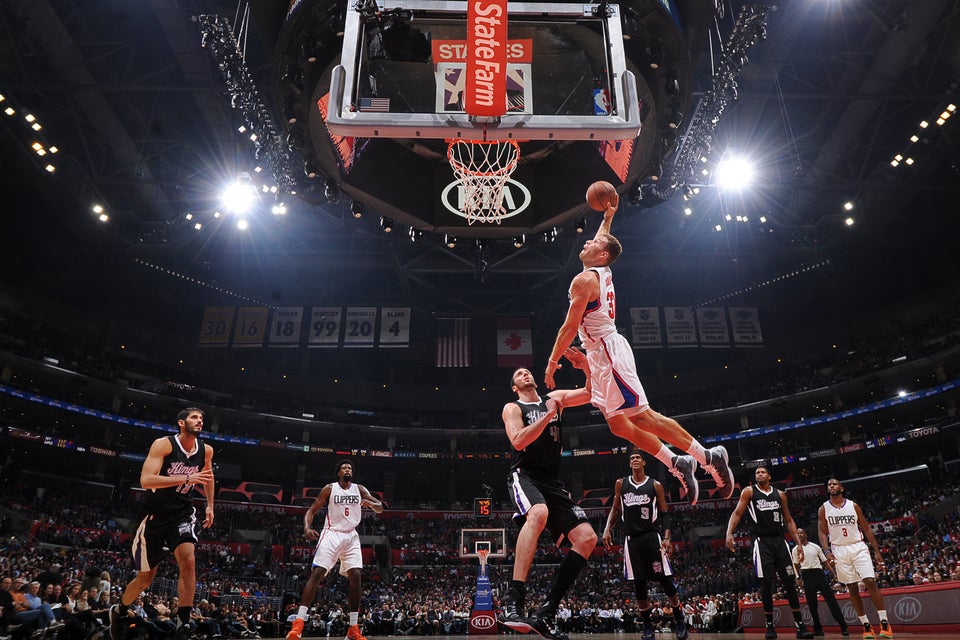 Monster Dunks From The 2015-2016 NBA Season