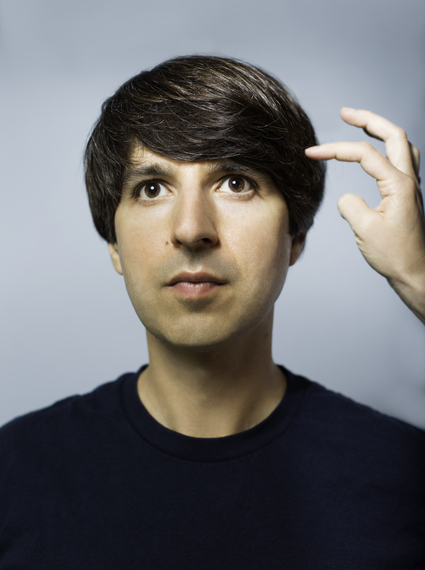 "Jokes that work almost feel like little problems that have solutions," Demetri Martin told me. "If I just think of a premise about whatever it is--some random topic--I turn it over in my mind and go at it from different angles."
Martin is all about games and puzzles. He writes 500-word palindromes for amusement and transforms everyday enigmas into equations and formulas with a whimsical bent. Because of his idiosyncratic outlook on humanity, he's earned acclaim in the entertainment industry while writing for Late Night with Conan O'Brien, reporting on The Daily Show, and headlining at some of comedy's most famous clubs. He even had his own TV show on Comedy Central from 2009-2010, Important Things With Demetri Martin. But lately, he's been throwing energy into alternative projects--films, books, etc.--that let him explore his voice beyond the stage.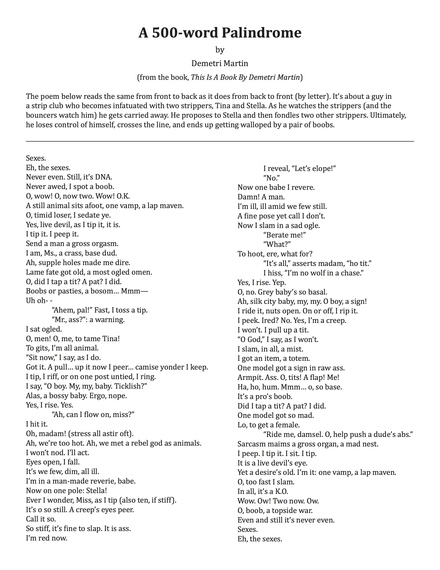 Though Martin seems like your typical "funny guy," he's a self-proclaimed nerd. When he was younger, he suffered from the same hamster wheel syndrome that so many classic overachievers go through as kids. In 7th grade and beyond, he was determined to be a corporate lawyer "even though I didn't know what it was. It sounded impressive or something," he explained.
So, of course, he trudged down the most convenient path to reach traditional success with a gasp-worthy C.V. He attended Yale University as a history major and later chose NYU Law over Harvard when he was offered a full scholarship at the former. But after a few weeks at law school, he grew tired of the Socratic method and the tedium of his studies.
"When the real world starts to get closer and closer, it almost comes faster and faster towards you, and then there's this clarity that starts to emerge. 'Wait a minute! You're going to graduate, and then what?'" he said. "I remember waking up and kind of just feeling dread that I had to go back to class, and another class, and sit there. I felt way too grown up, and it was just boring for me."
After two years wasting away at NYU, he decided to drop out and follow the road less traveled. He had never tried comedy before, though he had watched it many a time on television as a child in the '80s. Still, humor surrounded him in the city, and after he was free of law school, he performed his first set at a local club. He was 24, and he had finally discovered his passion. And so he began to live every day as a new adventure, devoting himself to his craft, bunking with roommates, and taking temp jobs to pay the bills.
"When I started thinking about my life in terms of a series of days--which is not the biggest revelation, but it is a slightly different way to think about it, especially if you're someone who's more calibrated to achieving or doing well in school or something--it took my focus away from goals and achievements and more on experience. That helped me clarify what I wanted to spend my time doing rather than what I wanted to achieve," he said.
In fact, Martin's particular brand of heroin isn't prizes or accolades, but self-realization. Since he left academia, he's become a modern autodidact, and he's always looking for the next problem to solve.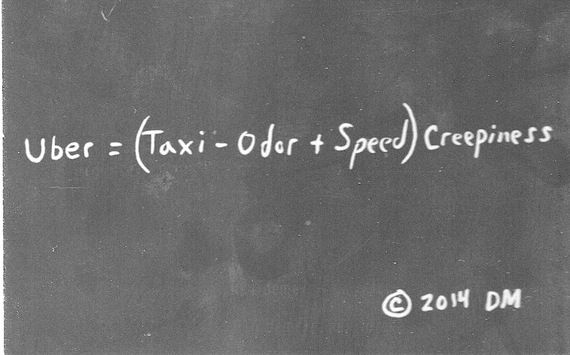 "I want to feel like I'm mentally stimulated and I'm challenging myself creatively and that I'm growing," he said. "And I think the more I can feel that, probably the better chance I have at feeling fulfilled in my work and in my life. Everything. So that's where reading and any kind of study that I do helps, because it moves me in the right direction. And I'm not always so utilitarian about it that I will just read something because I want to put it in a movie or a book or something. Sometimes I just like to feel like I'm still learning things."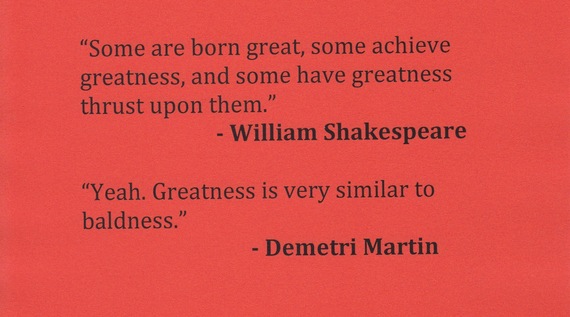 Though he's obviously an intellectual, Martin's also invested in improving himself as a person. In his show If I..., which won the Perrier award at the 2003 Edinburgh Festival Fringe, he teased about the point system he invented for himself just after quitting NYU Law. His chart had 35 points total that he tallied each week, all based on small acts of kindness or good health habits like going to the gym or doing something nice for a stranger.
"The lists and the point systems and all that stuff, that's part of my little journey through self-awareness, or into self-awareness," he said. "It made me more mindful as a person and more aware of my impact on others or what I'm doing, and I pay attention to other people more and not just myself and what I want."
That said, Martin has attained a lot of what he's wanted thanks to intense determination and incredible talent. In addition to his standup career, he's now an author and actor. This Is A Book, his first published literary work, was on the New York Times bestseller list for 12 weeks, and his collection, Point Your Face At This, is filled with "hilarious drawings and visual jokes." Both writing and illustration, as media, give Martin artistic license outside of the realm of standup.
"If I publish a 15-page story, it's great because I can move at a different pace, and I can do jokes in different ways, and I can spend a lot of time on description or no time and just move through the story beats," he explained. "I can develop the characters more or less. And these are all things that I don't really feel like I can do as a standup because as much freedom as standup affords, I'm still limited to what it allows."
His artwork lends itself to other possibilities, especially in terms of his relationship with the audience. "Even though it's [his drawing] removed through time and we're in different places, it still feels so intimate 'cause I sat in front of that and drew it and now they're looking at it kind of in the same position that I was in," he said. "So in that way, it's really personal."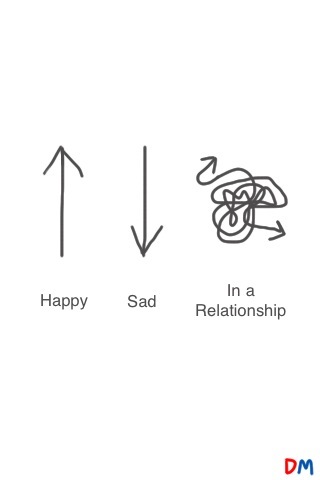 Over the past few years, Martin has also appeared on the silver screen. He acted in films like Contagion and In A World..., and last summer, he shot his first independent feature, which he's currently editing. Additionally, he's sold several scripts, one of which Paramount may produce next year.
But right now, Martin is on the road again, jumping from venue to venue to make people smile. This weekend, he'll be in New York City and New Jersey, and on March 7, he's filming his newest act in D.C. for a special. Apparently, the set is fairly stripped down, with lots of one-liners and a bit of guitar at the end.
"It puts the premium on just the material and the performance, and there are no additives. It's just pure," he said.
Thus far, Martin's been lucky, avoiding the snowpocalypses of 2015 while traveling around the country. He spent almost 35 years on the East Coast, and he said he's paid his winter dues. Though it's bitter and frigid in New York City this season, here's to hoping that on Saturday, his humor will bring a heat front to Manhattan thanks to all the warm-hearted laughter coming from Town Hall.
REAL LIFE. REAL NEWS. REAL VOICES.
Help us tell more of the stories that matter from voices that too often remain unheard.