UPDATE: Based on a tip from the public, Demi Helenius was found safe Tuesday night in Roseburg, Oregon, according to the Washington County Sheriff's Office. Roseburg is about 60 miles south of Creswell, where Helenius' mobile phone was found on Saturday.
A letter by a sheriff's detective, dated August 14, reiterated that "there is no connection between the disappearance of Demi Helenius and her attendance at the Landmark course."
An aspiring actress has been missing since she attended a personal development seminar last week.
Demi Helenius, 23, was last seen Saturday, when she left her parent's Washington County, Oregon home to attend the Landmark Forum, a personal betterment seminar at the Embassy Suites Hotel in Portland. She had also attended the seminar the previous day, according to the Washington County Sheriff's Office.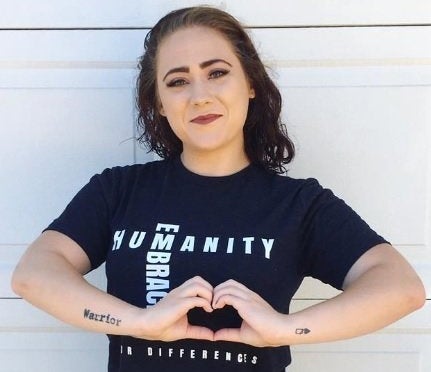 When Helenius failed to contact her family Saturday night, they called her mobile phone several times. At 11 p.m., a Dairy Queen employee in Creswell answered. The employee said the phone had been turned in by a man who said he found it.
After viewing video surveillance at the Dairy Queen, detectives identified the driver of the car that dropped off the phone. When detectives questioned him he said he'd seen someone in a nearby parking lot throw the phone from a car, police said.
The small city of Creswell is located approximately 133 miles south of the Embassy Suites Hotel and is in the direction opposite from Helenius' home, which is roughly 12 miles west of Portland.
Her mother, Melody, told Portland's KGW-TV that her daughter had been excited about attending the Landmark Forum.
"Making things better. Volunteering. Being a better person," she said of her daughter's personality.
The Landmark Forum released a statement on Monday about Helenius' disappearance. It reads:
"We have been in communication with the Washington County Sheriff's Office to give them all the information we have to support them in their efforts to locate Demi. Our thoughts and concerns are with Demi and her family and like her family, we hope she is safe and found quickly."
The same day, a family member posted a brief statement about Helenius' disappearance on her Instagram page.
"We are worried ... and love her more than words can say," the post reads.
On Monday, Helenius' car, a 2013 Volkswagen Bug, was found abandoned in the 1100 block of Pacific Highway in Cottage Grove. The location is roughly 10 miles south of Creswell. According to the Washington County Sheriff's Office, "a very cursory examination of the car at the scene found no foul play." The vehicle has since been transported to the Oregon State Police crime lab.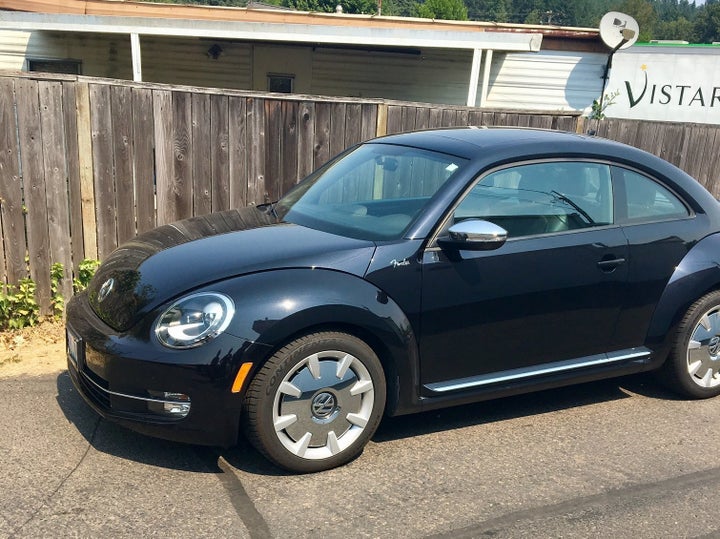 Helenius' mother told Portland's KATU News her daughter would not take off without notifying someone.
"She's going to college, she writes music, she's a half-marathoner, and she is full of life, and this is not her character," Melody Helenius said.
"I love acting and I'm going to let you in on a tiny secret," she wrote on meetup.com. "I am not pursuing a career in the arts for fame or to be remembered. I am just pursuing the arts for the hell of it and because it fills my soul with happiness."
Helenius' Facebook page was recently taken down. It's unclear whether that has any connection to her disappearance.
Helenius' disappearance is somewhat reminiscent of the case of James Brian Rowe, a 27-year-old man who vanished after attending a Landmark Forum seminar in Denver in July 2004. Police have not indicated that the cases of Rowe or Helenius are connected, or that either disappearance has anything whatsoever to do with the Landmark Forum.
Demi Helenius is described as a white female, 5 feet, three inches tall and 136 pounds. She has blue eyes and when she was last seen her hair was dyed red. She may be wearing glasses and has several small tattoos on her hand, wrist and forearm, include bright red lips, a queen of hearts, and the words "believe" and "Jesus."
Anyone with information about her disappearance is asked to contact the Washington County Sheriff's Office at 503-846-2500.
CORRECTION: An earlier version of this story stated Demi Helenius lives in the town of Rock Creek, which is 140 miles east of Portland. Helenius actually lives in the Washington County neighborhood of Rock Creek, which is roughly 12 miles west of Portland.
David Lohr covers crime and missing persons. Tips? Feedback? Send an email or follow him on Twitter. 
Calling all HuffPost superfans!
Sign up for membership to become a founding member and help shape HuffPost's next chapter
BEFORE YOU GO