Former Disney icons Demi Lovato and Nick Jonas have experienced the ups and downs of Hollywood together over the past decade of their friendship.
In a candid interview with Billboard, the two touring partners discussed the complexities of mixing business with friendship, especially in the harsh spotlight of the entertainment industry, and how they (barely) survived being Disney darlings.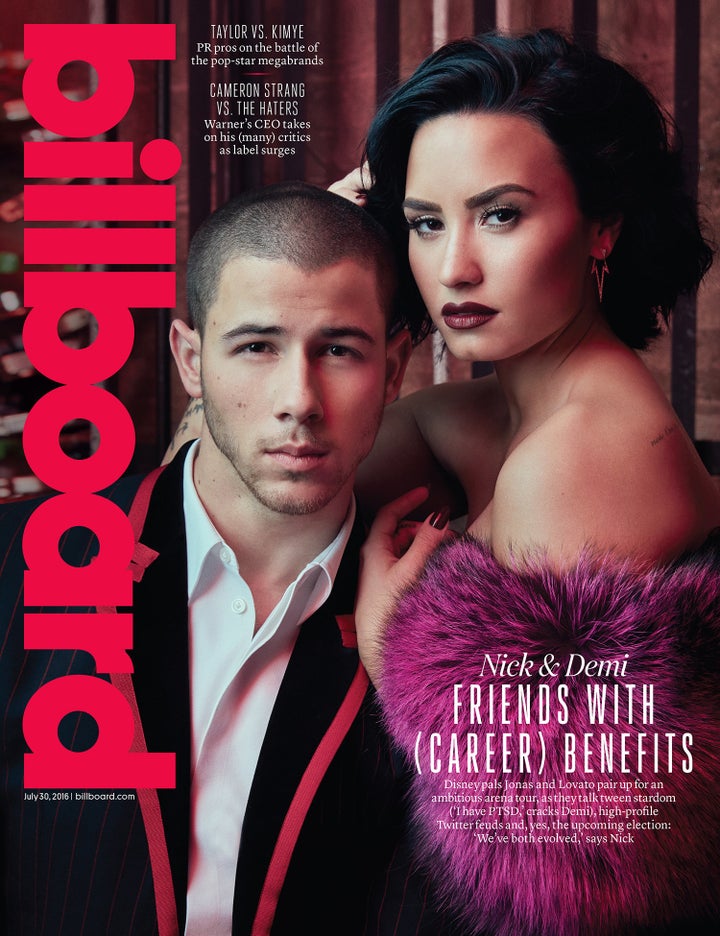 "We joked around that it was Disney High, except we all were shooting shows and really overworking. I joke that I sometimes have PTSD after leaving the channel, because if my schedule starts to get too busy, I rebel and I get bitchy..." said Lovato, while her and Jonas' joint manager says the youngest member of the Jonas Brothers ended up "bruised and a little jaded."
Both Lovato and Jonas have gone through very public trying times, including Jonas' breakup with former Miss Universe Olivia Culpo, which inspired his recent album, "Last Year Was Complicated."
"Honestly, I didn't like her anyway," Lovato told Jonas when he called her right away after the split. Hopeful tweens and tabloids alike have questioned whether there was a romantic factor in the "Camp Rock" alums' friendship, but they've always maintained their sibling-like bond.
"You'd think they're siblings, sometimes more than Nick and I," said Nick's brother Joe Jonas, who dated Lovato in 2010. Their relationship was one of many factors that led to Lovato's breaking point while on tour with The Jonas Brothers, when she punched a backup dancer and subsequently checked into rehab.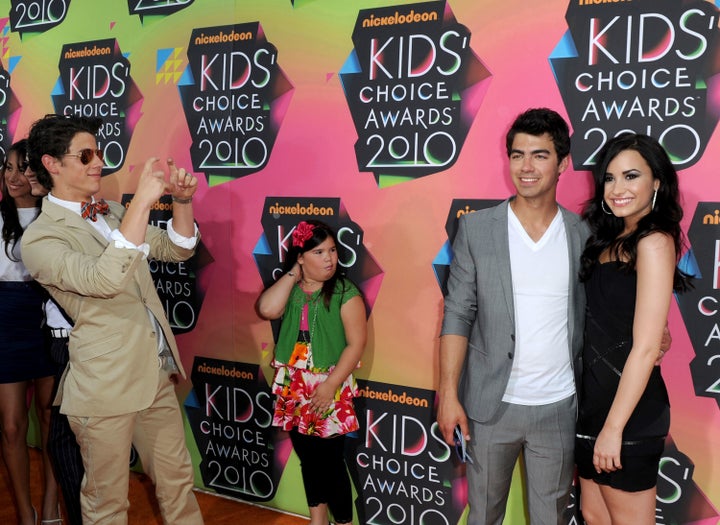 Nick said he was concerned at the time that the band was going to be sued.
"I mean, it was bad. On top of losing a friend, we have seven dates left, it's a big production, people are expecting to see Demi and that's not going to happen. I was angry, because a week before I pleaded with her to confide in me. We talked on the plane for two hours," he said.
"I distanced myself as I was getting involved with self-destructive things. After treatment, I had to have some time sober before I wasn't embarrassed to talk to him. Nick says I sent text messages, but I don't remember s―t," said Lovato.
The two have both shaken the Disney reputation and are continuing to find success as adult artists.
"I always wanted to be the next Shirley Temple, to be the youngest person to ever win a Grammy and an Oscar. It didn't turn out that way," said Lovato. 
They now share both a tour and a record company, Safehouse Records, but would they ever share a living space?
"That would be weird. I don't want to see him f― other people," said Lovato.
The Huffington Post receives a percentage from the purchase of tickets bought via a link on this page.
BEFORE YOU GO
PHOTO GALLERY
Demi Lovato 100 Sexiest Photos