Demi Lovato might be a hugely successful pop star with hit songs and a spot at the "X Factor" judges' table, but the former Disney star was not always confident in her own skin. In fact, her body image issues began at a shockingly young age.
"When I started having body image issues I remember being three years old in a diaper and rubbing my hand over my stomach...and I remember thinking in my head 'I wonder if one day this will ever be flat?'" she said.
Lovato, who recalls always wanting to be "very thin," faced torment in school. She said words "played more of a toll on me than if I was physically abused in school. I've always said I wished that they had just hit me in the face and gotten it over with because what they said to me sticks to me to this day and it affected me, (turned) me into the person I am today. I was bullied and they called me fat and they called me horrible things."
Lovato struggled with bulimia as a young girl, which led to cutting. In 2010, she dropped out of a tour with the Jonas Brothers to seek professional help, where she found out she was bipolar.
"I was compulsively overeating when I was eight years old. So, I guess, for the past 10 years, I've had a really unhealthy relationship with food," she told ABC's "20/20" back in 2010, Us Weekly reported. Then she began cutting. "It was a way of expressing my own shame, of myself, on my own body. I was matching the inside to the outside. And there were some times where my emotions were just so built up, I didn't know what to do. The only way that I could get instant gratification was through an immediate release on myself."
While on tour with the Jonas Brothers, her problems came back.
"I was performing concerts on an empty stomach," she said during the 2010 interview. "I was losing my voice from purging. I was self-medicating. I was not taking medication for depression, and I literally was so emotionally whacked out that I took it out on someone that meant a lot to me."
Lovato, now 20, said that her little sister and other young girls were her reason to keep going and become a role model. Eventually, the singer-actress checked herself into an in-patient program in Illinois that summer.
"Treatment was so difficult at first, I remember walking around saying 'I'm in prison!'" Lovato told Couric of treating her body issues. "They needed to have those strict rules in order for me to understand how sick I was. I wasn't allowed to use the bathroom by myself. We had specific phone times. There are tons of things you weren't allowed to have, you weren't allowed to have certain hair products or whatever that you could injure yourself with or possibly drink and you were just stripped of a lot of things. I also had somebody watching over me every single time I ate. And if I didn't finish what was on my plate, and often times I would cry because I physically couldn't stomach it and if that happened I would have to have little consequences, nothing horrible just not being able to go to the cafeteria to eat."
She continues to champion for other females trying to cope with similar issues.
"My words of encouragement to teen girls that are suffering from eating disorders, self-harm, anything is to get help," she said backstage at Couric's show. "That's the most important thing that you can do for yourself. It can change your life and potentially save your life."
"I wrestled with bulimia all through college and for two years after that," Couric said, according to the New York Post. "And I know this rigidity, this feeling that if you eat one thing that's wrong, you're full of self-loathing and then you punish yourself, whether it's one cookie or a stick of gum that isn't sugarless, that I would sometimes beat myself up for that."
Asking, "How do you have a healthy relationship with food, and say, 'You know what, I can have one cookie and it's OK?' That is such a huge thing for people who wrestle with this."
Couric has since maintained a healthy diet and is an advocate of exercise, according to the NY Post.
CelebrityPhotos Of The Week: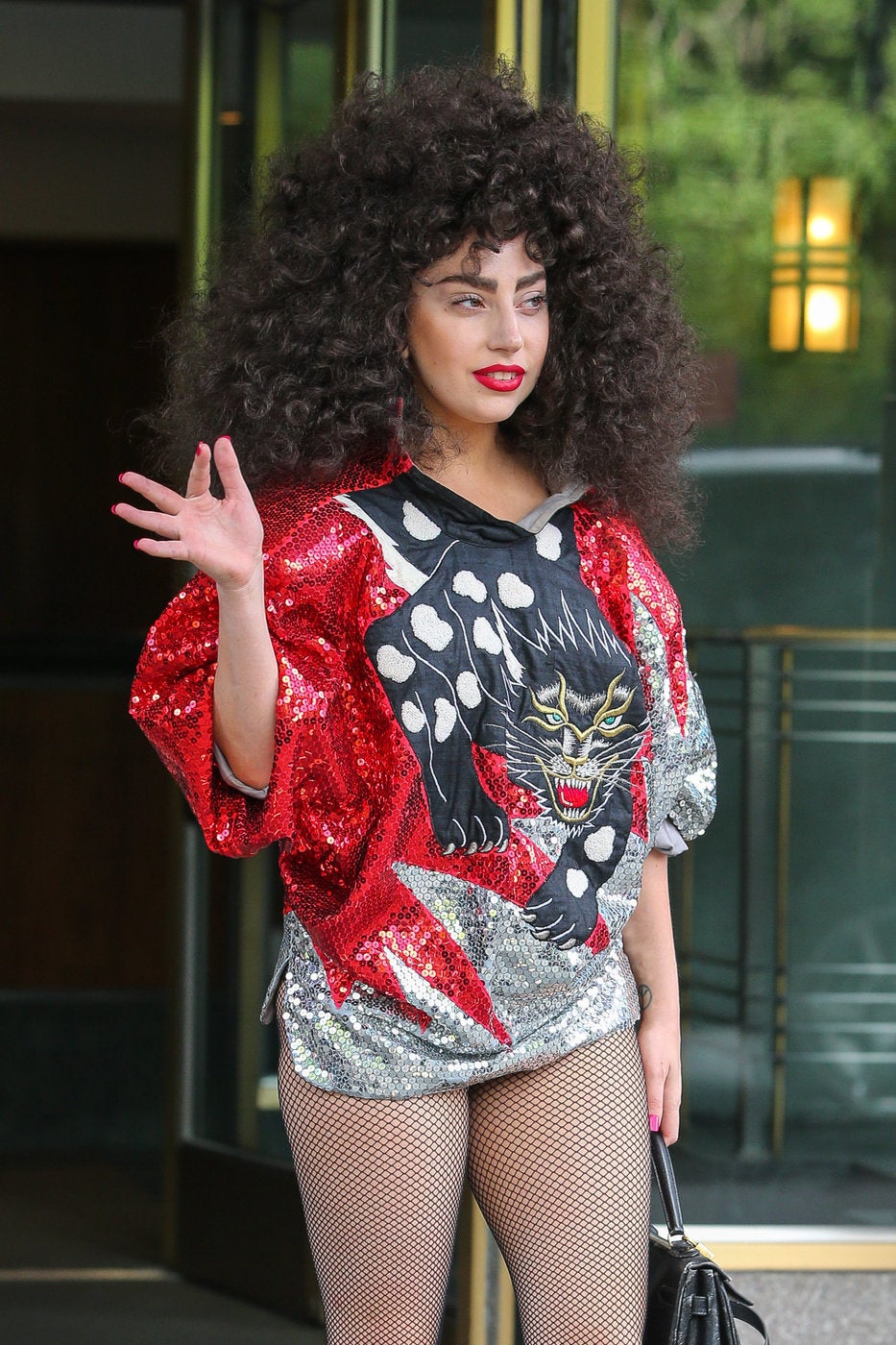 Celebrity News & Photos
Support HuffPost
The Stakes Have Never Been Higher
Related
Popular in the Community