"[The Kardashians] kind of revolutionized what beauty was when it came to body shapes," said Lovato. "For so long, it was the heroin-chic '90s supermodel thing, and I feel like, when the Kardashians came into the picture, people started to look at it because it was different."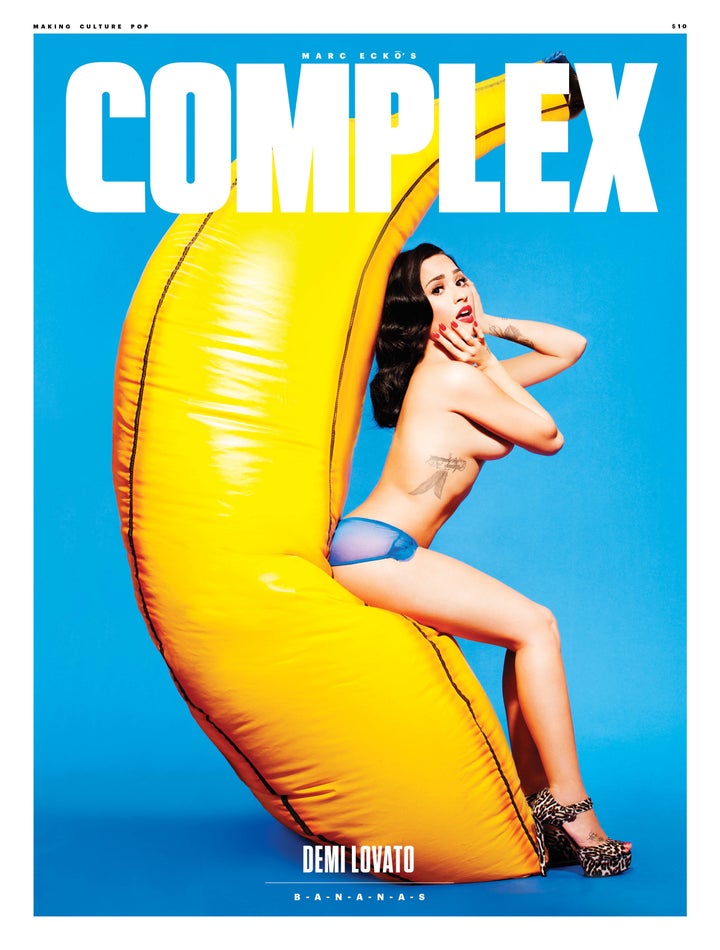 Along with Kim, Khloe and Kourtney, Lovato also counts Beyoncé and Nicki Minaj as body-postive role models.
"From then, I noticed that Beyoncé was thicker, and Nicki Minaj is thicker [...] Watching them really helped me learn to accept my body image, too," said Lovato. "I'm not naturally super thin. I have an athletic body. I just have to embrace that. There are days when it's hard to, but more and more, there are days where I'm actually proud of my body."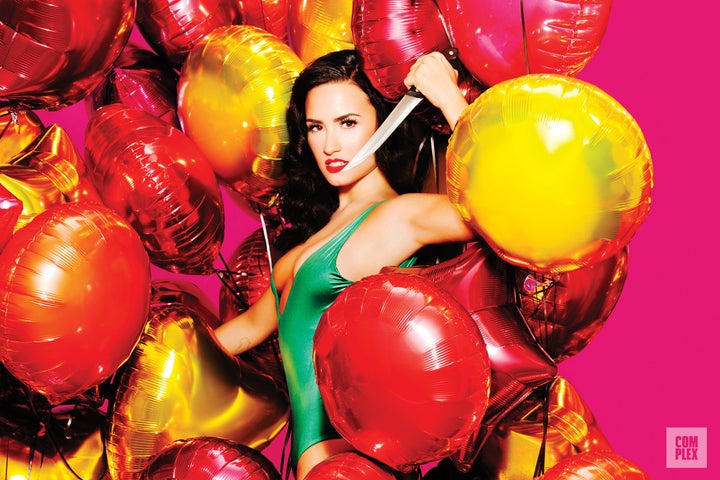 Another celeb that's also always there for her? Rapper Iggy Azalea. Lovato says that Azalea is "very real."
"Iggy has really gone through shit and she's come out super strong and didn't let that take her down a devastating path. There's respect there," said Lovato. "The fact that she's gone through so much and I've gone through so much and on a Friday night we can make gingerbread houses together instead of going out and drinking our sorrows away—that's fucking cool."
Lovato also shared a few snaps from the photo shoot on Instagram to express her love for the photos.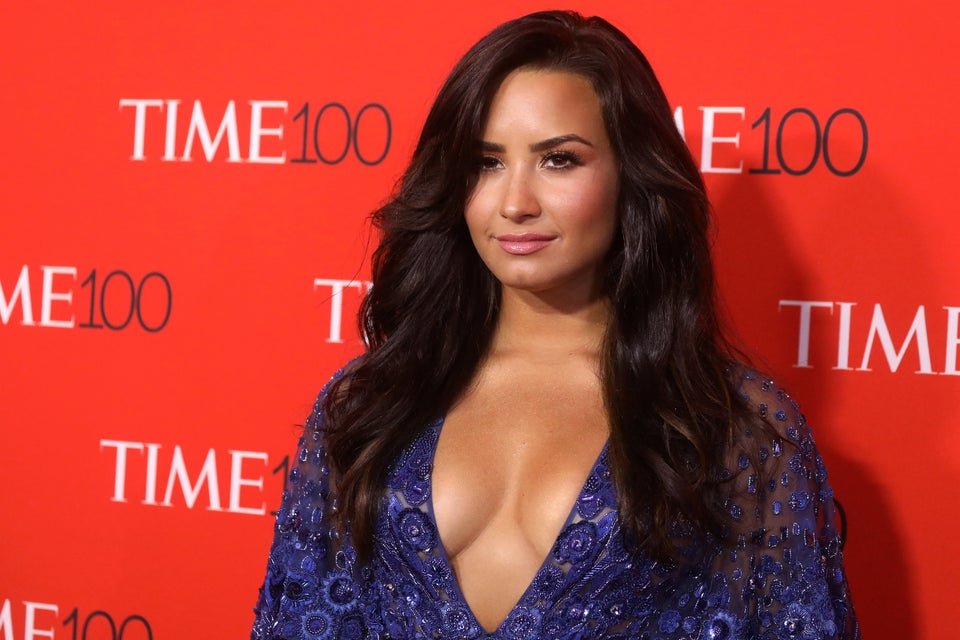 Demi Lovato
For a constant stream of entertainment news and discussion, follow HuffPost Entertainment on Viber.
Popular in the Community