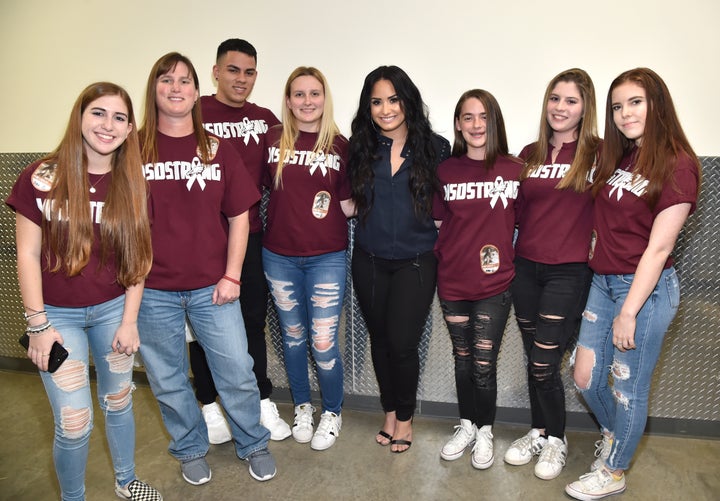 "On February 14, one of the worst mass shootings in American history took place. These students were in school that day," Lovato said.
The former Disney star encouraged the crowd to donate to the CAST Foundation, a nonprofit offshoot of the CAST Centers, which Lovato owns and which provide support for people struggling with mental health disorders and addiction.
"Let's come together as Lovatics, as people," she said, asking fans to help raise funds for mental health support for the people of Parkland. "This isn't about politics. It's about community."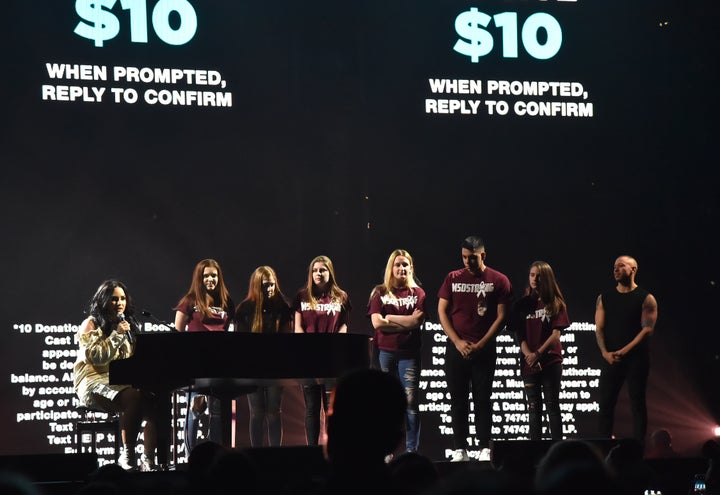 "It was such an honor to meet them and hear their courageous stories," she said in a statement before the show. "I want to make sure their voices are being heard and we can provide them with the mental health and post-trauma care they need."
Lovato also took photos with the survivors backstage.
Lovato appeared on "CBS This Morning" on Tuesday to explain why she reached out to the the teens after the shooting and invited them to her show.
"Seeing something that disturbing is just painful to watch," she said. "My heart goes out to them."
Before You Go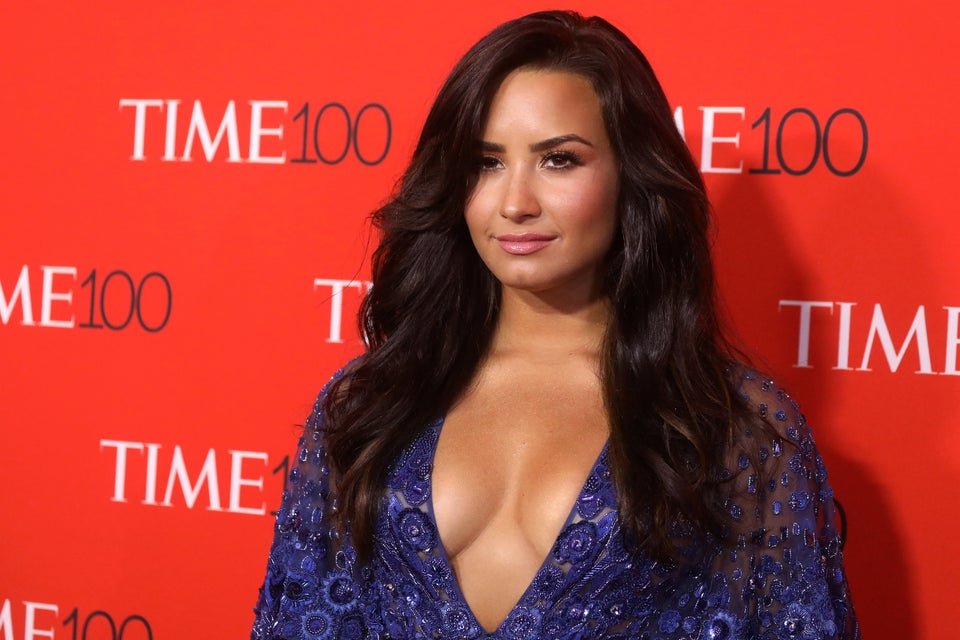 Demi Lovato