The "Body Say" singer has been forthright about her bipolar diagnosis and addiction for years, establishing herself as an outspoken champion for the cause. Now she's hoping to step back from the mental health spotlight a bit and use her platform to elevate the stories of others, starting with a new documentary.
"It's important for me to open up a new chapter in my life," she told The Huffington Post. "I've shared a lot about my past and my experiences with my mental health condition and it's important that now it's about other people. I want to raise their voice as well."
Lovato's getting her start with "Beyond Silence," a film that follows three people who learned to live well with their own mental health conditions. Rather than being on camera, Lovato is the executive producer ― a role that's entirely new for her.
"These stories really stick out to me," she said of the documentary. "I'm very excited that people are going to be able to hear about their journeys."
The film is a project of Be Vocal: Speak Up For Mental Health, a campaign Lovato's been involved with since it was started in 2015 by the National Alliance for Mental Illness, the Jed Foundation, Mental Health America, the Depression and Bipolar Support Alliance and the National Council for Behavioral Health. Through Be Vocal, which focuses on starting conversations about mental health, Lovato shared about her treatment for bipolar disorder and even went to Capitol Hill to campaign for better mental health reform in America.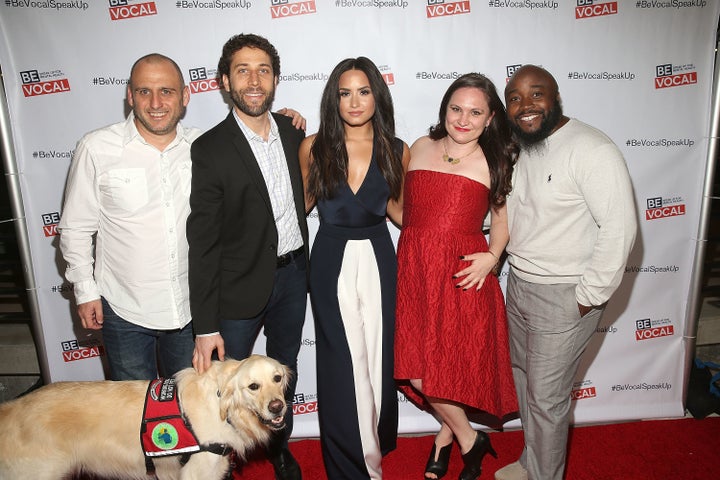 Even though the singer is now working to promote other people's experiences over her own, she doesn't intend to let her own voice completely fade. Lovato knows that she can't step away from the advocacy podium entirely ― and she doesn't want to.
"It feels great to be a role model for this cause because I'm just being myself," she said. "There's no burden. As an advocate it's something that I'm passionate about."
She also hopes that by continuing to talk about her own experiences, it encourages others to do the same ― or, at the very least, seek support. This is particularly true when it comes to professional treatment, which Lovato says helps immensely with her own psychological wellness.
"The biggest surprise for me is how many people are afraid to talk about mental health," she said. "Therapy is something everyone should try. I think that whether you have a mental health condition or not it's good to talk to somebody ― especially someone who is a licensed professional."
"I think that whether you have a mental health condition or not it's good to talk to somebody ― especially someone who is a licensed professional.""
Lovato's advocacy can help change that in significant ways. Experts say that celebrity testimonies can help chip away at the negative stereotypes attached to mental health conditions. It also tells the world that a person with a psychological disorder can not only manage it, but thrive in spite of it.
"When celebrities are willing to be open about their mental health challenges it helps to convey that people can be successful ― and even famous ― and have mental health issues," Victor Schwartz, the chief medical officer of the Jed Foundation, told HuffPost. "Speaking up about these issues makes it clear that mental health conditions are all around and are not anything to be ashamed of."
Ultimately, Lovato hopes that talking about mental health and lending her status to others who want to share their stories will prove that wellbeing is a holistic issue. The brain, she stresses, is a critical part of your body, after all.
"Wellness is not just about being happy," she said. "It's about taking care of yourself and maintaining a balanced lifestyle. Taking care of your mental health is just as important as your physical health."
Head over to Be Vocal to see the documentary and check out the mental health panel above hosted in partnership with HuffPost, in which Lovato and the cast talk more about psychological wellbeing.
Related
Before You Go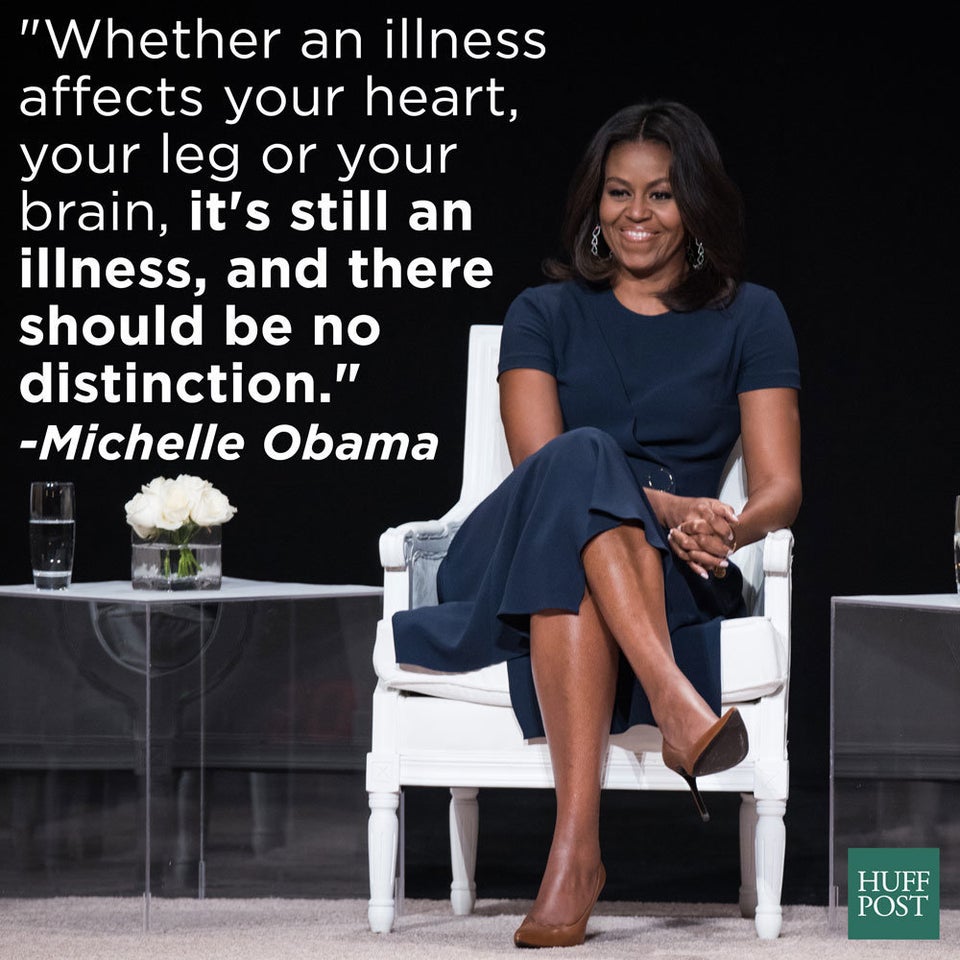 Celebrities On The Importance Of Mental Health