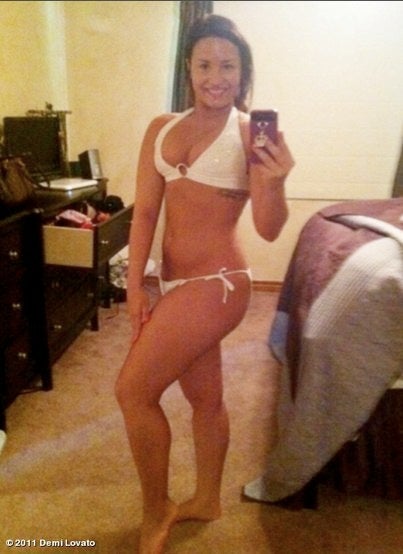 Demi Lovato left rehab, where she was treated for emotional and physical issues, in January, and she's ready to show that she feels better inside and out.
"I've been working so hard to get healthy and fit.. I can't believe I'm about to do this but I'm so excited.. Here's my bikini time body!" she tweeted with the photo below.
Later she told fans through a series of tweets that they too can overcome body image issues.
I never thought I'd ever feel confident enough to ever to that. I'm excited how far I've come since being completely ashamed of my body.. I want any girl/guy out there who struggles with body image or confidence to know that it IS possible to find peace with yourself. It hasn't been easy, but it starts with a commitment to yourself.. Your mind.. And your soul. And trust me, I'm still working at it!! Haha
Popular in the Community