The "Sober" singer posted a picture of herself in her jiujitsu robe and blue belt on social media Tuesday, captioning it "Sweaty, messy jiu jitsu hair."
She added the hashtags "blue belt" and "never give up" to her photo.
It's only the third photo Lovato has posted on the social network since she returned from rehab earlier this year after she was hospitalized for an apparent drug overdose. The latest picture echoes a previous message she shared with fans after her leaving the hospital: "I will keep fighting."
Lovato began practicing Brazilian jiujitsu in 2016, and she spoke about how honored she was to receive her blue belt last year.
"I'm so beyond excited because I just received my blue belt in #brazilianjiujitsu!!!! I fell in love with #BJJover a year ago and have been training several times a week ever since," she said in an August 2017 Instagram.
The singer and actress has made a gradual return to the public eye and social media after her apparent overdose in July.
Police reportedly responded to an overdose at Lovato's Hollywood Hills home where she was given Narcan, an emergency treatment for narcotic overdoses. She was later hospitalized at Cedars-Sinai hospital.
A few weeks after the incident, Lovato updated fans about her recovery and thanked the nurses and doctors at the hospital, as well as her family and her team for their support.
"Without them I wouldn't be here writing this letter to all of you," the 26-year-old said in a since-deleted post.
"I have always been transparent about my journey with addiction," Lovato said. "What I've learned is that this illness is not something that disappears or fades with time. It is something I must continue to overcome and have not done yet."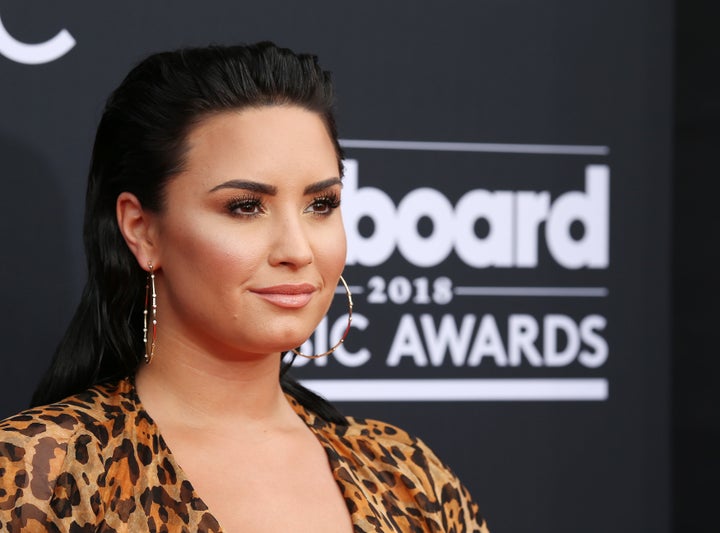 Lovato's mother, Dianna De La Garza, also spoke about her daughter's struggle with addiction two months after the incident and just before Lovato made her own statement.
"It's still a really difficult thing to talk about," De La Garza said during an appearance on Newsmax TV in September. "I literally start to shake a little bit when I start to remember what happened that day."
"It was just something that I never, ever expected to hear, as a parent, about any of my kids," she added.
Need help with substance abuse or mental health issues? In the U.S., call 800-662-HELP (4357) for the SAMHSA National Helpline.
Popular in the Community