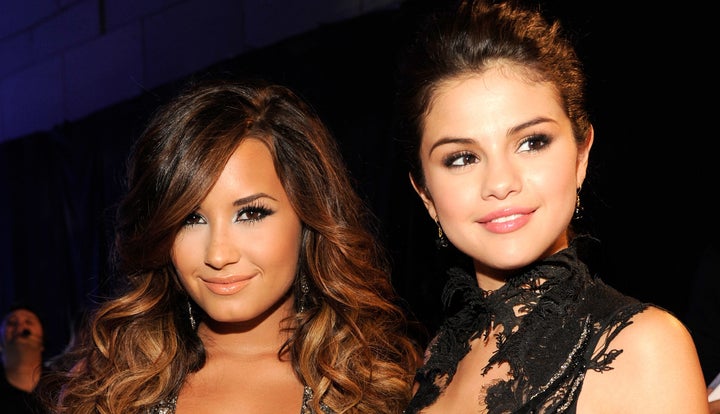 It's no secret that Selena Gomez and Demi Lovato haven't had the smoothest of relationships. The two were close as can be as child stars on "Barney and Friends," and remained besties throughout their Disney Channel days. But after a series of rifts caused the pair to grow apart, we didn't know if we would ever get our Delena back. Now, Demi is giving fans a reason to hope.
The 24-year-old singer shared a photo on Instagram Tuesday, and the caption is decidedly Selena-esque.
"Kill em with kindnes... or choke em with a smile on your face," Lovato wrote.
Could it be that Demi was referencing her frenemy's 2015 song "Kill Em With Kindness?" Or was she simply utilizing an age-old turn of phrase? The world may never know, but Delena shippers are choosing to interpret the caption as a Selena shoutout.
"Delena is back," one fan wrote. "We missed you so much guys. Girl power."
"You know you're still friends with a certain someone when you use one of their songs as an Instagram caption," another added.
For what it's worth, Selena and Demi have used each other's song lyrics as photo captions in the past. In September 2015, the pair posed for a silly selfie that Demi captioned, "Look how #coolforthesummer we are... Friends for years, #sameoldlove."
The heart wants what it wants and, in this case, the heart wants a Demi-Selena reunion.
Popular in the Community