Demi Lovato flipped the script on a body-shaming headline about her "fuller figure."
The "Tell Me You Love Me" singer, who has used social media sparingly since she was hospitalized following an apparent overdose nearly a year ago, took to Instagram with a message of positivity after coming across an article from The Inquisitr.
"I am not my weight," she wrote on Friday across a screenshot of the story with the headline "Demi Lovato Appears To Have Fuller Figure After Working Up A Sweat In LA."
Lovato went on to explain that while she's no longer "triggered" by these kinds of stories, she feels a responsibility to speak out about damaging rhetoric.
"I'm angry that people think it's okay to write headlines about people's body shapes," she wrote. "Especially a woman who has been so open about being in recovery from an eating disorder. I'm not upset for myself but for anyone easily influenced by the diet culture."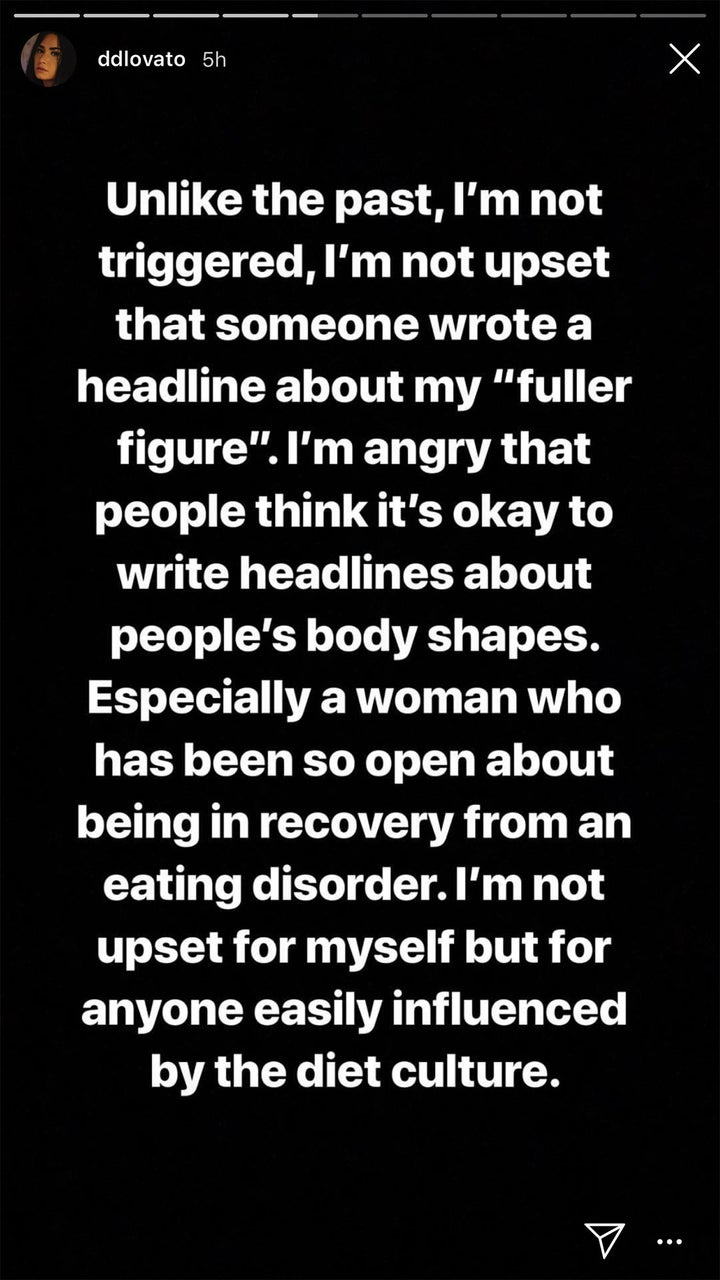 Lovato has been outspoken about her struggle with an eating disorder, which she sought treatment for in 2010.
Since then, she's been on the path to self-acceptance, using her music to celebrate body-positivity and encouraging her millions of fans to push back against toxic beauty standards.
Back in 2017, Lovato shared a photo of herself in the midst of her eating disorder with the caption, "Recovery is possible."
"Too many people today base their ideal body weight off of what OTHERS tell us we should look like or weigh," Lovato continued on Instagram Friday. "Articles like these only contribute to that toxic way of thinking. If you're reading this: Don't listen to negative diet culture talk. You are more than a number on a scale, and I am more than a headline about my body shape."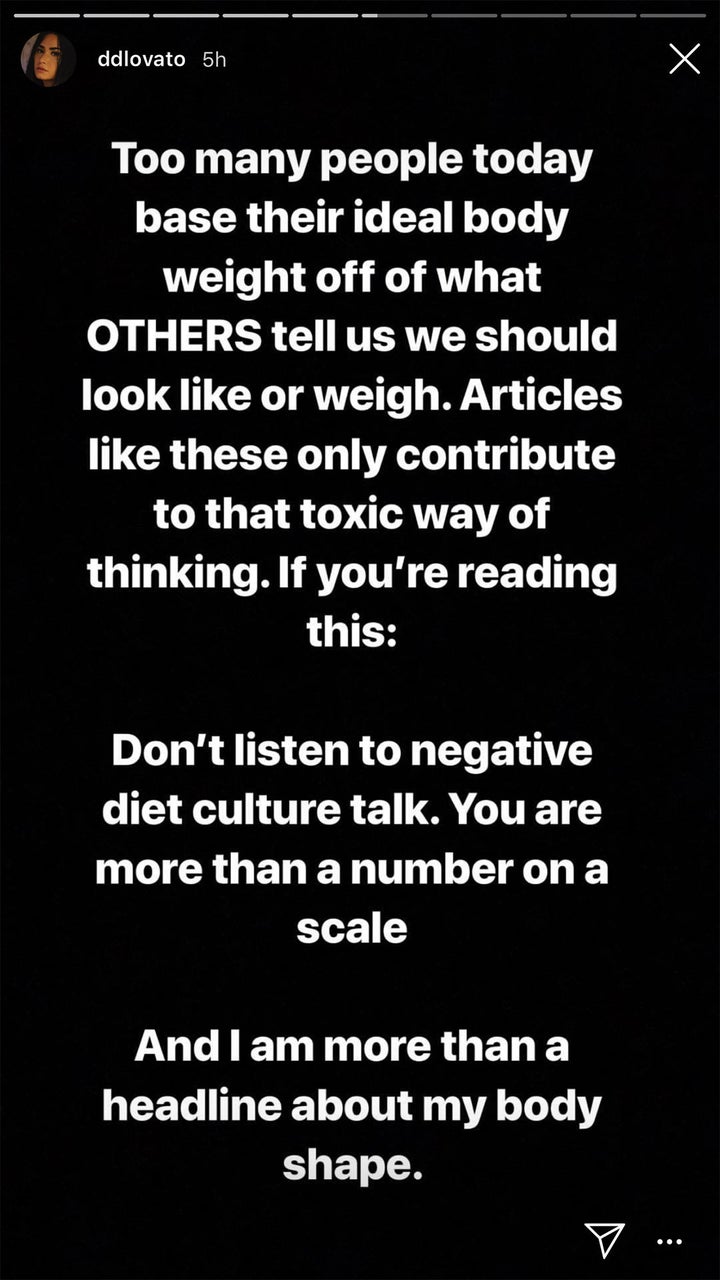 Lovato then revealed she was corresponding with the article's author directly in a series of private messages, in which she encouraged the writer to "use your platform for good."
She said he took "full responsibility" for the post and the two reached an understanding about the media's power to reframe the conversation around body types.
The article's author added his own note to the post after publication extending a "a sincere 'Thank you' to Demi Lovato for her grace and patience in our exchange."
"Now my fuller ass is going to sleep!!" Lovato concluded. "Goodnight guys. I love you so much. Don't forget to tell yourself how beautiful and worthy you are of a happy and healthy life."