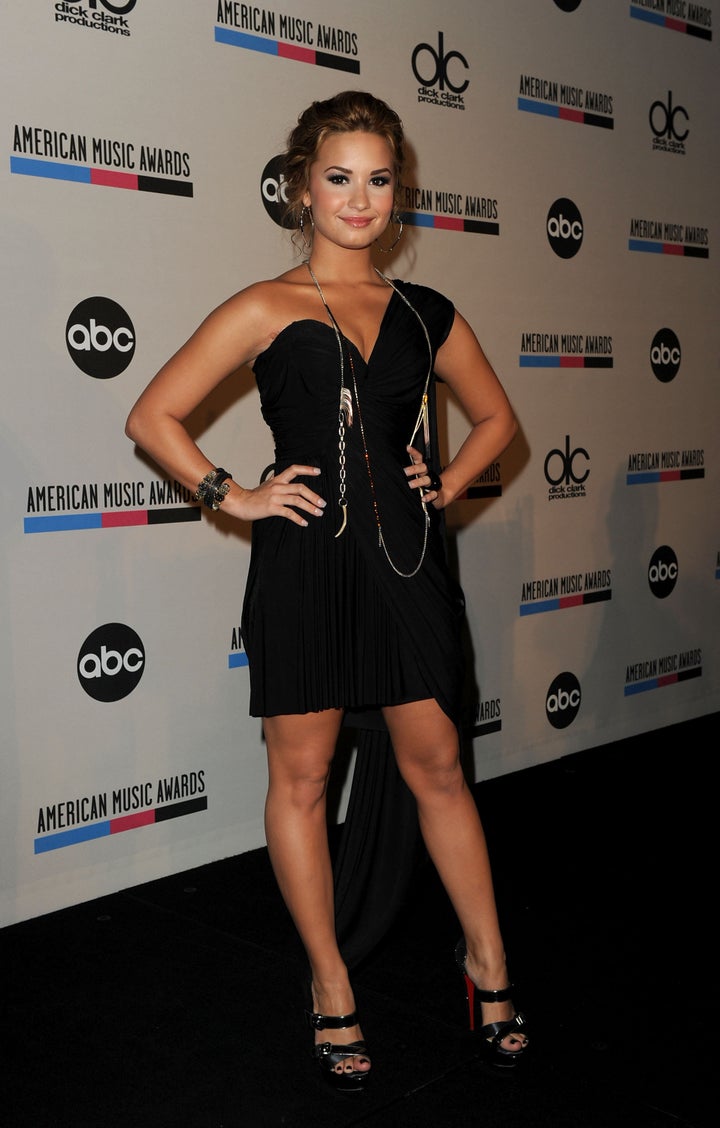 UPDATE: Demi's rep has responded to reports that the starlet is battling substance problems, saying she is in rehab for other reasons. The rep tells TMZ:
"Demi Lovato is not in treatment for drug or alcohol addiction. As we have said since she entered treatment last week, Demi decided to seek help for emotional and physical issues she has battled throughout her life. She has taken this step in order to get her life in order. While we know many are interested in Demi and her life, we do ask for a modicum of privacy during this difficult time."
PREVIOUSLY: When Demi Lovato entered rehab last week, reports soon followed of her history of eating issues and cutting and a fight with one of her female dancers. Now sources tell Life & Style that Demi's heavy drinking and drug use contributed to her problems.
Life & Style's press release follows:
The intense pressure on Demi Lovato reached a breaking point when reps for the young star announced she "left her tour to seek medical treatment for emotional and physical issues she has dealt with for some time," issues such as cutting and eating disorders.

Now, new eyewitnesses confirm to Life & Style those problems are only exacerbated by the teenager's heavy drinking and partying. Texas college student Brian Payne clearly remembers the night he spent hanging with Demi in North Richland Hills, Texas, where he saw her firsthand doing cocaine at a mutual friend's house party on Dec. 28 last year. "She was doing line after line like a pro - and she was 17 at the time," he tells Life & Style, recalling the wild party they attended after a concert by the band Neon Indian at the Granada Theater in Dallas. "I just remember her doing it as if she had been doing it for a long time. It didn't seem like something new to her."

Insiders say the pain of her breakup with Joe Jonas - and the fact that they're on the Camp Rock 2 tour together - further fueled her downward spiral. "Demi's been on a tear lately," says an insider. "She'll chug booze straight from the bottle." Luckily for Demi, her mother and stepfather were quick to take action after they heard that she had punched a tour backup dancer in the face. "They overheard one of the dancers talking about it and freaked out," says the insider. "They heard Demi was drinking, but the news that her partying was getting out of control shocked them - and they confronted her immediately."

"This is a young girl who got caught up in the fame and fortune of Hollywood and couldn't see straight anymore," says another insider. "She had eating issues and emotional issues, and everything else got hitched along with that."
Popular in the Community