 Kutcher, who was a fan favorite and ratings darling on "That '70s Show," has had a much less successful go of it as a movie star. He has appeared in a dramas such as "Bobby" and "The Butterfly Effect" and "Spread," as well as a prolific number of critically panned romantic comedies, including "Just Married," "A Lot Like Love," "Guess Who," "What Happens In Vegas," "Killers," and "Valentine's Day." His most recent film, "No Strings Attached," was another derided rom com.
The rough go of it on the big screen precipitated a move back to television, as he took over for Charlie Sheen as the star opposite Jon Cryer in the smash hit "Two and a Half Men." As for his next film, he will once again appear in a romantic comedy, the ensemble "Valentine's Day" followup, "New Year's Eve." He has no other announced roles beyond the upcoming December release.
As for Moore, she just starred in the Ellen Barkin-starring drama, "Another Happy Day," as well as the acclaimed financial crisis ensemble, "Margin Call," in which she plays a member of a tanking financial firm. Her next film is "LOL," a comedy in which she co-stars with Miley Cyrus and Ashley Greene.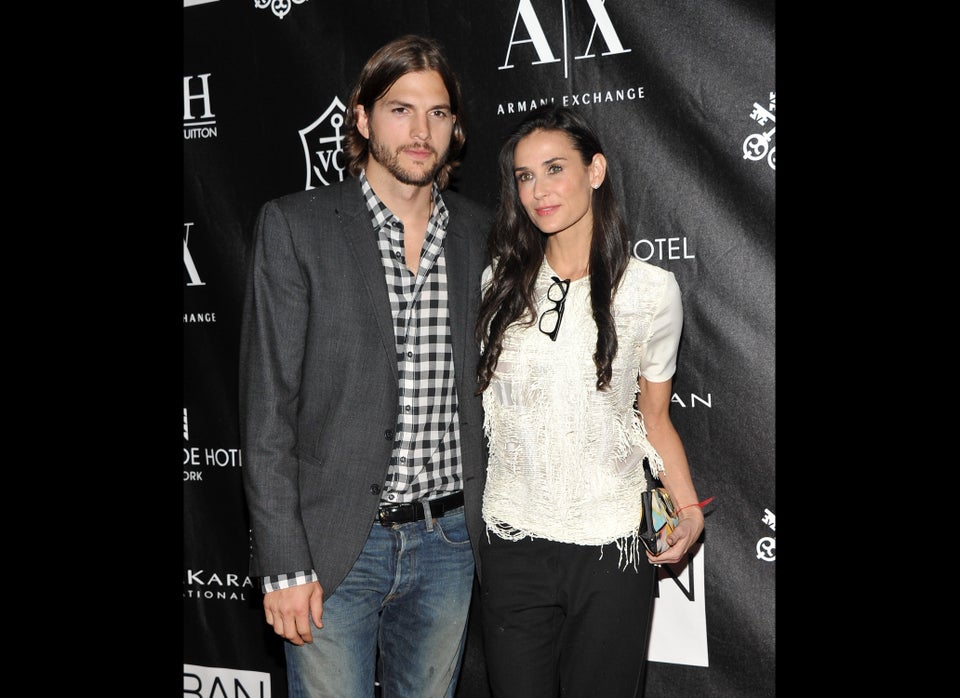 Ashton Kutcher Demi Moore Split
Popular in the Community