 "As a woman, a mother and a wife, there are certain values and vows that I hold sacred, and it is in this spirit that I have chosen to move forward with my life," she told the news service.
In September, it was alleged that Kutcher had cheated on Moore with Sara Leal while he was in San Diego. He denied the accusation. Moving vans were spotted at the couple's home in October, leading to speculation that the couple was splitting.
Kutcher and Moore were married in 2005; she was 43 years old, while he was 27 at the time.
UPDATE: Kutcher tweeted a statement, writing, "I will forever cherish the time I spent with Demi. Marriage is one of the most difficult things in the world and unfortunately sometimes they fail. Love and Light, AK."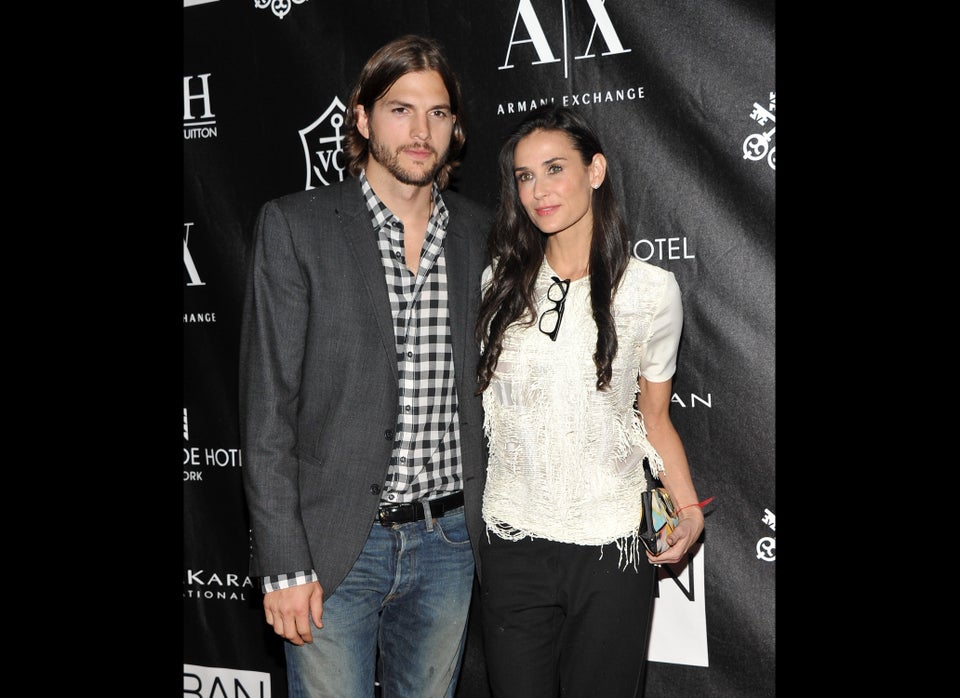 Ashton Kutcher Demi Moore Split
Related
Popular in the Community