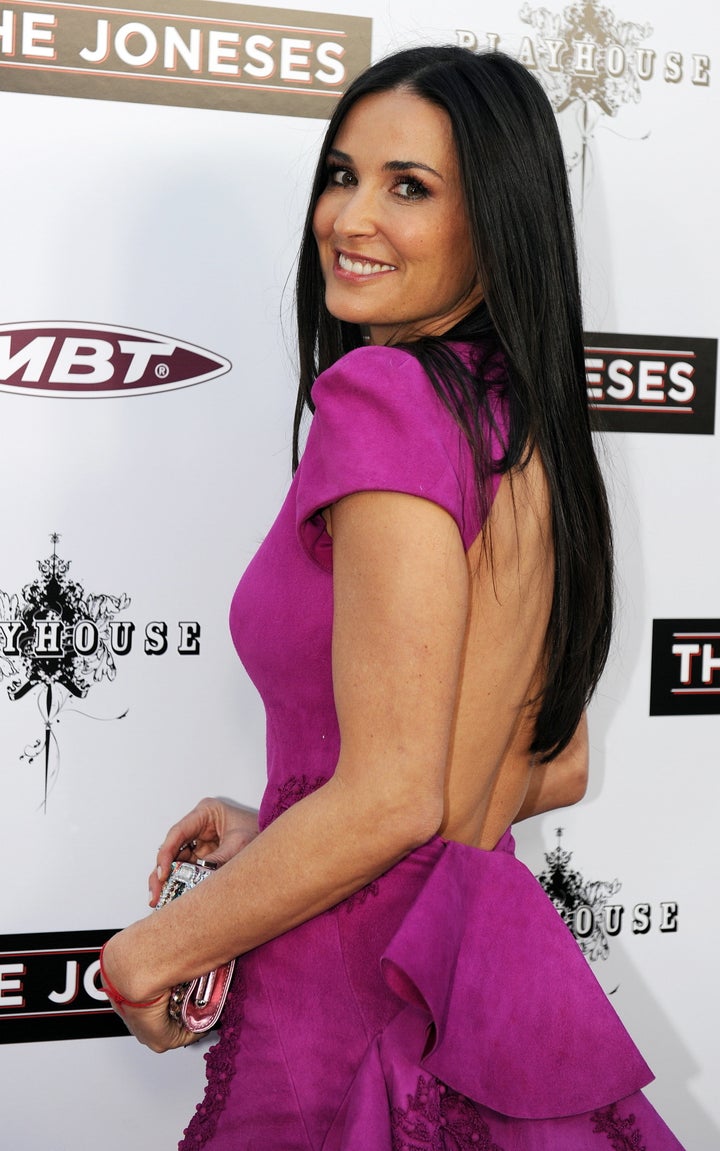 After doing the Master Cleanse with her husband earlier this month, Demi Moore moved immediately into another "healthier" diet.
On Monday a fan asked Demi how many days she had stuck to the Master Cleanse, which involves consuming nothing but lemon juice, cayenne pepper and maple syrup.
"Only 4 but 2day's day 13 4me on The Clean Program! http://j.mp/a6N7qm RT @MirandaMartinez day 30 of Master Cleanse! How many days did u do?" she tweeted.
The Clean Program is the creation of Dr. Alejandro Junger, who helped Giuliana Rancic and Gwyneth Paltrow lose weight. It is a 21-day regimen of smoothies, and salads for dinner are allowed.
When one of Demi's followers politely said she was not interested in the Clean Program because "healthy diet & exercise are all that's required," Demi got defensive.
"@chazzyb31 I think you need to research what it is I am doing there is no starving involved! It is all about nourishing the body!" she tweeted. And: "@ElenorRigby yeah I think she doesn't know what she is talking about!"
"@arock29 try The Clean Program far healthier and more liveable!" she tweeted.
Popular in the Community