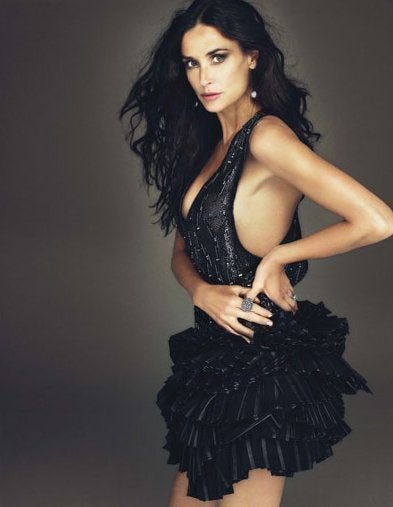 Demi Moore covers the new W magazine in a golden metal dress and inside poses for a sexy shoot. Two days shy of 47, Moore tells the magazine that her age is stifling her career...but don't call her a cougar. Here are some highlights:
"The frustrating part is that the type of roles I'd be interested in are not really coming to me. I hate to say it's a function of my age--but yes, I think in some ways it is. The majority of [female] roles are geared between 25 and 35."
On being called a cougar for her marriage to Ashton Kutcher, 31:
"I'm certainly not the first person to be in a relationship with a younger man, but somehow I was plucked out as a bit of a poster girl. I don't know why that is. But I just kind of step back sometimes and say, 'There is some reason, and what is it that I have to share in a positive way?...I'd prefer to be called a Puma."
On her connection to Ashton:
"The most overwhelming part of meeting someone that you already felt you had such a deep and old connection with is that your feelings are greater than the time you've had to actually be with one another. Now we've had the physical time together. The love he has for me makes me a better person by giving me the courage to take risks. I can fail and have someone who loves me just the same. I never knew it was quite possible."
Quelling rumors that she plans to be billed as 'Demi Kutcher':
"As a married woman, I am and will always be Mrs. Kutcher. But I have my career as Demi Moore."
PHOTO: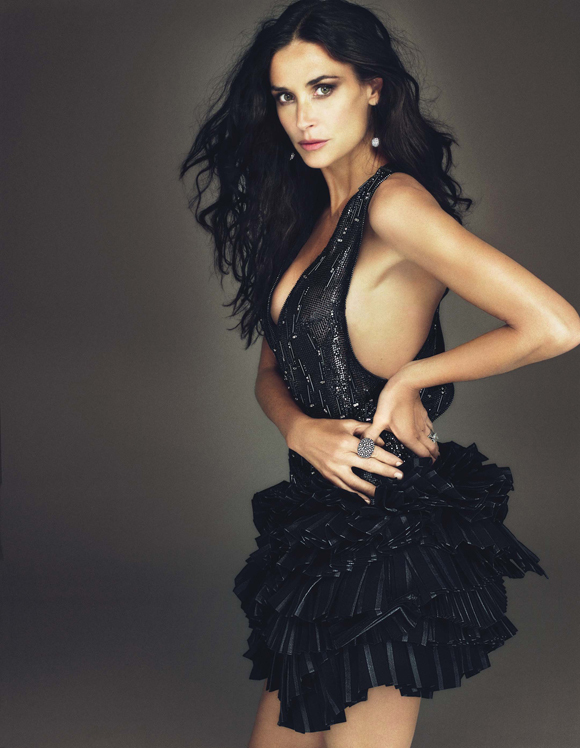 Popular in the Community