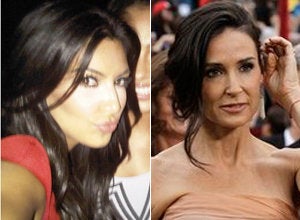 Demi Moore does not think the word "pimpin" is cool, despite Jay-Z singing about it, and Kim Kardashian found out by being called out on Twitter.
Sunday night Kim tweeted a photo of herself and three celebrity friends (seen below) at a Miami party with the message, "Big pimpin w @SerenajWilliams @LaLaVazquez @Kelly_Rowland Love u girls!"
Demi responded, "Are you using the word "pimpin" as in pimping?", to which Kardashian replied: "Doesn't everyone? LOL... Nothing wrong with dancing to Big Pimpin' by Jay Z in the club! Having a girls night out, gotta love that song!"
Not so fast! Demi, who campaigns against child slavery with husband Ashton Kutcher, wrote, "A pimp is nothing more than a slave owner!.. if we want to end slavery we need to stop glorifying the "pimp" culture.. I was just making a point about how we have used a word and desensitized the real meaning."
An hour later she wrote, "Clearly I stirred up a s**t storm."
In the end Kim, who at first defended the word, tweeted, "Good point!I agree! It was just a song not literal."
Their exchanges are also below, read from the bottom up.
The pic: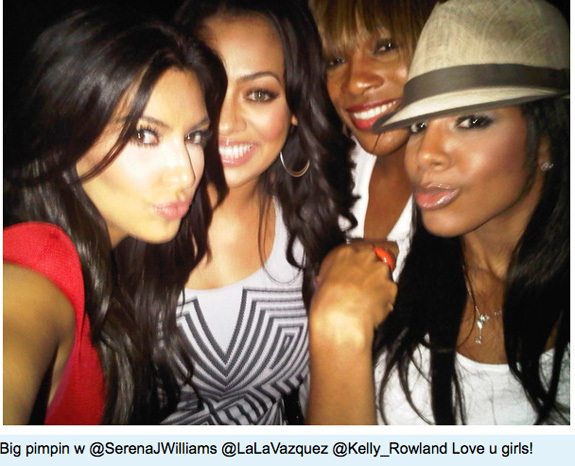 Kim's side: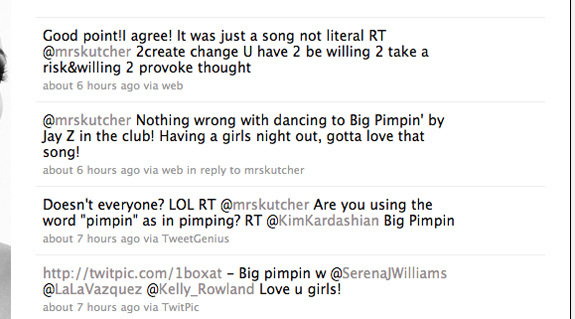 Demi's side: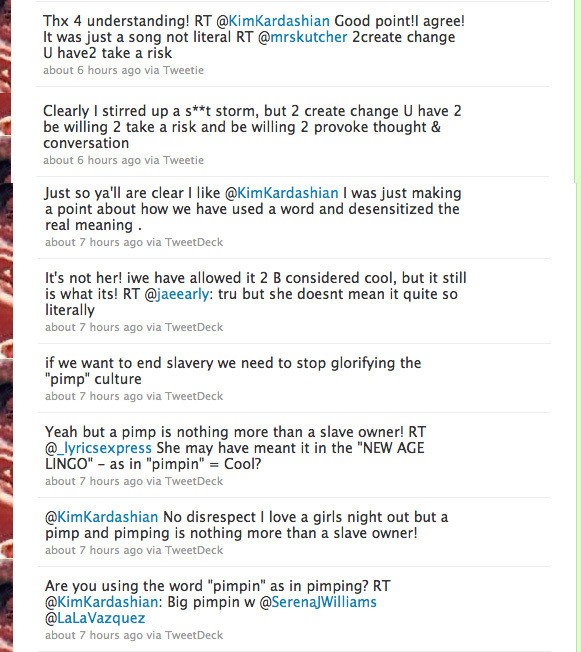 Support HuffPost
The Stakes Have Never Been Higher
Popular in the Community