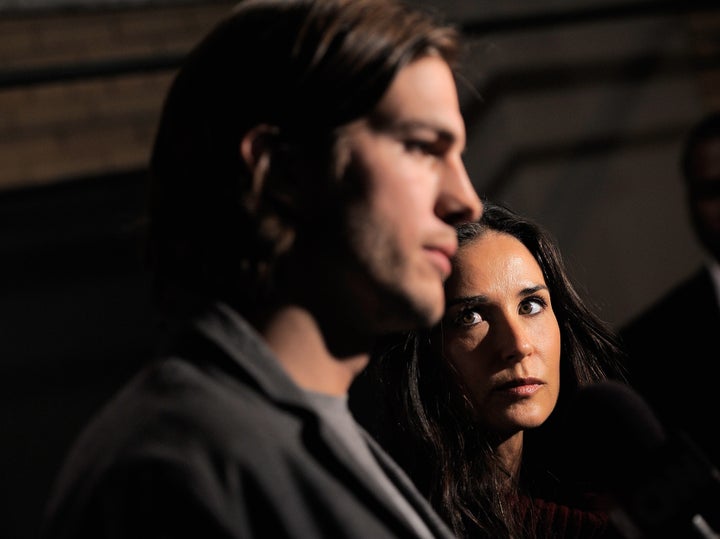 Demi Moore hits a major milestone Sunday (Nov. 11) -- the actress turns 50!
By all accounts, Moore's 49th year was a challenging one. She split up with her husband of six years, Ashton Kutcher, and endured a few chaotic months before finally seeking help at an addiction treatment center.
Since her split from Kutcher, Moore's life has been pretty hard to follow, with the actress undergoing a stint in rehab and mostly avoiding the spotlight. We created this handy timeline to help you navigate her tumultuous year.
Nov. 17, 2011 -- Demi Moore announces her split from Ashton Kutcher, issuing the following statement to People magazine. "It is with great sadness and a heavy heart that I have decided to end my six-year marriage to Ashton. This is a trying time for me and my family, and so I would ask for the same compassion and privacy that you would give to anyone going through a similar situation. As a woman, a mother and a wife there are certain values and vows that I hold sacred, and it is in this spirit that I have chosen to move forward with my life." Kutcher chimed in, "I will forever cherish the time I spent with Demi. Marriage is one of the most difficult things in the world and unfortunately sometimes they fail."
December 29, 2011 -- Moore visits the Parrot Cay Resort in Turks and Caicos and is spotted dancing at the resort's Lotus bar. "Demi was dancing like crazy, she wasn't acting like a mom … it was wild," a source tells HollywoodLife.com. "She was doing sexy dancing and Rumer looked mortified and completely embarrassed. It was really shocking."
January 23, 2012 -- Moore is taken to the hospital after a 911 call reveals she has smoked a substance "similar to incense" and that she is "convulsing," according to the female caller.
January 24, 2012 -- Moore's rep makes a statement that the star is seeking professional help and will no longer be working on "Lovelace." "Because of the stresses in her life right now, Demi has chosen to seek professional assistance to treat her exhaustion and improve her overall health. She looks forward to getting well and is grateful for the support of her family and friends."
February 4, 2012 -- E! News reports that the "Margin Call" star has checked into the ultra-posh Cirque Lodge addiction treatment center in Sundance, Utah. "She's on total lockdown and only talking to a small group of people," a rehab source told E!, adding that the 49-year-old actress was being treated for both an eating disorder and addiction issues.
March 5, 2012 -- TMZ reports that a "healthy-looking" Moore has returned to LA on a private jet after vacationing in Turks and Caicos.
April 17, 2012 -- Moore returns to Twitter.
April, 18 2012 -- Moore makes her first public appearance since treatment, attending the premiere of her new Lifetime series, "The Conversation with Amanda de Cadenet."
May 3, 2012 -- Moore, previously "@MrsKutcher" on Twitter, debuts new Twitter handle, "@itsjustdemi" to reflect her single status.
Take a trip down memory lane with photos of Demi Moore below: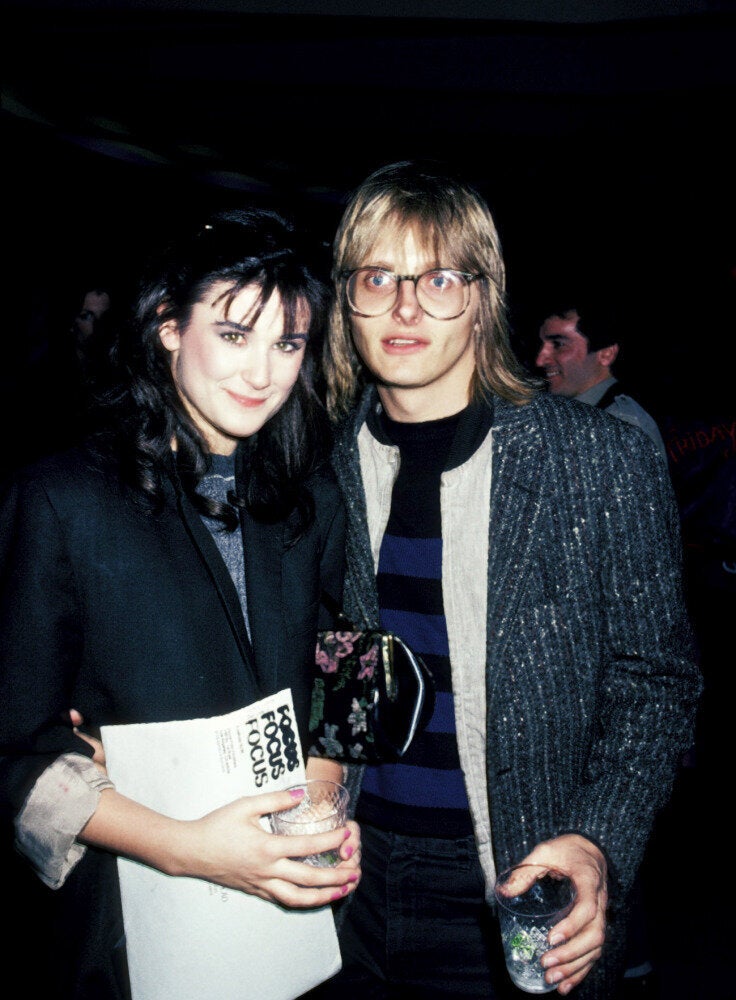 Demi Moore Evolution
Popular in the Community