Demi Moore and Bruce Willis seem to be model co-parents: the former couple, who divorced in 1998, appear to have remained chummy with each other -- and even their new spouses -- for the sake of their three girls.
But even the best parents can't entirely shield their kids from the effects of divorce. In an emotional new interview that aired on "Dancing With the Stars" Monday night, Moore got candid about the impact the divorce had on the kids, especially Rumer Willis, who's currently competing on the dance show.
"When their father and I decided to divorce, it probably had the biggest impact on her," Moore said of Rumer, now 26.
"There really wasn't anything I could do to stop it," the "Ghost" actress said. "Her self-esteem was nothing. I could only just keep loving her and loving her until she could love herself."
She added: "One of the most beautiful things that I've witnessed [on the show] is watching her passion become greater than her fear. It has nothing to do with her being my kid or Bruce's kid, it has everything to do with just who she is."
Moore and Willis, 60, along with their two younger daughters, Scout, 23, and Tallulah, 21, have all supported Rumor as she competes with partner Valentin Chmerkovskiy on the dance show. Last month, younger sis Tallulah snapped a selfie of the family on the sidelines with Rumer:
Related
Before You Go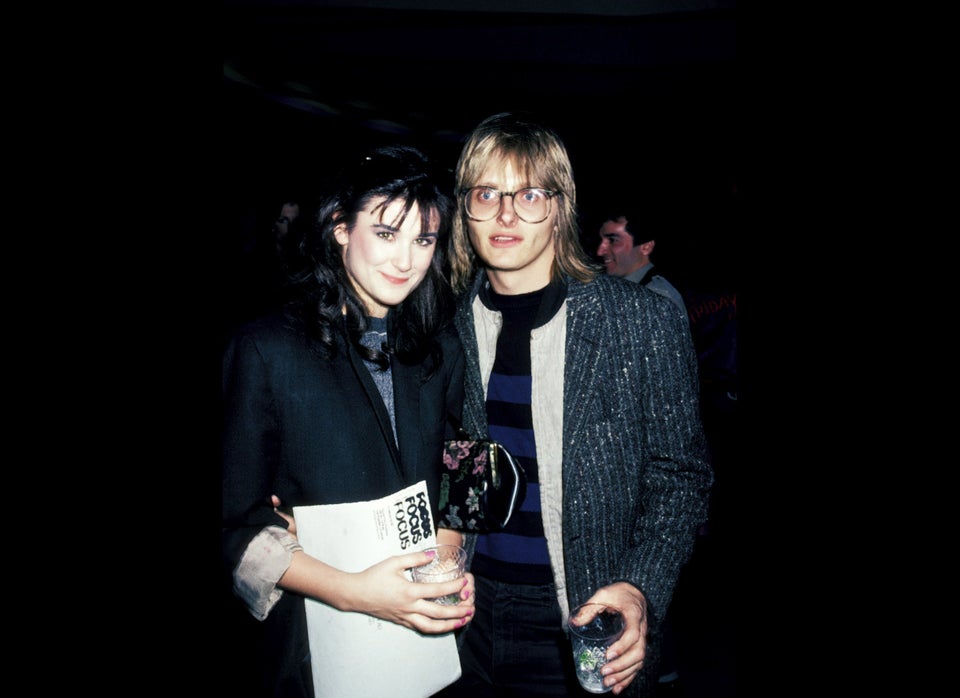 Demi Moore's Past Relationships