Who says summer isn't a good season for TV? This week on FX, the highly-touted drama The Bridge is set to debut and it's got Tr3s fave Demián Bichir in a leading role. Bichir recently spoke about the project at a Bridge press event and shared details on what attracted him to the series.
"At first I was concerned about how well Mexico would be portrayed in the series," he said. "Not only in terms of drama, but in terms of how Hollywood looks at us. But this show has the promise of keeping it real and representing both cultures well."
Indeed, "The Bridge" zeroes in life above and below the border. Demián plays Chihuahua officer Marco Ruiz, a noble detective stationed in a land of corruption. When asked about his character, Bichir had a lot of positive things to say.
"Marco is one of those good men," he added. "He goes out there and risks everything for peanuts because he truly believes he can make a difference."
As you can imagine, a "Bridge" plays a central role in the story. It's what connects Ruiz' district to the El Paso border where a grizzly murder has taken place. The show covers the story from several angles and actually switches languages when necessary.
"We shoot scenes in English and Spanish," Demián explained. "The producers decided what happens with Mexican characters should be in Spanish. I was all for it because I think it adds a level of authenticity."
Bichir went on to say that he actually consulted on some of the translations. Apparently, he's taken an active role in making The Bridge as culturally accurate as possible.
"There is a difference in the way we speak in Mexico, even in the same city," he added. "So I've worked closely with the writers and producers to capture that realism."
But beyond the cultural depictions, The Bridge is jam packed with suspense, intrigue and a very talented cast. That alone has got us hooked. Keep your eyes peeled for the big premiere this week on FX.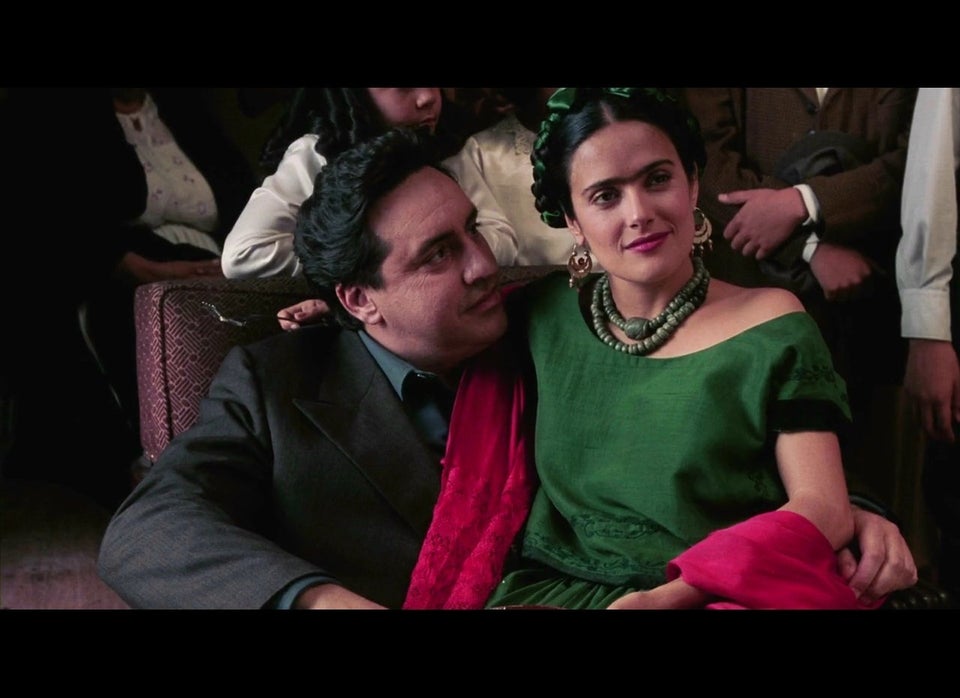 9 Latinos Who Have Played Famous Latinos