 WASHINGTON -- Democracy for America, the progressive political advocacy group formed by Howard Dean in the aftermath of his 2004 presidential campaign, laid off at least six staffers Friday, according to a source close to the organization.
Staffers were notified this morning that they were being terminated due to "budgetary and financial issues," according to the source. DFA would not confirm the number of staffers whose jobs were eliminated, but acknowledged that the organization had let some people go.
The Vermont-based organization, chaired by Howard Dean's brother Jim Dean, claims to have one million members nationwide. According to the Center for Responsive Politics, it raised $8.4 million in the 2012 electoral cycle and spent $7.9 million. Thus far in the 2014 cycle, it has raised $1.4 million and spent $2.1 million.
DFA spends money on candidates at both the local and national levels, and is one of a few organizations that puts its funds behind efforts to pressure the Democratic Party to support progressive policies. The group announced a campaign in March to elect Democrats to state legislatures across the country in an effort to flip statehouses from Republican control.
"Democracy for America's recent staffing changes follow the arrival of our new Executive Director and are designed to help us grow our YouPower campaign platform, expand our Purple to Blue program into additional states and launch new electoral programs ahead of the 2014 elections," DFA spokesman Neil Sroka told HuffPost in a written statement. "We view this as a key moment in the fight for a more progressive country and this decision will help us grow our organization and expand our reach. We look forward to announcing new hires and campaigns in the weeks ahead as we double down on our efforts. While we're sad to lose a handful of co-workers in the process, each has done great work at DFA and they leave with our full support for their future endeavors."
Before You Go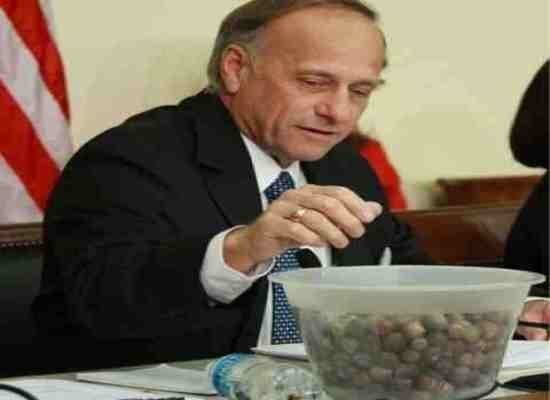 More Crazy Examples of Congressional Theatrics
Popular in the Community