Ireri Carrasco, who migrated to the US from Mexico at the age of 6, graduated summa cum laude from the University of Illinois at Chicago as a first-generation college student. During her college years she excelled academically while logging hundreds of volunteer hours in community and campus-based initiatives focused on empowering immigrants. Yet, despite all these accolades, Carrasco is facing deportation. She is at risk not because she has lived for much of her life in the US without documents, but because she's passionately fought for immigrants' rights.
President Obama signed Deferred Action for Childhood Arrivals (DACA) through executive order in 2012, precisely in response to years of urging by immigrant young people, like Ireri, and their allies who have built a broad-based civil rights movement pushing for immigration reform. Ireri was granted DACA clearance in 2013, but her required renewal application was recently denied. US Customs and Immigration Service (USCIS) argued that her civic engagement, including peaceful civil disobedience, constitutes a "public safety concern". So, Ireri loses the temporary protection from deportation and access to a work permit she had previously been granted.
I am an assistant professor of Education, and have been researching undocumented youth, access to higher education, and the immigrant rights movement for the last decade. I have seen the political terrain in the state of California shift because of the daring activism of undocumented immigrants like Ireri. Denying DACA renewal for a young woman on the basis of her political activism is the equivalent of penalizing her for engaging in American democracy.
Though I've never met her, Ireri is the kind of young woman I encourage my students to be - not only focused on themselves and their own pursuits but also purposefully using their education to uplift their communities. This is more important now than ever before, in a moment of ever-increasing income inequalities, a political climate which is growing more and more intolerant of immigrants and refugees, and attacks on communities of color and other marginalized communities. However, instead of being applauded for her civic engagement, Ireri is being castigated. While citizen kids who engage in their communities are celebrated, undocumented kids are punished.
The crux of Obama's passage of DACA is his stated intent to only pursue deportation of "serious criminals". The fact that USCIS is arguing that Ireri's engagement in protest actions amounts to a "public safety concern" is not only erroneous, it is opportunistic and intentionally misleading. The kind of civil disobedience Ireri engaged in is a celebrated American tradition. We teach our students about the bravery of young civil rights activists who sat in at Woolworth lunch counters to protest segregation, about the selfless leadership of Dolores Huerta and Cesar Chavez and the grape boycott which brought about rights for fieldworkers.
Ireri embodies our hopes for our kids. In a day and age in which this generation is derided and chided for being self-involved and self-absorbed, the actions of a young woman who has dedicated her life to public service, to civic engagement and to community empowerment should be celebrated. She is the kind of student that makes me beam with pride on graduation day. She is the embodiment of the values we say that we hold dear in this country.
If Ireri's appeal is denied, she will not be the last who is made to pay a disproportionate cost for her engagement in the American democratic process. A petition to support her case will be presented to USCIS to accompany this appeal, and should bear the names of all who are concerned by this dangerous precedent. What is at stake is not just Ireri's future in this country, important though that is. What is at stake is the dangerous message that while civic engagement is encouraged among US citizen young people, it is grounds for punishment among undocumented young people.
Genevieve Negrón-Gonzales is assistant professor in the School of Education at the University of San Francisco. She has researched undocumented students for the past decade, is author of numerous peer-reviewed articles on the subject, and is co-author of the book Encountering Poverty: Thinking and Acting in an Unequal World published earlier this year by University of California Press.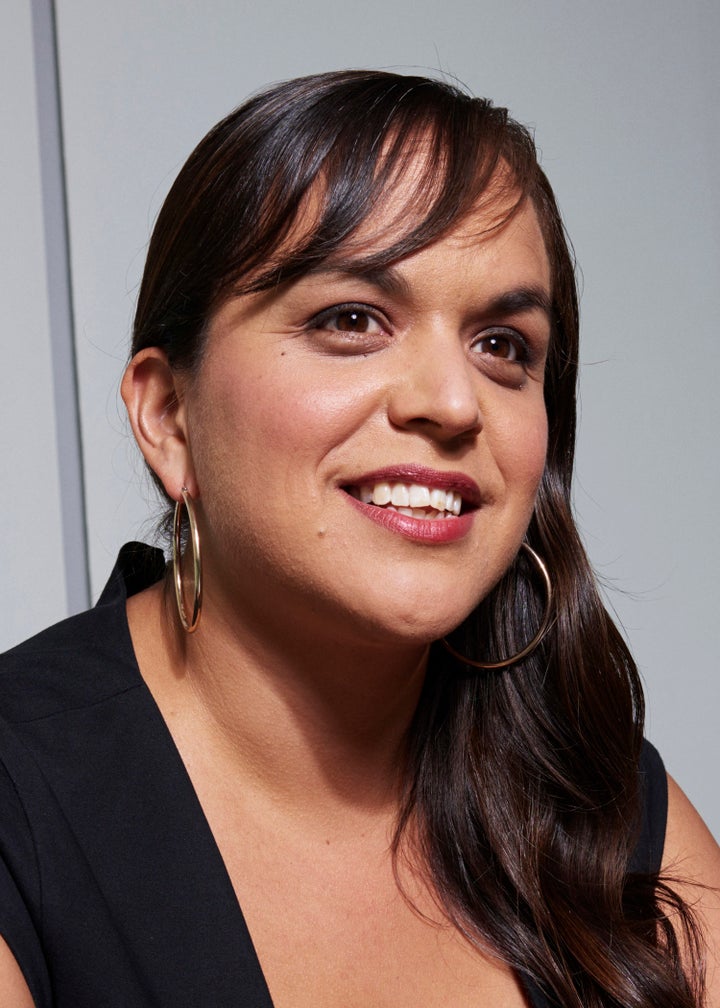 Popular in the Community