Thirteen activists zip-tied themselves to the scaffolding in the Capitol rotunda Friday as part of a weeklong civil disobedience action protesting the corrupting role of money in politics and attacks on the right to vote.
The protesters are part of the Democracy Spring protests, organized by a wide-range of groups pushing Congress to pass legislation reforming campaign fundraising practices and expand the right to vote, including passing an update to the Voting Rights Act.
Democracy Spring protesters marched from Philadelphia to Washington to engage in a week of civil disobedience actions. Over 400 protesters were arrested on the steps of the Capitol on Monday, and hundreds more have been arrested throughout the week.
The 13 activists who protested inside the Capitol came into the building as part of a tour group. In footage of their protest, their guide politely asks for their tour headsets back before the group zip-ties themselves to the scaffolding. The activists then begin chanting and singing, before a police officer informs them that if they stay, they are subject to arrest.
"It's fitting that on the weekend anniversary of the day that slaves were freed in the District, we are assembling to right another wrong in our democracy, the enslavement of politicians to big money that holds all Americans captive to a corrupt system and demeans our country," said Democracy Spring Field Organizer Elise Whittaker, who was arrested as part of the group inside the Capitol dome. "Americans from across the political spectrum will continue to rally around these issues until Congress takes action. What we're seeing here is truly a historic moment as the American people no matter what their politics are coming together to demand that Congress do its job."
All 13 people were arrested and charged with trespassing. The group is the first to be arrested in the Capitol building as part of the Democracy Spring protests.
Watch the video of their protest above.
Before You Go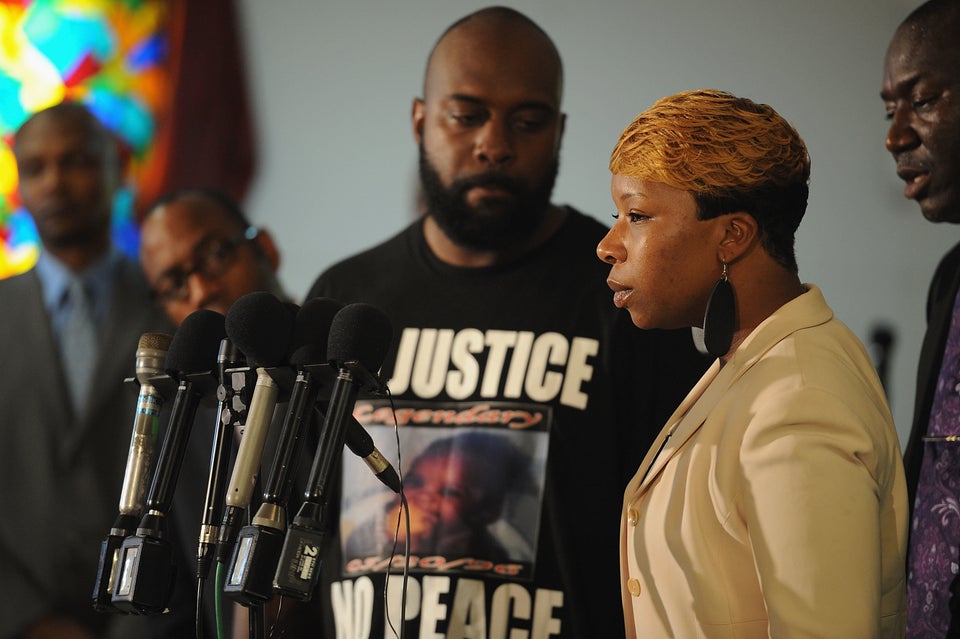 Michael Brown Protests In Missouri
Popular in the Community