Democrats continued to outpace Republicans in voter turnout in the second week of early voting for the special election to fill the seat in Georgia's sixth congressional district.
Early voting doesn't necessarily indicate final outcome, but the trend is good news for 30-year-old Jon Ossoff, who is running for a seat Tom Price vacated when he became Health and Human Services Secretary. The seat has long been Republican and was once held by former House Speaker Newt Gingrich.
President Donald Trump narrowly defeated his Democratic rival Hillary Clinton in the sixth district and Democrats see it as an opportunity to flip a GOP seat and to provide a referendum on his presidency so far.
After 10 days of in-person early voting, Ossoff leads a field of Democrats and Republicans, according to The New York Times' Nate Cohn and Michael McDonald, a political science professor at the University of Florida.
Both McDonald and Cohn noted that Saturday would be an important day for Ossoff, as it provided an opportunity for voters who couldn't cast votes during the week to go to the polls.
In Georgia's election system, Ossoff could win the seat outright if he captures more than 50 percent of the vote on April 18. If no candidate meets that threshold, the top two proceed to a runoff on June 20. A head-to-head matchup could be more difficult for Ossoff to win.
Republicans have said they're confident they can keep the seat, but GOP spending in the race could suggest otherwise. Republican aligned super PACs have tried to portray Ossoff as a radical and aligned him with the late al Qaeda founder Osama bin Laden.
Before You Go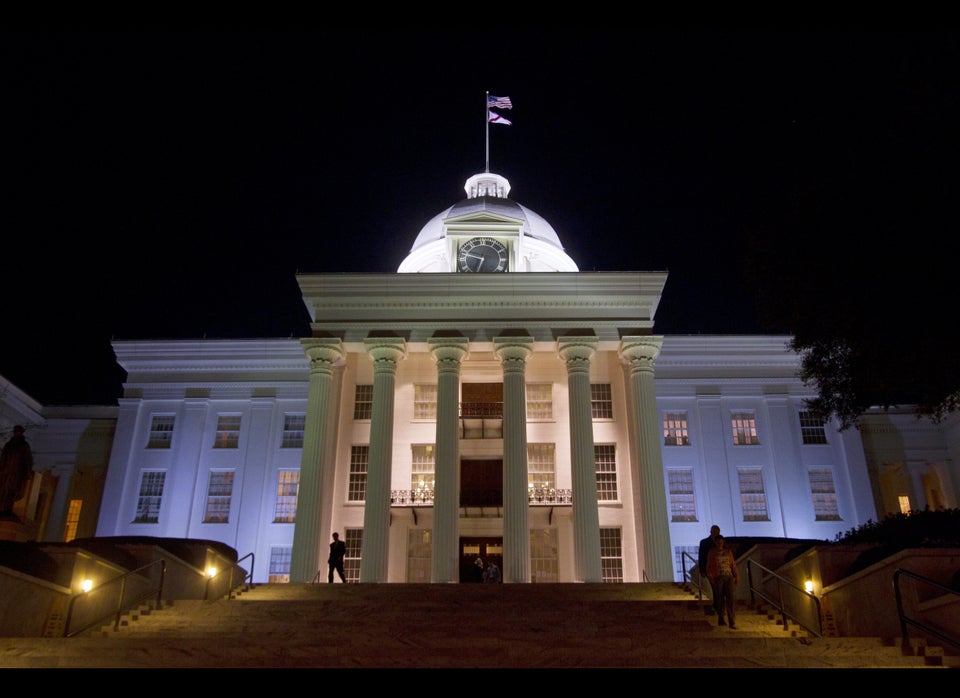 U.S. State Capitol Buildings
Popular in the Community